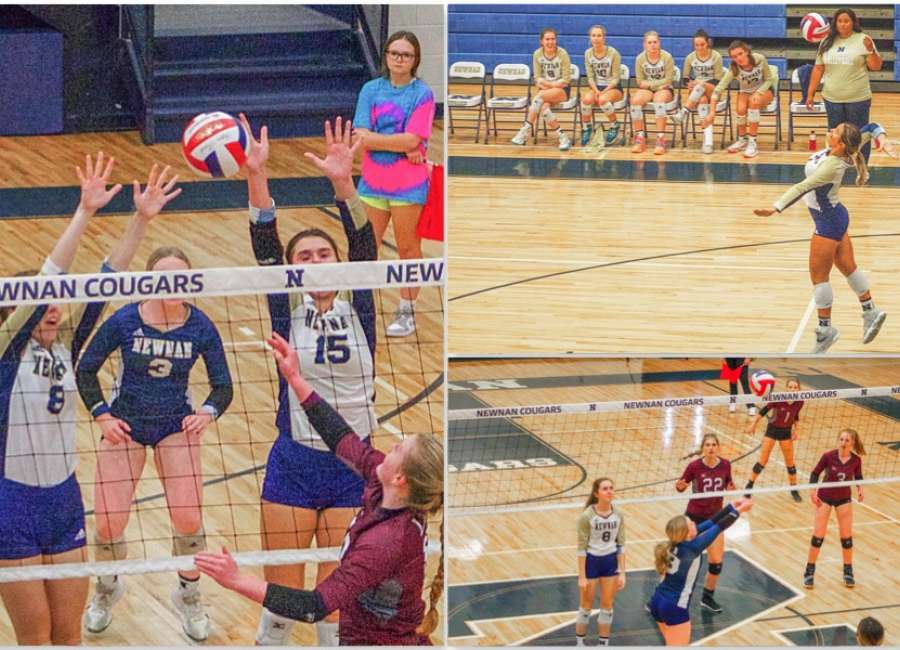 The Newnan Lady Cougars volleyball team continued their unbeaten streak for September.
They swept Central Carrollton and Starr's Mill on Thursday, both in straight sets.
During the winning streak, the Lady Cougars have only lost one set.
They had no problems on Thursday. They defeated Central Carrollton 25-12 and 25-16 and then crushed Starr's Mill 25-14 and 25-18.
The Lady Cougars (15-6) enter a crucial part of their schedule; the next eight matches loom large. Six are region contests, and the other two are against East Coweta and Northgate for the Coweta Cup.
They have already chalked up one region win on the season, a straight-set victory over South Paulding.
Their season continues on Tuesday night when they travel to play East Paulding and Langston Hughes.