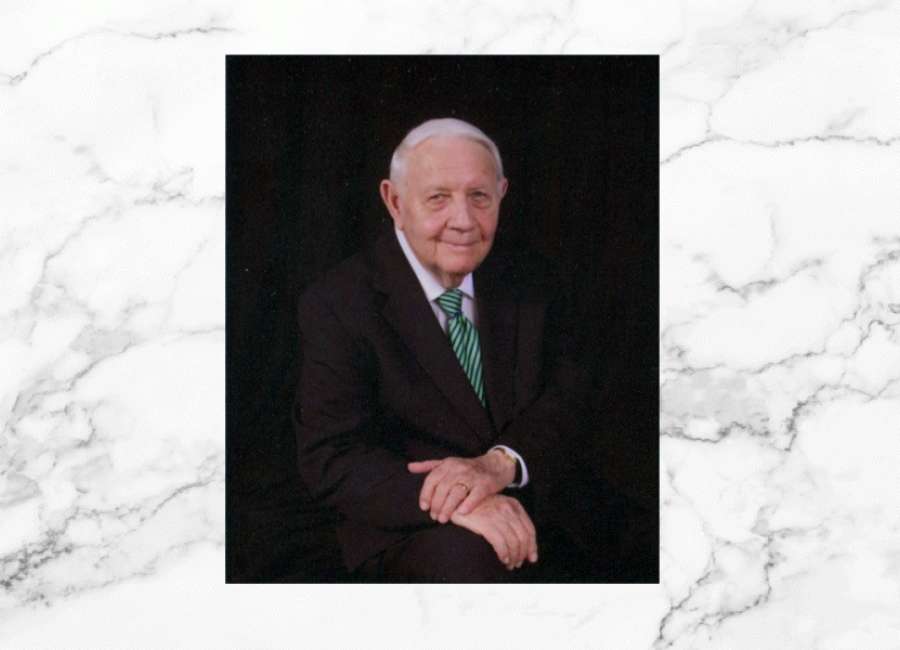 James Pope Duncan, Sr. passed away September 20, 2022, at Piedmont Newnan Hospital surrounded by his loving family.
He was born March 13, 1930, in Covington, GA to the late Oscar Pope Duncan and Nettie Attaway Duncan. In addition to his parents, he is predeceased by a sister, Ann Duncan Beavers (Marion) and his first wife, Patricia Ann Owen Duncan.
Having been a resident of Newnan, since 1935, he graduated from Newnan, High school in 1949 where he was a cheerleader for the Newnan Tigers with games being played at Puckett Field. His friends will remember his love for old cars as he sported a 1929 A-Model and later a 1932 B-Model, which his father had helped him.
He married his first wife, Patricia Owen Duncan on July 4, 1954, and they had two children, James Pope "Chip" Duncan, Jr., and Joy Ann Duncan Pryor. In the early years, Jimmy worked with his parents in the family restaurant, Duncan's Barbecue, where he acquired many culinary skills. With a strong sense of patriotism, he became a charter member of Coweta County's Honor Guard, Company C., from 1949-1956.
During these years, he worked in local and regional sales in business which afforded him many satisfying opportunities. He was a true southern gentleman, true to his word, extending a strong handshake, and twinkle in his eyes as he served the public.
Seven years after Pat's death, Jimmy married June Connally Duncan, his second wife, in 2005. Jimmy was a family man who loved family gatherings which gave him an opportunity to apply his cooking skills. He was a man of faith, had a servant's heart, loving the church, and serving faithfully in missions. He connected with the young and old in the combined families, which was a blessing.
Jimmy is survived by his second wife, June Connally Rutledge Duncan; his children, James Pope "Chip" Duncan (Charlotte) of Alabama, and Joy Ann Pryor (John) of Newnan; his grandchildren, Brock Duncan, Ben Duncan (Catherine), John Andrew "Drew" Pryor (Daylee); great-grandchildren, Michael, Leslie, Hanna and Natalie. There are three stepchildren, Bradley and Joan Rutledge (Brooke, Spencer, Brad) of Jasper, Alan and Margarita Rutledge (Kristen, Jared, Jed, Sydney) of Newnan, Richard and Shirley Rutledge (Hatie, Brett, Brandon) of Taylorsville, and two great-grandchildren, Carter and Klara.
Graveside services will be held on Saturday, September 24, 2022, at 1:00 PM at Forest Lawn Memorial Park with rev. Lee Chitwood and Rev. L.C. Lane officiating. Visitation will follow the service.
While flowers are welcomed, contributions may be made to the First Baptist Church, 15 West Washington Street, Newnan, GA 30263.
Condolences may be expressed online at www.mckoon.com
McKoon Funeral Home & Crematory (770) 253-4580