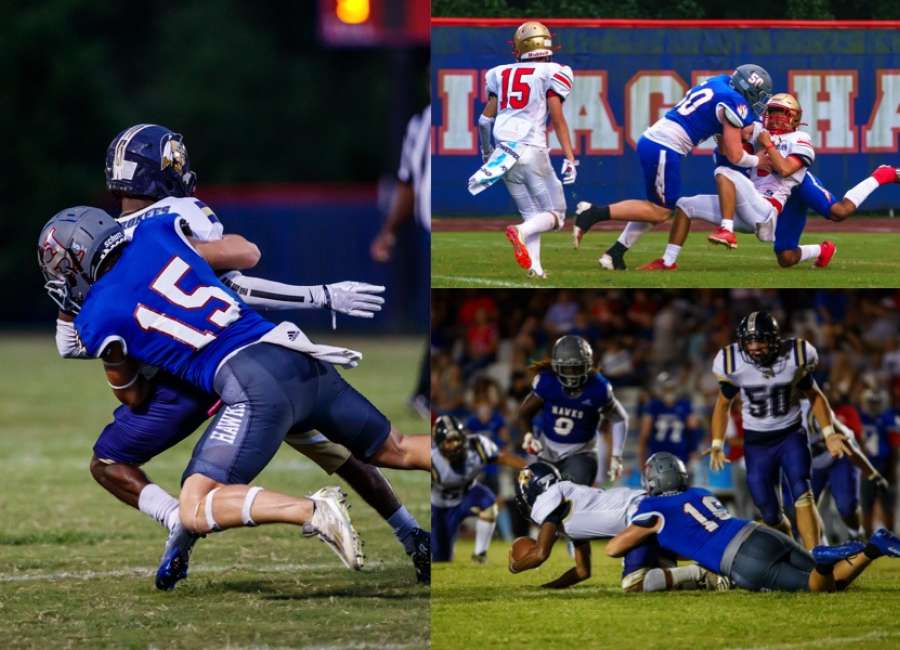 In their first away game of the season, the Heritage Hawks took their show on the road and got good results.
They defeated the Cross Keys Indians 51-0 to improve to 4-0.

The Hawks scored on their first two offensive plays and cruised the rest of the way in the contest held at Dekalb County's Adams Stadium.
The Hawks also got a defensive touchdown on a pick-six from senior Mack Mikko and scored a touchdown on a blocked punt. They excelled in all three facets of the game.
The Hawks scored 28 points in the first quarter and had a 42-0 lead at halftime. Equally important to the wins is Head Coach Jake Copeland's ability to play his reserves in the second half, which will build depth for the future.
Under the leadership of offensive coordinator Chip Seagle and freshman quarterback Dylan Barber, the Hawks' offense has averaged 55 points per game. Their points total of 221 is only 14 points shy of their total scored the past two years combined.
But it is not just about eye-popping offensive numbers. Under defensive coordinator Matt Neighbors, the defense has only given up one touchdown.
Against the Indians, the Hawks' defense had 10 tackles for loss, including three from Brysen Davies. Keshwan Lakes and Jacob Miles each forced a fumble, and Mikko had the interception.
The defense will be called upon this Friday night when the Hawks make their first of two trips to Columbus this season. In their toughest test this year, they face the Calvary Christian Knights (4-1).
The Knights feature running back Jayden Mason, who has rushed for 1,564 yards and 22 touchdowns in just five games. According to MaxPreps.com, that is the second highest total in the nation.