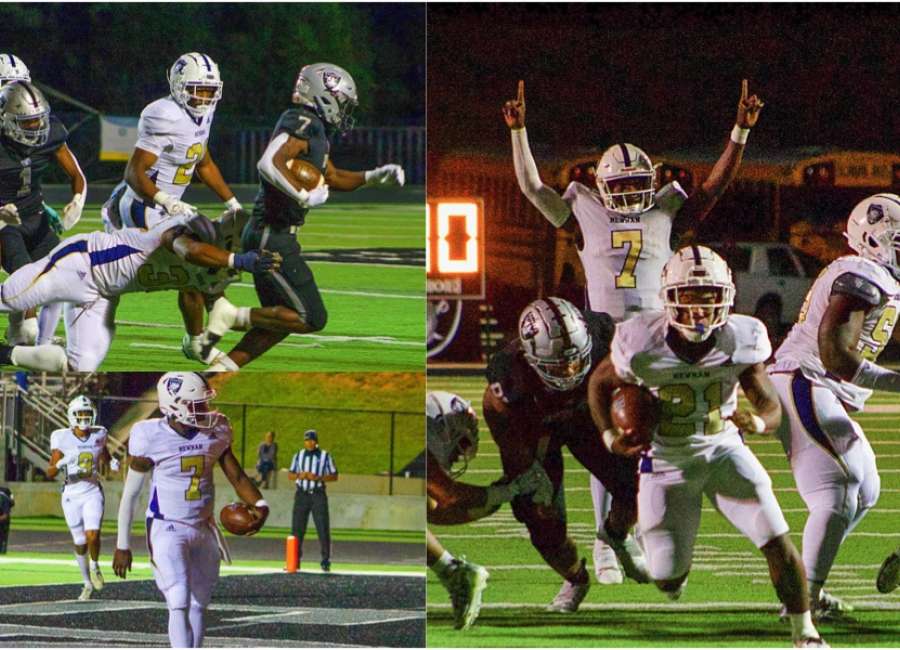 With the prospects of bad weather from Hurricane Ian approaching the Atlanta area, many schools moved their Friday night games up to Thursday night to take advantage of some better conditions.

The Newnan Cougars were scheduled to travel to play the East Paulding Raiders while Heritage had the Kings Ridge Christian Raiders in Alpharetta on their calendar. Both games were moved up, and both ended up as wins for the local teams.
Newnan defeated the Raiders 31-14 while Heritage took care of the Raiders 41-9.
The Newnan offense got three rushing touchdowns from Quarterback James Paige and another from Quentavious Berry, along with an Ethan Devers field goal in the victory.
It was an important region victory for the Cougars. With South Paulding, Langston Hughes and Paulding County all ahead in the standings, this game, along with the Douglas County and New Manchester games are key to their state playoff chances.
It will probably take four region wins to get to playoffs; the Cougars got the first one.
For Heritage, it was much the same. Their offense rolled and they improved to 6-0 with the blowout of Kings Ridge Christian. The last time a Hawks team was 6-0 was back in 2016 when Derrick Clay was the head coach.
The game was a good reminder of how far the Hawks program has progressed under Head Coach Jake Copeland. The Hawks played Kings Ridge two years ago and lost 20-0 on the same field.
One of the benefits of playing on a Thursday is an extra day to prepare for the next opponent. Heritage has the week off before traveling to Westfield School on Oct. 14 in Perry for their first district game.
The Cougars will host Alexander next Friday, Oct. 7 at Drake Stadium for their homecoming game.