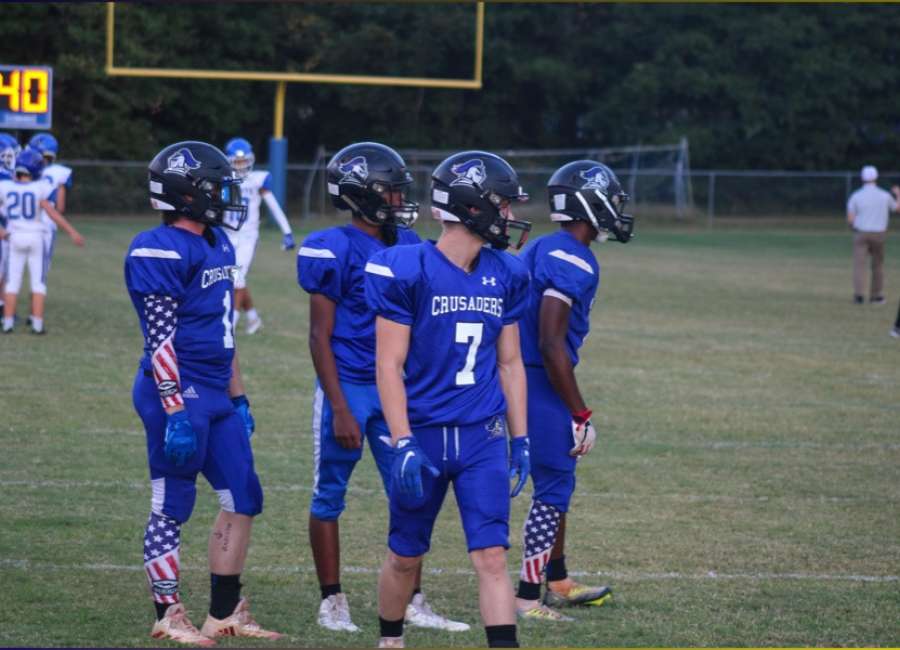 The Central Christian Crusaders coaching staff under the leadership of Head Coach Paul Frantz worked some creative magic on Friday night.
They unveiled a new quarterback in their game against the Johnson Ferry Christian Academy Saints, and the move paid instant dividends.

It was an impressive bounce-back performance for Central Christian after losing to Lafayette Christian last week. In the end, the Crusaders won 38-8 to improve to 2-3 on the season.
On the Crusaders' first drive of the game, new junior quarterback Hudson Byers found Açaí Harrison for a 46-yard touchdown and an early 8-0 lead. The pass was slightly underthrown, but Harrison adjusted to the ball, made the catch and eluded a tackler for the score.
Byer's older brother, Ryley, also played quarterback for the Crusaders in 2017.
The game took on a defensive contest for the next 20 minutes, but the Byers to Harrison connection worked again with just five seconds until halftime. This time it was a 25-yard touchdown pitch and catch.
By inserting Byers into the quarterback position, Coach Frantz moved senior Cornell Travick back to running back. Travick took over the signal caller duties after an injury to Hunter Harrell.
When play resumed in the third quarter, the Crusaders received the opening kick-off and grounded out a drive to take a commanding lead. Senior Ethan Reeves culminated the drive with a 20-yard touchdown run to put the Crusaders up 22-0.
After the Saints scored their only touchdown, Byers decided to share the wealth and found tight end Evan Couble over the middle for a 39-yard touchdown pass.
Johnson Ferry had an impressive drive going late, but senior Ryan Scruggs forced a fumble down near the Crusaders end zone and returned it to the 30-yard line.
The turnover led to the Crusaders' final score of the game, another touchdown run from Reeves.
Next week, Central Christian travels to Powder Springs to face the Praise Academy who scored 76 points in their win over Holy Ground Baptist Academy.