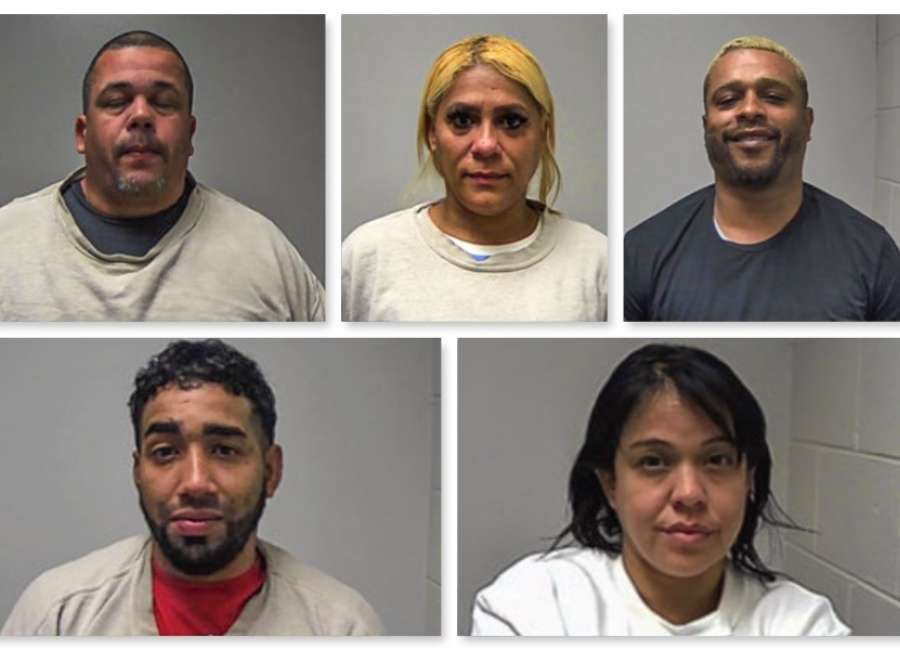 Five individuals are facing felony charges after reportedly stealing over $9,000 worth of merchandise from a local Home Depot.

The incident occurred on Sept. 1 when authorities said the individuals walked into the store, put the items in a large tote, and then walked past all points of sale. The items were then loaded into a vehicle before leaving the area.
Personnel from Home Depot alerted law enforcement and deputies were able to perform a traffic stop on the two vehicles, according to Sgt. Toby Nix with the Coweta County Sheriff's Office.
Inside one of the vehicles, authorities reportedly found three Milwaukee nail guns, two Milwaukee reciprocating saws, one Paslode nail gun, four Milwaukee angle grinders, one Milwaukee drill/impact combo, three Milwaukee rotary hammers, 26 Milwaukee batteries, two Dewalt battery/charger combos, two Dewalt LED spotlights, one Dewalt roofing nailer, one Bosch self-leveling laser and two HDX 55-gallon tough totes.
Nix said the total value of all items was approximately $9,067.96.
Marilyn Reyes-Colon, Jennifer Santiago-Figueroa and Alfonso Matias Vega were charged with felony theft by shoplifting.
Edwin Sanchez Rodriquez was charged with felony theft by shoplifting, along with obstruction of officers, giving a false name to officers and forgery in the first degree. Heriberto Vargas was charged with felony theft by shoplifting, obstruction of officers and giving a false name to officers.
Nix said Home Depot suspects Vega has been involved in multiple Home Depot thefts across the country with the same manner of theft. The total amount of these nationwide thefts may exceed $300,000. This is an ongoing investigation.