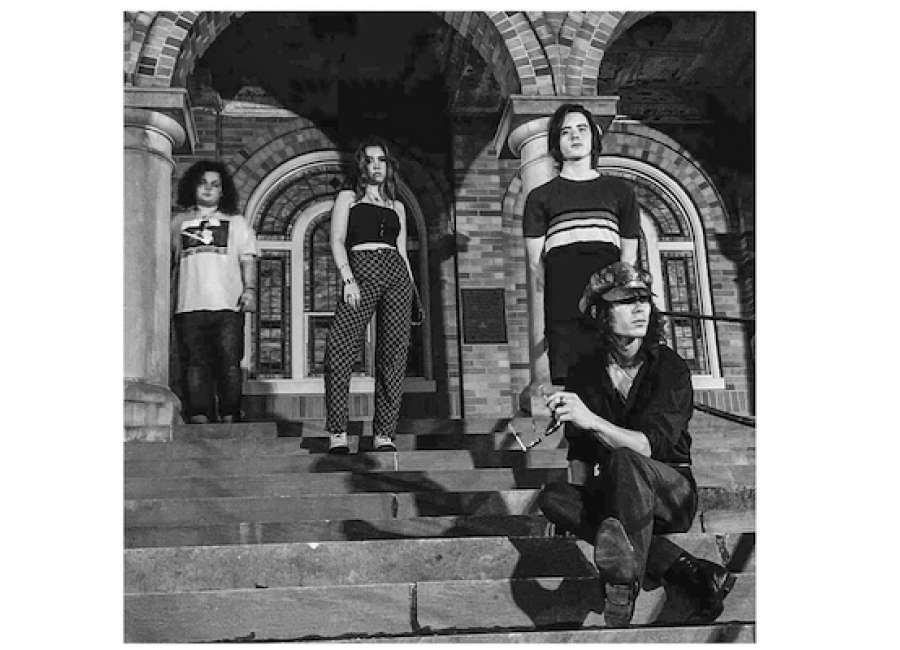 Local music fans will have an opportunity to catch a set by young rockers Ermine Furs in Newnan this month.

On Friday, Sept. 16, Vinylyte Records and Skate Shop will host its monthly open mic night, and Ermine Furs will be one of the featured up-and-coming local acts.
Inspired by classic rock groups like The Rolling Stones, The Beatles and The Doors, Ermine Furs will bring audiences a mix of original songs and covers with an emphasis on psychedelic rock 'n' roll fused with old American blues.
The group includes lead guitarist Abbey Knight, bassist Bo Brewer, drummer Joey Riddell and vocalist/guitarist Jay Pickard.
Brewer and Pickard met in 2018 with the shared aspiration of playing in a rock 'n' roll band, going on to form nearly 10 groups after their first encounter. While the newest incarnation, Ermine Furs, is only a few months old, one would think all four members have been playing together for years.
Pickard said the band's name was inspired by a lyric from the Lou Reed-penned "Venus in Furs" – "Ermine furs adorn the imperious," which means pretty material has the power to make beautiful of the commanding and almighty, he said.
"The group likes to think of themselves as the carriers of a powerful message, a message that can't be spoken, only felt," Pickard said. "And this message should be dressed in furs to draw people to it."
The Sept. 16 show, which starts at 6 p.m., is a free and family-friendly experience.
"We'd really like to thank everyone at Vinylyte for opening such a cool space for everyone to come and jam. I personally think it's one of the most intrinsic pieces of life in Newnan," Pickard said.
Brewer agreed.
"I'm really glad that our town can cultivate a creative music scene," he said. "The fact that everyone can play together and appreciate everyone's art is amazing."
Pickard said he's also grateful to the local community for supporting events like Vinylyte's open mic night.
"We always appreciate our community taking the time to come out and support local artists and businesses," Pickard said. "We plan to put on a great show, and we think you'll really dig all you hear from these wicked acts."
For more information, visit @theerminefurs on Instagram or www.Vinylyterecords.com .