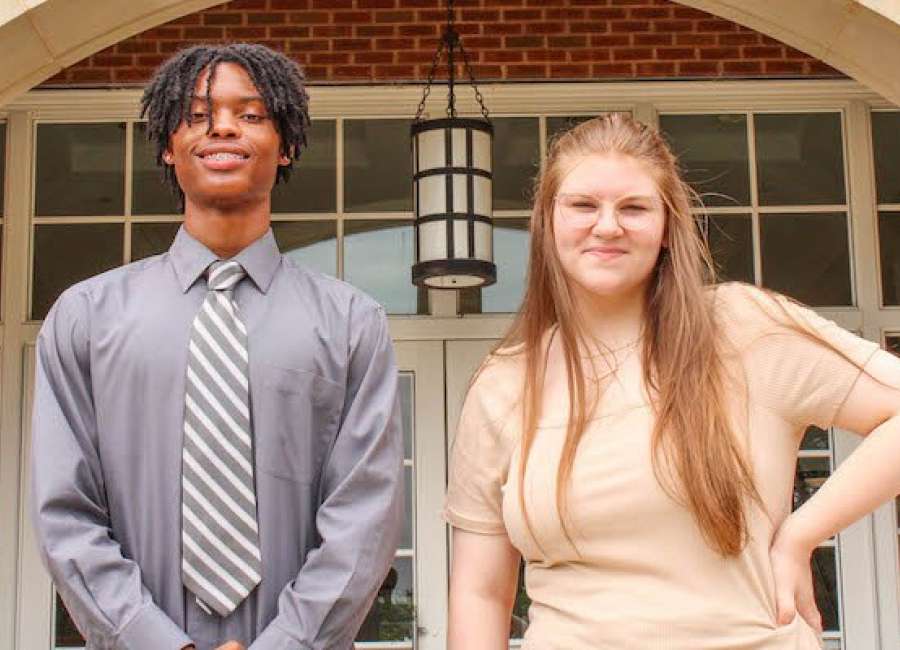 Riley DeLoatch and Makayla McGregor of East Coweta High School participated in the University of Georgia's Young Scholars Program over the summer.

The Young Scholars Program is designed for high school students interested in agriculture, food and environmental sciences. UGA offers those students an opportunity for hands-on learning with world-renowned research scientists each summer.
YSP is a six-week paid summer internship organized by the UGA College of Agricultural and Environmental Sciences aimed at broadening students' interests in various fields of study. DeLoatch and McGregor interned at the Griffin Campus, but the program also is offered at the Athens and Tifton campuses.
Participants are assigned to work with a researcher and their staff on campus. They learn about the research that is ongoing in that department, how to use lab equipment and work in the field, as well as completing their own research project under the guidance of their mentor.
On the UGA Griffin Campus, students spend Fridays with fellow interns, visiting departments, participating in college and career-related workshops and playing interactive games to get to know one another.
DeLoatch and McGregor were among 20 students selected for the program in Griffin, which ran from June 6-July 15. DeLoatch worked with Bochra Bahri, a professor in the department of Plant Pathology.
He spent his time researching the effects of temperature on Eppicoccum, a type of fungi found on switchgrass. Switchgrass is native to the U.S. and can be used to create biofuel. DeLoatch said the best part of YSP was getting to do hands-on research while in the program.
"My advice to future Young Scholars would be to just work hard at everything you get into and think about the future," he said.
DeLoatch, a senior at East Coweta High School, said he plans to study mechanical engineering in college.
McGregor spent the summer working in the department of Crop and Soil Sciences with Professor Mohammed Mergoum and Assistant Research Scientist Zhenbang Chen.
For her research project, she used molecular markers to detect leaf rust resistant varieties of wheat. Leaf rust is a problematic fungal disease that could be detrimental to a crop of wheat.
McGregor said she loved getting to meet and network with research scientists in a professional setting during her time in YSP. Her advice to future Young Scholars is to take time to enjoy being a part of the program.
"Have fun," McGregor said. "The time for YSP goes by very quickly, so make the best of things and have a great time while it lasts."
McGregor, a junior at East Coweta, said she hopes to attend UGA and major in either biomedical engineering or molecular biology with a goal of becoming a research scientist.
Students interested in participating in YSP must be at least 16 years old and must have completed their sophomore year of high school by the program start date.
Applications open for Nov. 1, 2022 and must be completed by Jan. 31, 2023. For more information, visit www.ysp.caes.uga.edu .