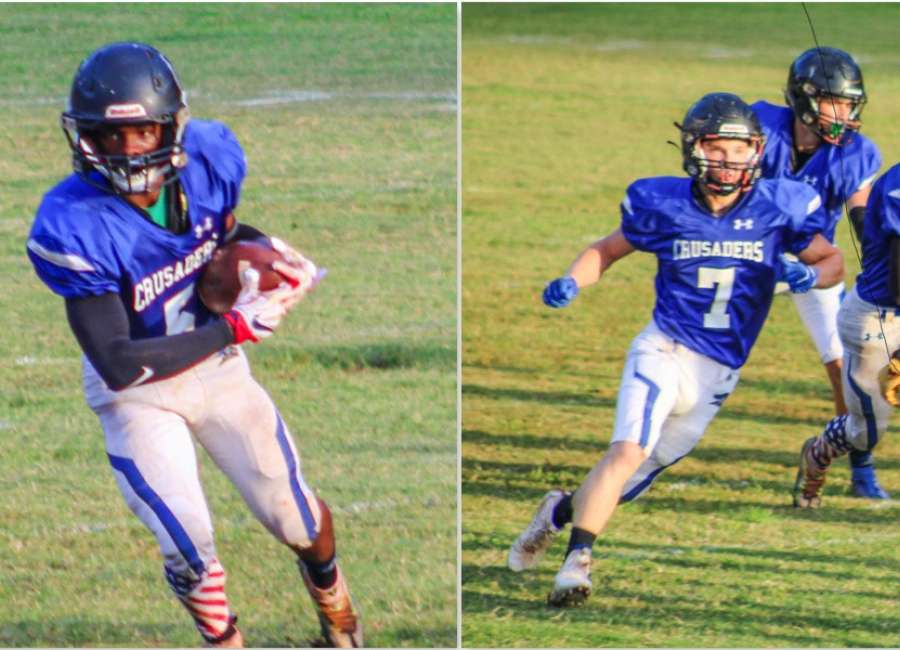 Head Coach Paul Frantz took his depleted Central Christian Crusader roster on the road last Friday night to Forsyth County to play the Fideles Academy Rangers.
Last Friday was challenging for the Crusaders when they lost two starters from their already small squad. But with a next-man-up mentality, the Crusaders held their own against the bigger Rangers. They found themselves only down 14-6 at the half.
Ethan Reeves had a fumble recovery and an interception on defense to keep the Crusaders close, and Cornell Travick scored a touchdown on a circus play for the Crusader points.
On the touchdown run, Travick fielded a center snap over his head on a bounce and ran to his left before cutting cross field. He scored on a 60-yard run in front of the Rangers bench.
The lack of depth caught up with the Crusaders in the second half, and after recovering back-to-back onside quicks, the Rangers had a 36-6 lead.
Travick led the Crusaders on one final scoring drive, which he culminated himself, and Reeves added the two-point conversion for the final margin of 36-14.
For Travick, it was his eighth and ninth touchdowns of the season in just three games.
Coach Frantz and his staff are back on the practice field to prepare for their next opponent. They travel to LaGrange on Friday night to play Lafayette Christian Academy.