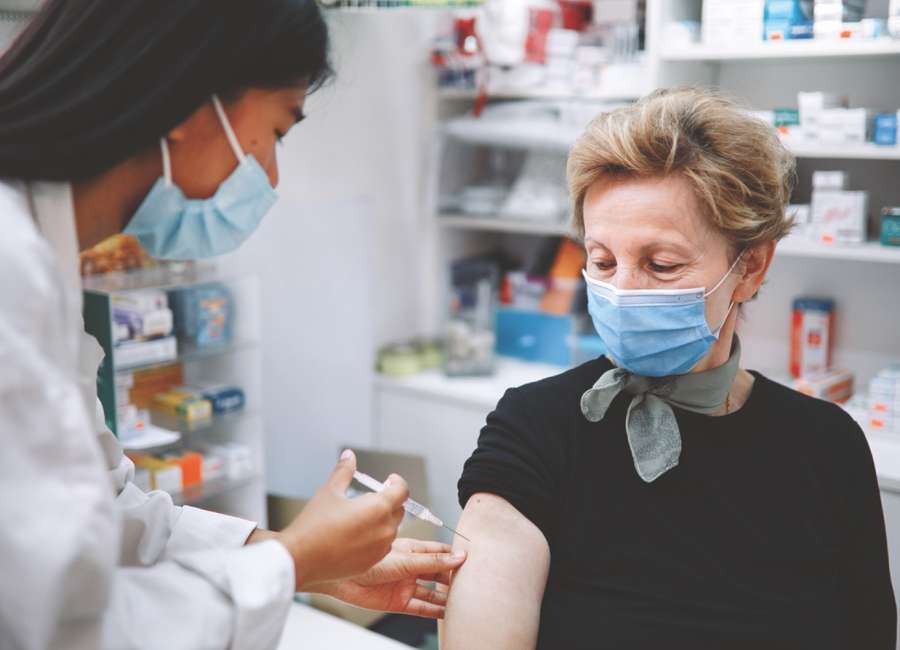 The updated COVID-19 booster vaccines are now available at the health departments of District 4 Public Health, and residents can also receive a flu shot when they get the new booster.

Coweta County is part of District 4 Public Health, as well as Butts, Carroll, Fayette, Heard, Henry, Lamar, Meriwether, Pike, Spalding, Troup and Upson counties.
The booster, a bivalent booster, has replaced the original booster formulas for those 12 years of age and older, and targets two versions of SARS-CoV-2, the original strain as well as the omicron subvariants BA.4 and BA.5 that are currently circulating.
The previous booster vaccine only targeted the original version.
"It doesn't matter how many boosters you've had so far, whether it's none, one or two," said Amy Fenn, District 4's director of nursing, in a press release. "As long as you've had your primary COVID vaccines and are at least 12 years old, you can get the new bivalent booster if it's been at least two months after your primary vaccines or last booster."
People 18 years and older can get either a Pfizer or Moderna bivalent booster dose, regardless of which vaccine they previously received, while people from ages 12-17 can only get the Pfizer bivalent dose.
In addition, the Centers of Disease Control and Prevention has recommended a flu shot for those 6 months of age and older and says the best time to get the vaccine is between now and mid-October — and by Halloween at the very latest.
It takes about two weeks to build immunity after vaccination, so that gives individuals maximum protection by Halloween and for indoor gatherings with family and friends during the holidays.
If it has been at least two months since a person's last COVID-19 primary vaccine or booster, getting the new bivalent booster at the same time as the flu shot is a convenient way to prepare for what could be a severe season for the flu and respiratory illnesses in general, health experts say.
People may have less natural immunity this season because not as many were infected with influenza in 2020 and 2021 due to precautions taken to prevent COVID-19. In addition, the flu virus may be better equipped to circulate as daily life is now returning to fewer masks and more social interaction, especially in schools. The more individuals who get flu shots earlier, the less the virus will be able to spread.
District 4's health departments offer COVID-19 vaccines and boosters with no out-of-pocket costs to individuals. If a patient has insurance, the health department may bill the company for administrative costs related to the vaccine.
The flu vaccine is covered by several health insurance plans such as Medicare, Medicaid, Aetna, Anthem BlueCross BlueShield, United Healthcare and others. Individuals will need to bring a Medicare or insurance card, if applicable.
For those without insurance, paying out-of-pocket, the cost is $21.93 for anyone ages 6 months to 18 years old, $30 for the regular flu vaccine for those 19 and older, and $65 for the high-dose flu vaccine for ages 65 and older.
Please call 800-847-4262 to schedule an appointment to receive one or both vaccines. Though appointments are preferred, health departments accept walk-ins for COVID-19 vaccines only. Some locations may be able to administer the flu shot at the same time for walk-ins.