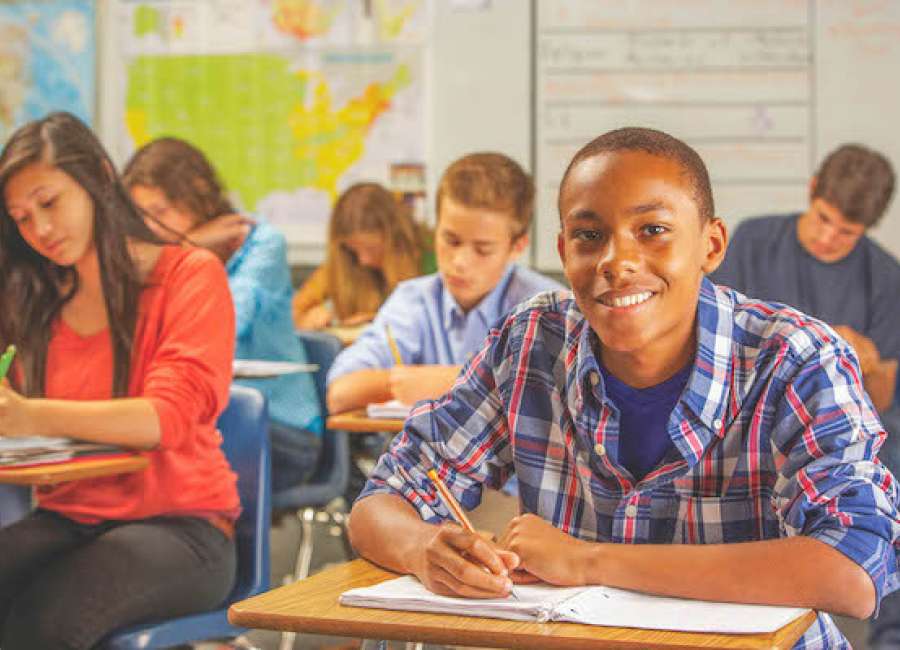 A meeting for high school students interested in learning more about expanded college dual-enrollment opportunities will be held at the Central Educational Center on Tuesday, Oct. 4 at 6 p.m.

Georgia's "Option B" high school plan provides high school students an opportunity to earn associate degrees, technical certificates or technical diplomas through dual enrollment with a technical college – or other associate degree-awarding institution, like West Georgia Technical College – while earning their high school diploma, with fewer high school courses.
The meeting will be held in the cafeteria at CEC, 160 Martin Luther King Drive in Newnan, and is open to all students and parents who are interested in learning more about this option.
"Dual Enrollment Graduation Option B acknowledges that students can be very successful, very soon, by substituting much of high school for technical college credentials," said Mark Whitlock, CEO of the Central Educational Center. "In other words, a student must demonstrate high school core capability, and then must graduate from technical college in order to graduate from high school using this opportunity.
"Technical college programs involved in Dual Enrollment Graduation Option B typically meet Georgia's definition for high-demand careers," said Whitlock. "These careers feature too few highly skilled applicants to meet the demand. The expected outcome is economic viability at a younger age for these grads, with no college debt."
As a result, Option B graduates have immediately earned opportunities in higher-paying careers, have continued post-secondary education in technical colleges and universities, have enlisted in technical military careers, and have even achieved more than one of those outcomes, Whitlock said.
Dual enrollment in Georgia high schools allows students to take college-level and technical college-level courses and earn credit toward both a high school diploma and a college degree by taking courses from accredited Georgia post-secondary schools, while still earning their high school diploma.
Courses may be taken before, during or after regular school hours, and are wholly funded by the state of Georgia for up to 30 credit hours of dual enrollment while in high school. Participating students in Option B can earn a high school diploma and two technical certificates, a technical diploma or an associate degree.
Option B students gain additional dual enrollment funding support because they are also allowed to use Georgia's HOPE Grant/HOPE Career Grant to fund tuition, if needed.
Participation in Option B requires coordination between the CEC Career Counselor, the West Georgia Technical College dual enrollment high school coordinator and students' base high school counselors.
Students who wish to enter into the Option B pathway through the Central Educational Center must meet eligibility requirements, including completing a WGTC admissions application; maintaining a HOPE-worthy GPA or required scores on the Accuplacer, SAT, ACT or PSAT; completion of a required funding application; and registration for applicable classes through WGTC.
The Oct. 4 meeting will include presentations by CEC Counselor Dawn Revere, WGTC enrollment specialists and Whitlock. Details about Dual-Enrollment Option B will be discussed, as well as high school courses and other high school graduation requirements through Option B, available WGTC certificate, diploma and degree program options, and the German Apprenticeship program.
Coweta County has led the way in the development of the option B track in Georgia, Whitlock said.
"It was interest from our local community that helped encourage our Georgia Legislature to support this initiative, which passed unanimously in the House and Senate in 2015," he said. "That legislation was the key policy change that allowed Coweta, in 2016, to begin the first-ever-in-America German Chamber/USDOL Certified 'Advanced Manufacturing Technician Apprenticeship Program' starting at age 15.
"Since (then), our Technical College System of Georgia has expanded the Dual Enrollment Graduation Option B opportunity to many other programs within Georgia's Technical College System," he added "Hundreds of Georgia students, in many school districts, are now involved each year."
For more information, call Revere at 678-423-2000.