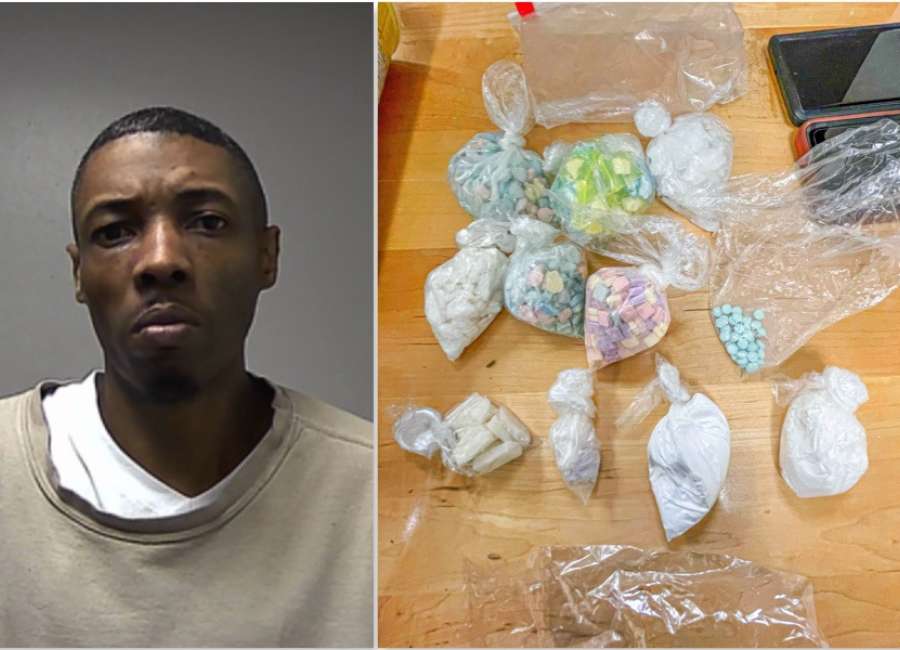 A Lawrenceville man accused of drug trafficking and Fentanyl possession is facing multiple felony charges after failing to maintain his lane.

Lavar Kirkland, 42, is facing numerous charges including trafficking of cocaine, methamphetamine and ecstasy, along with possession of Fentanyl with intent to distribute and possession of a firearm by a convicted felon.
The incident occurred on Sept. 23 during a traffic stop along Interstate 85. Kirkland alerted deputies by failing to maintain his lane and driving on a suspended driver's license, authorities said.
While speaking to Kirkland, the deputy noticed a strong odor of marijuana coming from the car. Kirkland reportedly told the deputy he had just "put a blunt out" and that he had over an ounce of marijuana in the car.
During a search of his car, deputies reportedly found 55 grams of methamphetamine, 118 grams of cocaine, 3 grams of Fentanyl and 19 grams of oxycodone. A handgun was also found inside the car, according to the incident report.
Kirkland was also in possession of approximately $14,945 in cash, authorities said.
Kirkland is currently being held without bond at the Coweta County Jail.