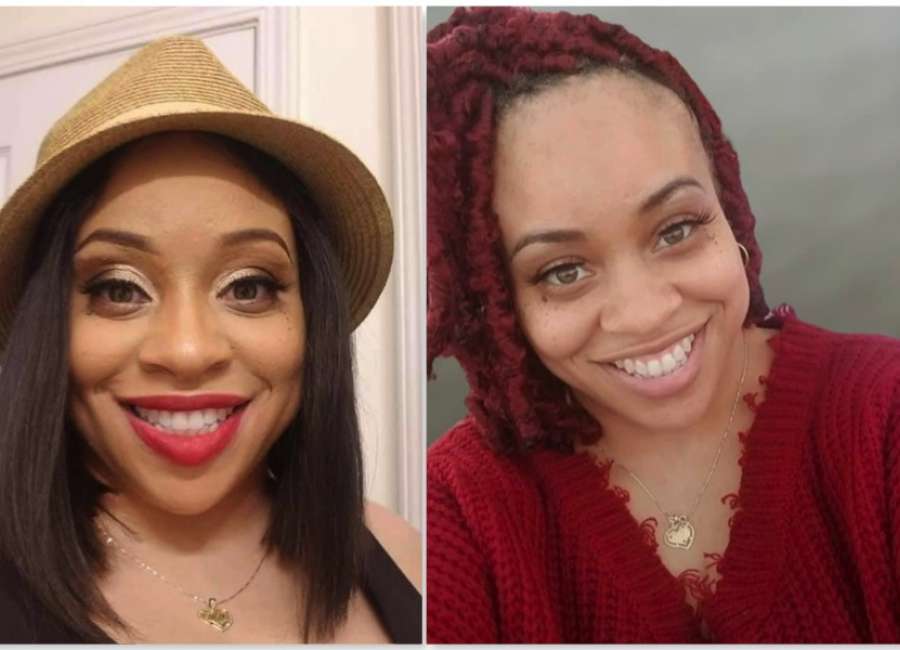 By Laura Camper / laura@newnan.com
On Oct. 1, Tiffany Foster's family and friends will mark her 37th birthday with a balloon release at Newnan's Veterans Memorial Park.
If she isn't found, it will be the second birthday they celebrate without her. Foster disappeared on March 1, 2021.
"It's hard on the whole family," said her mother, Katrina Hill. "This has been emotional and also physically draining."
The stress has taken its toll on her health. She now has high blood pressure and suffered through shingles for three months.
"They said it was the longest case of shingles they had ever seen," Hill said. "My stress just won't go away."
Foster, also known as Tiffany Starks, was last seen that Monday at Creekside at White Oak apartments in Newnan. She was reported missing on March 2.
"She had a trip planned for Texas that she didn't make the flight on and she didn't report to work," said Toby Nix, public information officer for the Coweta County Sheriff's Office.
Foster's car, a dark blue 2020 Nissan Altima, was found at a parking lot in College Park, Georgia, a week after she disappeared. Personal belongings including her purse and credit card were in the car. Her boyfriend at the time, Reginald Robertson, was charged with vehicle theft in connection with moving the car, but the charges were eventually dropped because a jury probably wouldn't convict him, Nix said.
"He did move it," Nix said. "It was just, 'I'm living with my girlfriend; can't I move her car?'"
Fosters' phone, which was not in the car, has not been active since 2:58 p.m. the day she disappeared. It was last used just north of Amlajack Boulevard according to Fosters' file with the National Missing and Unidentified Persons System.
Currently, Robertson is in the Coweta County Jail awaiting trial for kidnapping charges after he allegedly kidnapped Foster in November 2020, Nix said.
"As the investigators investigated this disappearance, they discovered an incident from several months prior," he said.
There are no other reports of Robertson abusing her, said Melanie Swartz, intel analyst for the Coweta County Sheriff's Office.
Robertson's is the third arrest for charges discovered during the investigation, but not related to Fosters' disappearance, Nix said.
Law enforcement has collected more than 150 pieces of evidence and executed more than 50 warrants and court orders in connection with Foster's disappearance. They are still actively investigating, Swartz said.
"There's a lot of evidence with (Georgia Bureau of Investigation) awaiting testing," Swartz said. "We're following up with every lead that comes in."
There are two investigators assigned to the case, and the office gets new information almost weekly, she said. The office sent the most recent piece of evidence to GBI about two months ago, Swartz said.
But the family is burdened with the weight of not knowing what happened to their loved one. Before Foster's disappearance, she and her daughters talked almost every day, Hill said. They had a group chat that they still use that included Foster, she said. Just the Sunday before her disappearance, Foster had been at Hill's home.
"She had a heart of gold," Hill said of her daughter. "She'd help anybody."
Tiffany was studying criminal justice, Hill said. She hoped to become a probation officer, she added. At the same time, Foster was working as a security guard. Her three children, ages 12, 16 and 18, need to know where their mother is, Hill said.
"She's a mom. She's a sister. She's a granddaughter. She's a friend," Hill said. "It's going on almost two years. It's really been devastating."
Hill said she's praying and pleading that anyone with information come forward and contact law enforcement.
There are two rewards being offered: a $35,000 reward for information that leads to the prosecution of the person responsible for Tiffany's disappearance and a $60,000 reward for information leading to her safe return.
Anyone with information should contact Investigator Scott Kilgore at 770-253-1502 or skilgore@coweta.ga.us .
The balloon release will be on Oct. 1, at Newnan's Veterans Memorial Park from 11 a.m. to 1 p.m.