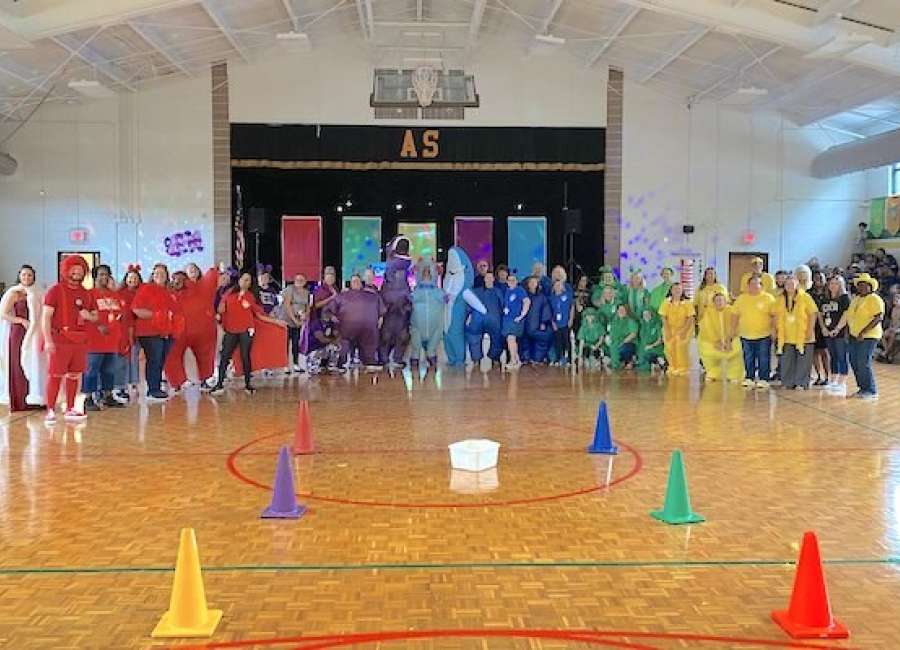 The beginning of the school year is always filled with excitement, anticipation and new beginnings.

As students returned to school at Arnco-Sargent Elementary this year, the faculty and staff's goal was to provide memorable experiences to make school fun and engaging for students.
The school's leadership and Positive Behavior Interventions and Supports teams met several times throughout the summer to bring that goal to life. The main focus revolved around the school's House System, a school-wide approach to promoting positive behavior and building school culture.
The house system in education originated in England, but became extremely popular with a certain movie franchise. In the U.S., the house system has grown in popularity, most notably at the Ron Clark Academy.
Several schools in Coweta have implemented the house system with success.
At Arnco-Sargent, the House System consists of five Houses – red, yellow, green, blue and purple. Each house also has a name that comes from a character word in another language as
a multicultural focus.
The red house is named Wema, the Swahili word for kindness. The yellow house is named Integridad, the Spanish word for integrity. The green house is named Comhar, the Irish word for cooperation. The blue house is named Azim, the Turkish word for perseverance. The purple house is named Quantum, the Latin word for respect.
At the beginning of the school year, staff and students gathered for a house selection assembly
where all new staff and students in grades pre-K through fifth selected their house color. From there, students began earning house points that can be redeemed for positive behavior incentives.
At the end of each week, the house that has the most points has its house flag flying in the
school's cafeteria. At the end of each month, the school also has a house party for the leading
House.
The yellow house was the leading house for the month of August, kicking off both the new school year and the new house system. Students and staff in the yellow house were surprised with extra play time in the gym and a snow cone truck at their house party.
The school also holds a house meeting each month where the house leaders – staff members – discuss positive character traits with their house.
The goal of the house system is to create a competitive, unified and positive school climate while building relationships between students and teachers across grade levels, Principal Nick Epstein said.