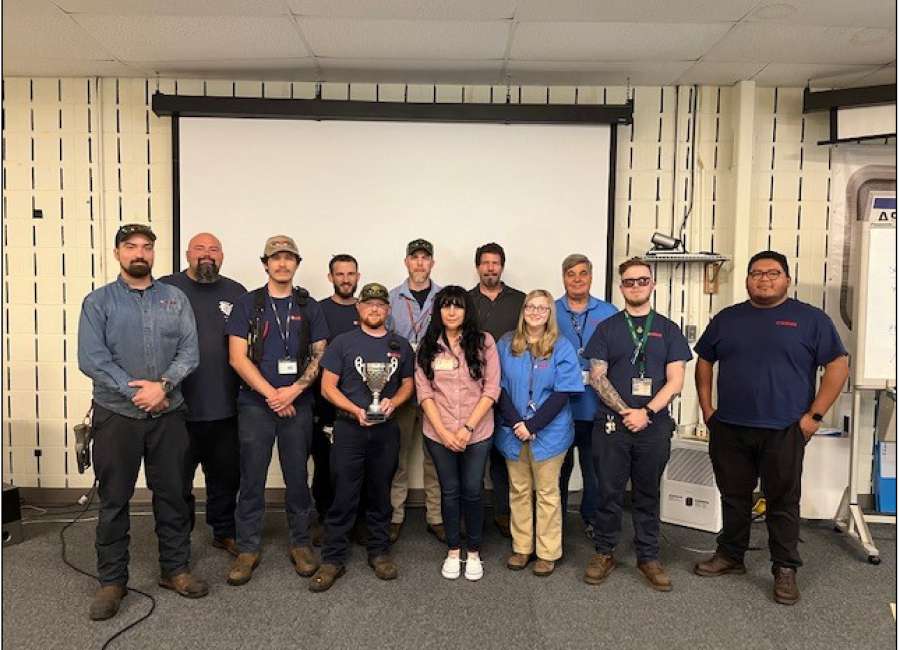 Winners from Yamaha's biannual Small Group Competition were recently named, with each team member receiving $250.

Along with their monetary reward, employees who participated also saw their work make a huge difference for their coworkers, customers and the community.
Twice each year, Yamaha Motor Manufacturing Corporation in Newnan gathers groups of employees in all different departments, pairs them with an engineer and allows them to solve problems.
Using Yamaha's 8-Step Problem Solving process, their solutions are implemented and tested right on the assembly line. After their solution has run for a month or more, data is collected and presented to top-level management.
Continuous Improvement Engineer Facilitator Bob Jackson, who retires this month after eight years at Yamaha, was assigned to each of the top three winning teams.
"These activities help empower associates to make improvements for the company and to their individual areas," Jackson said. "During these small-group activities, it's not just about doing, it is about teaching others how to take what they have learned back to their own areas. It's a win-win for Yamaha."
M.D. Kabir, the Unit Manager for Continuous Improvement, shared that Yamaha has strong leadership at the top, but the Small Group Competition is designed to build leadership at all levels.
"We want to go to a perfect place where you turn the pyramid upside down where the bottom is now on the top," Kabir said. "They are doing most of the improvement activities. They're pushing the organization to new levels of performance, be it quality, cost, delivery or safety."
The team that recently won first place solved a problem of a part of the golf car assembly line that wasn't keeping up with the rest of the plant. It was part of the welding line — because one part of the line couldn't keep up, it made subsequent parts of the assembly line unable to produce golf cars.
By adjusting productivity and adding in a robot, the team could get production from 167 seconds down to 120 seconds, which solved the problem. Ultimate savings from the changes they suggested were $125,000 per year.
The second-place team from the WaveRunner molding department was looking to solve the problem of too much waste of the material. Initially, they had to cut 2 inches off each side of what they got because it wasn't usable. They reached out to the compound's supplier to ensure they could get better quality material that didn't have to be trimmed.
Once they fixed the trimmings, they reworked the patterns of the WaveRunner base to utilize that now-usable part. They went from 85 percent usable material to 100 percent utilization.
This keeps over 557 tons of material out of landfills each year, and it saves the company $2.2 million dollars each year, according to Bob Jackson.
However, winners are not necessarily chosen by the dollars of impact they create for the company, Jackson said, but for how well they follow and communicate Yamaha's 8-Step Problem Solving process when they make their presentation.
Kabir and Jackson also shared that Yamaha has brought in other Yamaha subsidiaries from across the country to learn from this process. They are sharing excellence from Newnan across the nation.
The winning team includes Tyler Sellers, Bob Jackson, Millie Reeves, Allen Stinson, Phil Cross, Kyle Digiulio, Robert Kelley, Ann Mecke, Mathew Williams, Ben Screws, Toni Munoz and Steven Garces.
Any employee can join a small group project and compete to win the prizes and respect of their management and peers. Yamaha is currently hiring additional employees for a growing team.
To work for a team where your voice is heard and respected, and where you are paid at least $18 to start via contract, visit yamahajobs.com for details.