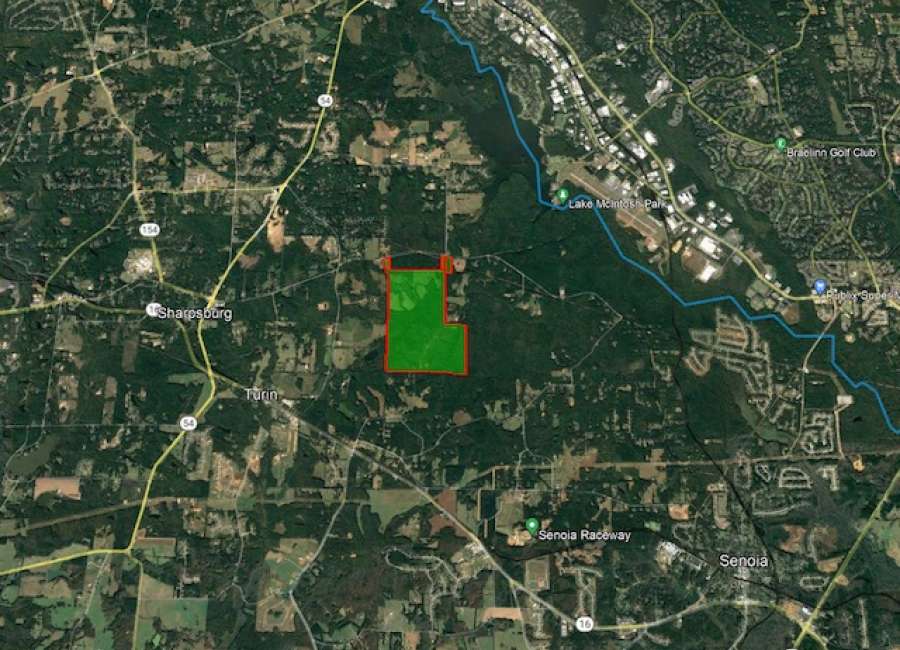 By Laura Camper / laura@newnan.com
While Walton Global, an international real estate management company, released its plans to build 1,000 homes outside of Sharpsburg to the public via its website, it did not contact Coweta County to determine if the plans were allowed for the property.
At the beginning of the Coweta County Commission meeting on Tuesday, Commissioner Paul Poole read a statement regarding the plan.
"News of this proposed development was a surprise to the local community, including the Coweta Board of Commissioners and staff," Poole said.
Poole said in the statement that he had confirmed with staff that Walton Global had not discussed the proposed development with the county or submitted any plans for review. Additionally, he noted that current zoning in that area is rural conservation and does not allow the project described in the company's statement.
"(The) majority of the property would be permitted as zoned for estate lot averaging (EL-A) or estate lot, five acres (EL-5) development," Poole said. "The minimum lot size for EL-A or EL-5 developments range from three to five acres. Therefore the maximum density for 517 acres would be 172 lots."
Any request to rezone the property to allow the development of more homes would have to go through the normal rezoning process and would include a Development of Regional Impact study, advertisement and public hearings, Poole said.