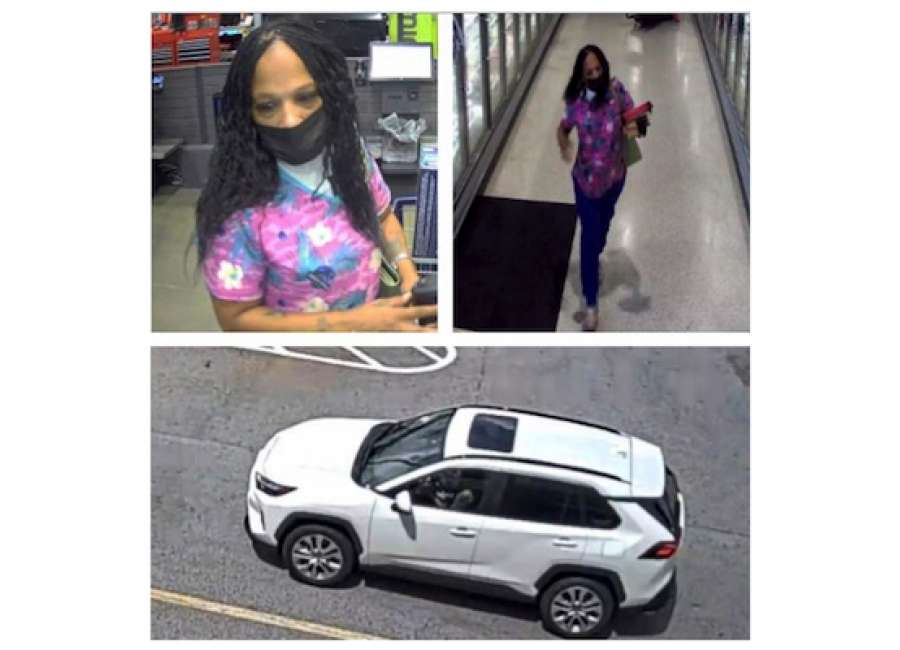 The Coweta County Sheriff's Office is asking the public's help in identifying a suspect in a wallet-snatching.

On Aug. 23, an unknown female was caught on store surveillance cameras taking a wallet from a victim's shopping cart at the Publix Super Market at 100 Glenda Trace in Newnan.
The woman left the grocery store with the stolen wallet and later used the victim's debit cards at Walmart and Lowe's in Newnan, according to the sheriff's office.
The suspect was spotted getting into the passenger seat of a white Toyota RAV4 with no license plate, driven by another unidentified suspect.
Anyone with information regarding this case, or the identity of the female suspect or the driver of the Toyota, is asked to contact Inv. Chris Stapler at 678-854-0022 or cstapler@coweta.ga.us.