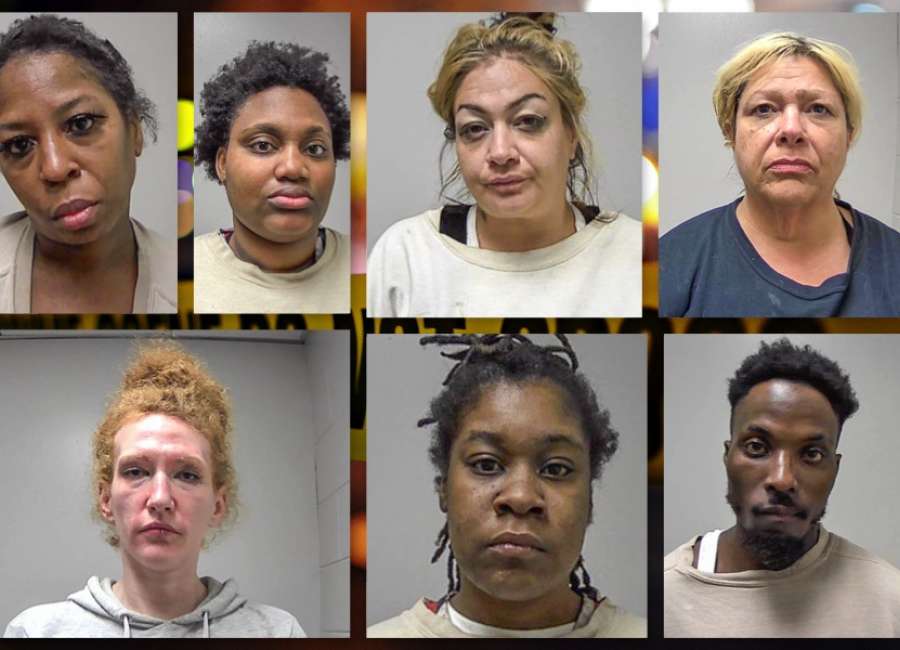 Approximately seven individuals were arrested during a prostitution sting conducted by the Coweta County Sheriff's Office Human Trafficking Unit.

The incident began last week when investigators received a tip that suspected prostitution was occurring at several local motels.
Authorities cross referenced the phone numbers used in check-in information and discovered the number was also being used for prostitution websites.
Investigators began searching more websites featuring local advertisements for prostitution.
During the sting, investigators set up arrangements to meet the suspected prostitutes after agreeing on a price for sexual services over the phone.
In one case, a mother, her boyfriend and her daughter were all charged with prostitution and party to a crime, prostitution.
Six out of the seven arrested are listed as Newnan residents, according to jail documents.
Inv. Leslie Cash with the CCSO Human Trafficking Unit said the sting was a reminder for those who are conducting business in Coweta County to look elsewhere or face prosecution.
"Through our human trafficking unit, we have the resources and personnel to investigate these types of crimes," Cash said. "For anyone considering setting up shop in Coweta County, keep moving."
Those arrested include:
Jill Mable Fearson, 36; Shunterika Brianne Hackett, 32; Jonathan Marquez Jackson, 26; Brea Ann Martinez, 36; Elisa Ann Martinez, 56; Jovita Kendra Taylor, 43; and Tamekia Jamice Willis, 24.