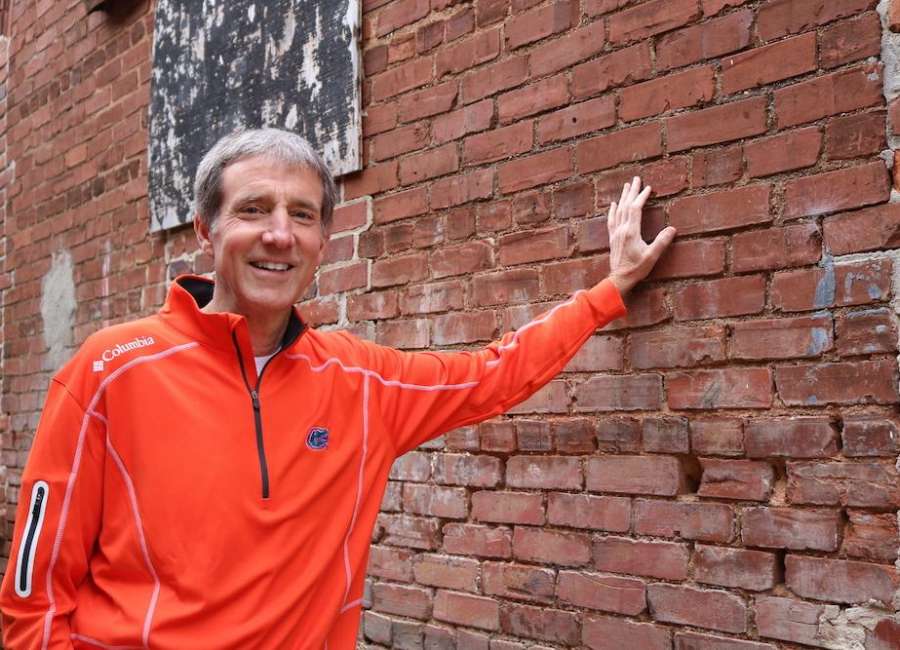 Priya Patel sure gets around.

Her circuitous path began when she was born abroad. From there, her family moved across the ocean to New Jersey, where she graduated from high school. Then, she continued with her education in North Carolina and received her undergraduate degree from Duke, returned to New Jersey to attend medical school at Rutgers, and then on to New York for a residency at NYU. After that, she moved to Atlanta for a fellowship at Emory.
Now, as a Georgia resident for the past three years, she is a practicing ophthalmologist.
If you're not familiar, an ophthalmologist is a medical doctor specializing in eye and vision care. But that's not what this story is about.
Rather, it's about the latest adventure in the life of Priya Patel. An adventure that took her all the way to Tanzania, Africa – 8,000 miles from home – so she could check something off her "to do list." Worth mentioning is that it was something her older brother Anoop did years ago when he was an intern, before becoming a neurosurgeon in Durham, North Carolina. In Priya's mind, "if he can do it …"
For most people, climbing to the top of Mount Kilimanjaro qualifies as a "bucket list" item. But not for Priya. Reaching the summit of the highest free-standing mountain in the world was just something she had jotted down between "pick up dry cleaning" and "pay electric bill" on the list stuck to the side of her refrigerator.
Well, maybe not quite that simple. But pretty darn close.
Prior to Kilimanjaro, Priya's hiking resume included "a couple small hikes" at the Glacier, Yellowstone and Grand Teton National Parks. So, in preparation for her excursion, Priya trained for an hour a day – every day but Sunday – for six weeks. She started her regimen in January as "sort of a New Year's resolution," but more importantly to "get her heart in shape" for what she was about to do.
As for getting her heart in shape, it's hard to tell if she meant physically or emotionally. In all probability, it's a little of both because each would be necessary for climbing to a spot nearly 4 miles up in the sky. Also as part of her conditioning, she attended intensity interval training classes and walked regularly on a treadmill set at the highest incline – while wearing a pair of hiking boots.
Priya didn't make the trip to Africa alone. She was accompanied by Marina, a friend from high school currently living in Colorado. That meant Marina was somewhat accustomed to breathing at high altitudes, while Priya was not. (This is a good time to point out that half of those attempting to reach Kilimanjaro's summit fail, primarily because of altitude sickness.) The two women were accompanied by a guide and a support crew – bringing the total in their group to an even dozen – on their 33-kilometers (just over 20 miles) on the Rongai route: uphill all the way to the summit on the north side of the mountain, then back down on the other (south) side.
(L-R) Priya and Marina near the base of Kilimanjaro
Working their way up the north side, they started their journey in tropical conditions at the bottom of the mountain, then ended their upward part of the journey in a blanket of snow at the top. Temperatures ranged from the 80s F at the bottom to well below freezing at the top. Priya and Marina carried day packs containing their essential gear such as food, drink and clothing. Meanwhile, their support crew carried the gear for building fires and overnight camping, as well as medical supplies in case of emergencies (fortunately, there weren't any).
For the most part, all of their hiking was done during daylight hours. That is, with one exception: the day they reached the summit. On that, their fifth day on the mountain, they ventured out of their tents and began climbing at midnight, giving them enough time to make it to the top for the glorious sunrise – one that's only possible to see from 19,308 feet above sea level on the continent of Africa. Naturally, starting at that hour meant hiking in the dark, but Priya found it to be "helpful mentally because we couldn't see where we had to go. It was actually a good thing, because otherwise it could have been daunting."
(L-R) Priya with her guide, Regan
After that, according to Priya, came "the hardest part, in my opinion." That would be the descent: hiking 33 kilometers down the southern side of the mountain. Priya explains that after exerting so much mental energy on the ascent – breathing, hiking and climbing – she "hadn't given much thought to coming back down." It's not quite as simple as it sounds: the descent took a toll on her knees, the temperature became warmer and warmer as they got closer to the bottom of the mountain, and perhaps most of all, she was just "mentally out of it." But in the end, she was able to cross Kilimanjaro off her to-do list.
As for why she chose this past February to climb Kilimanjaro: "After the pandemic, what better time than now? Who knows what might happen in the future?" Words to live by – or at least words to get you to the top of whatever mountain you happen to be climbing.
Posed with the question of whether she'd return to climb the highest free-standing mountain – that is to say, not part of a mountain range – in the world ever again was met with a quick and resounding "no." However, Priya says she would like to hike the 24 miles of Grand Canyon's Rim-To-Rim trail someday.
After that, Priya says "the sky's the limit." Only when she says it, it's more than just a simple figure of speech.
Scott Ludwig lives, runs, and writes in Senoia. His latest book, SOUTHERN COMFORT is his second collection of 101 columns. His first, SOUTHERN CHARM, and all of his other books can be found on his author page on Amazon. He can be reached at magicludwig1@gmail.com