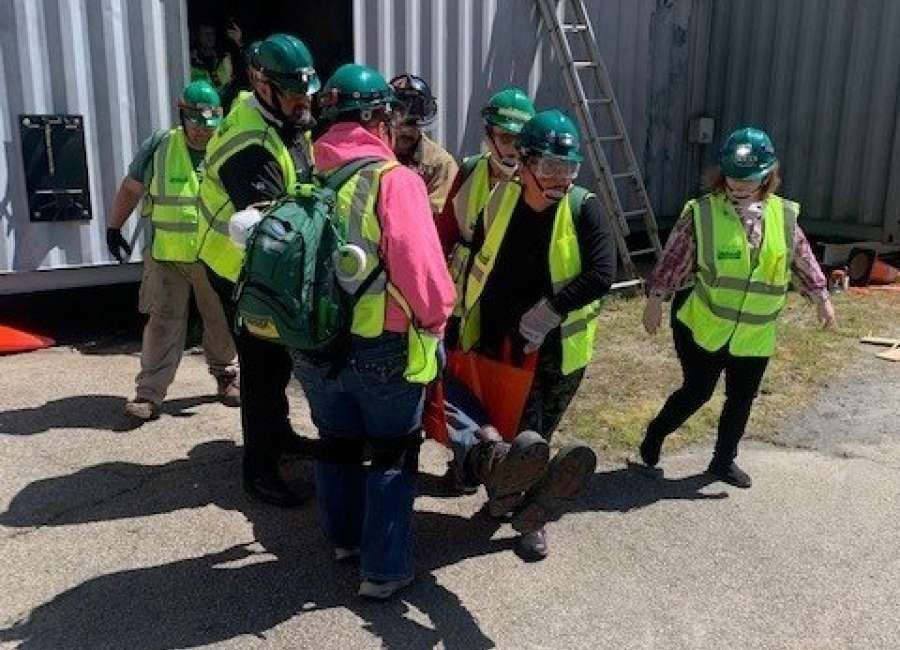 The Coweta County Emergency Management Agency is accepting applications for its next Community Emergency Response Team training.

The training takes place from Sept. 8 to Nov. 5, and there are 30 spots open for the class. The classes typically run from 6 p.m. to 8:30 p.m. The training is free of charge.
The class will be taught at Coweta County's Emergency Operations Center, located at 195 International Park in Newnan.
Topics discussed during the training include disaster preparedness, CERT organization, disaster medical operations, disaster psychology, fire safety and utility controls, light search and rescue operations, and terrorism.
The courses will be taught by experts in their subject matter. Nic Burgess, Coweta County's emergency management coordinator, said in previous classes, Newnan and Coweta County firefighters have taught courses such as first aid and light search and rescue.
According to Burgess, the class covers everything from disaster preparedness, what to build in a family's emergency kit, where to have flashlights, extra shoes, battery chargers and important documents.
Then, from there, classes will cover basic medical training. Burgess said this will include how to handle bleeding, shock, and basic levels of first aid.
Students will also learn how to properly turn the power, water and gas off at their house if needed, as well as how to organize resources and teams to find missing persons.
The class will conclude with a disaster simulation on Saturday, Nov. 5.
"At the end of the course, we'll have a disaster drill simulation, and students will perform all of these skills they have been instructed to do," Burgess said.
The class is the third time that Coweta County Emergency Management has taught the CERT class since it was restarted. Burgess said the class has graduated 32 students through the entire training.
The CERT is a volunteer team that can perform basic emergency response activities before, during and after disasters. They are trained to help themselves and others and may also be brought on to work at events, helping to manage traffic and crowds.
Burgess said that in the event of a large-scale disaster, such as the EF-4 tornado that struck Newnan last March, public safety resources will be tied up.
"We want everyone to be able to take care of their neighbors and families while public safety is working," Burgess said. "Having this baseline of training is very important for the community."