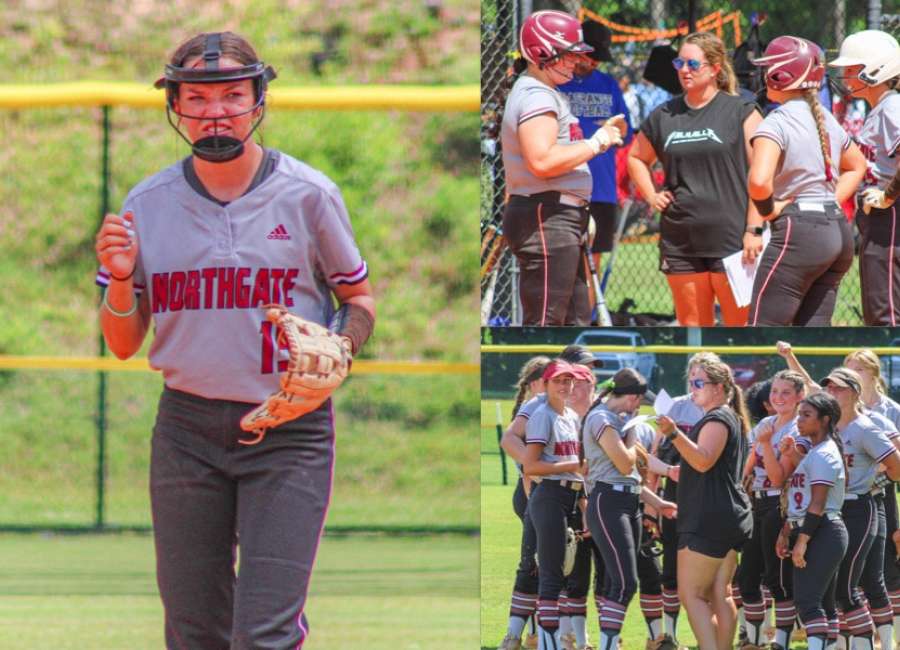 After their scrimmage win over LaGrange last week, it was apparent that the 2022 Northgate Lady Vikings could and would score runs.

They put that on display again on Friday night with a 19-1 victory over defending Class 5A State Champion Starr's Mill.
They traveled to LaGrange last Friday night to open the regular season with a three-game tournament that included Starr's Mill, LaGrange, and Brookstone. After the initial win, rain and lightning won out the rest of the way.
The Lady Vikings left little doubt against Starr's Mill; they scored 13 runs in the first inning.
Addie Mease, Ella Oswalt, Francesca Lumpp, Jackie Burns, Anna Baldwin, Breigh Totten, Harmony Jackson, and Journey Jackson all had RBI in the explosive first inning.
While the Northgate offense scored at will, Savannah Dickman pitched a complete game for the victory. She only allowed two hits and stuck out three in the four-inning game shortened by the mercy rule.
Overall, the Northgate offense had 17 hits and four walks and did not strike out in the onslaught.
Saturday morning got off to an auspicious start as the Lady Vikings opponent, LaGrange, got to the field late for the 11 a.m. start time. Going into the top of the fourth, Northgate trailed 3-2, and dark storm clouds had formed to the south of the field.
Harmony Jackson tied the game with a single to third, and Hannah Smith gave Northgate a 5-3 lead with a two-out single that scored Jena Sechrest and Gracie Lowe.
That was as far as the game got; a lightning delay ended up canceling the game, and their next game against Brookstone fell victim to the weather.
The Lady Vikings returned to the bus on Monday afternoon to make up the game against LaGrange.
They broke out the offense early once again with 11 runs in the top of the inning, but the lightning returned, and the Lady Vikings headed back home with their second canceled game in three days.
Northgate will try and get that elusive second game of the regular season completed on Thursday when they host former region rival Whitewater at 7 p.m.