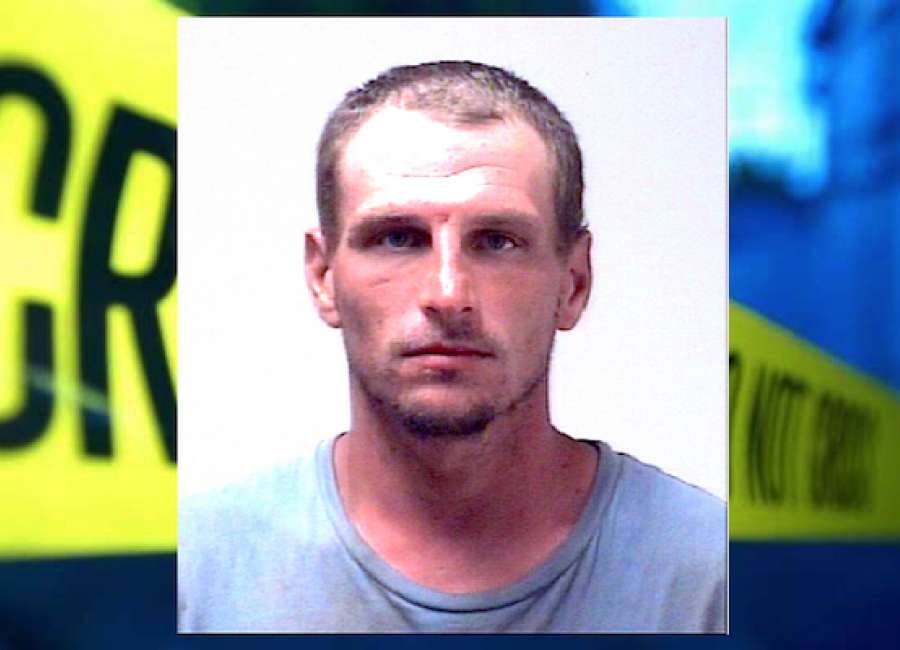 A Newnan man barred from contacting his children and their mother broke into her home and threatened to kill her in front of them, authorities said.

Lonnie Homer Turner Jr., 32, allegedly was in violation of a temporary restraining order when he barged through the front door of the victim's home around 10 p.m. on July 28, shortly after she and the children arrived home from an outing.
According to the Coweta County sheriff's report, Turner began yelling at the woman to "never call the cops or tell the cops he has a gun" before saying he would kill her in front of their four children.
The victim told deputies she tried multiple times to get Turner to leave her property before attempting to retrieve her cell phone from the bedroom, but Turner blocked her way and continued to yell at her. He then prevented her from escaping through the front door.
She told her oldest daughter to go next door for help and tried again to exit the residence, but Turner pushed her back inside before running out to his truck and leaving the scene, according to the report.
Deputies dispatched to the scene reportedly were speaking to the victim when they noticed Turner's gold Chevrolet S-10 pass the residence, headed west on Stapler Road. One deputy activated his patrol vehicle's lights and siren and headed out to stop Turner, catching up to him at the intersection of West Highway 16 and Dyer Road.
According to the report, Turner reached speeds of 90 mph and threw "an unknown item" out of the driver's window as the vehicles approached Dyer Spur, and he eventually stopped just before the Chattahoochee River bridge at the Carroll County line.
Turner followed the deputy's commands to turn off his truck and exit the vehicle, but when the deputy attempted to handcuff Turner, he allegedly attempted to resist.
"After several closed-hand strikes to the rib cage/back, (he) complied with … commands," was handcuffed and placed in the patrol car, the report stated.
During a subsequent search of Turner's truck, deputies reportedly found several opened and unopened cans of beer and what they believed was a methamphetamine pipe.
Deputies read him his Miranda warning, according to the report, and Turner agreed to take a breath test after they noticed the smell of alcohol on his breath, slurred speech and watery eyes. His blood alcohol content reportedly registered at .272. After agreeing to a blood test, Turner withdrew his consent en route and was instead transported to the Coweta County Jail, according to the report.
Turner is charged with child cruelty, five counts of aggravated stalking, DUI, possession of a drug-related object, fleeing, simple assault/Family Violence Act, speeding, obstruction, open container and failure to maintain lane.