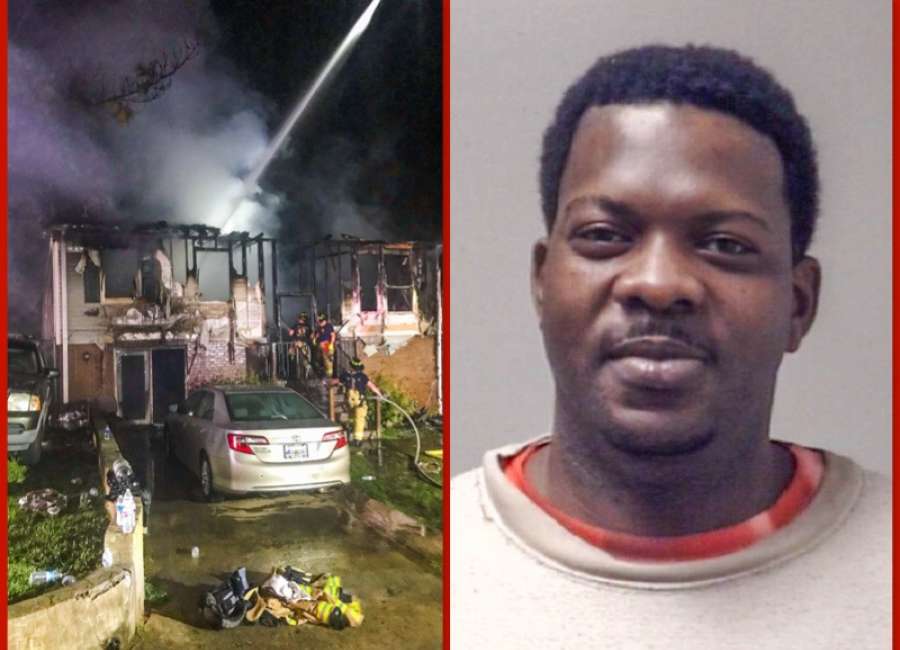 A Newnan man is under arrest after allegedly starting a fire that destroyed a Westgate home.

The incident occurred Monday evening at 4 Westgate Park Drive when Newnan firefighters responded to the scene to find the home fully involved with fire, according to Chief Stephen Brown with the Newnan Fire Department.
Crews eventually brought the fire under control within 30 minutes, Brown said. No residents or firefighters were injured during the battle.
However, it was learned the fire was reportedly started by a resident of the home, identified as Cedric Deante Prather.
Prather was among several residents living in the home as a guest of the homeowner, an elderly man, who often gives others a place to stay who might not otherwise have anywhere else to go, according to Det. Mike Condit with the Newnan Police Department.
The homeowner told police Prather had been running around the home with a gas can that evening, but refused to explain why. While in the kitchen, the homeowner heard a loud "pop" and found a large wall of smoke enveloping the home near the front door, according to Condit.
"The homeowner immediately called 911 and left the home with two other residents out the back door," Condit said.
Investigators received word that Prather ran from the scene and was hiding at a neighbor's house. Prather eventually called 911 to turn himself in.
"During his interview, he admitted to starting the fire," Condit said. "However, he couldn't tell us why he did it."
The house was deemed a total loss, according to Condit, but said the homeowner was able to find shelter with nearby family members.
No other homes were damaged by the fire. Prather, 36, is charged with first-degree arson after his arrest.