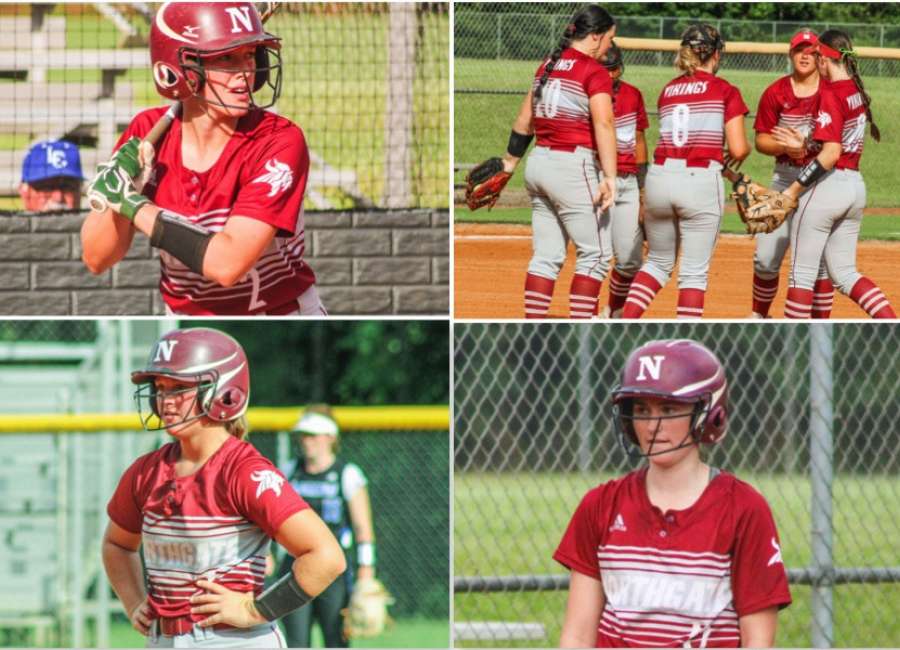 Although the game did not count in the standings, the Northgate Lady Vikings gave their fans a show Wednesday afternoon to kick off the 2022 season.
They welcomed the LaGrange Lady Grangers in for a preseason scrimmage and completed a 14-2 convincing victory.

Preseason scrimmage games are more about getting a first look at the team and playing everyone than winning, but Lady Viking Head Coach Carleigh Baker accomplished both.
After falling behind early, Journey Jackson scored the first run of the season for the Lady Vikings on a wild pitch to tie the game up. They took the lead an inning later on a Jackie Burns fielders' choice that scored two more.
Northgate piled on in the middle innings to finish LaGrange with the 14-2 victory. Ella Oswalt and Anna Baldwin each had two hits. Oswalt scored three times, and Burns drove in three runs.
Kellie Nalin, Francesca Lumpp. Burns, Journey Jackson, Harmony Jackson, and Breigh Totten also hit safely in the game.
Coach Baker, a former Lady Viking pitcher, used three pitchers in the game: Burns, Savannah Dickman, and Aralyn Scarborough. As a group, they combined only to allow LaGrange three hits.
Afterward, Coach Baker shared, "I definitely know what we need to work on," which was the purpose of the scrimmage.
This weekend, the games start for real. The Lady Vikings are in LaGrange on Saturday for two games. They play the same LaGrange team again at 11 am and then Brookstone at 12:45 pm.
Northgate will play Whitewater next Thursday in their home opener at 7 p.m.
Photos by Rob Grubbs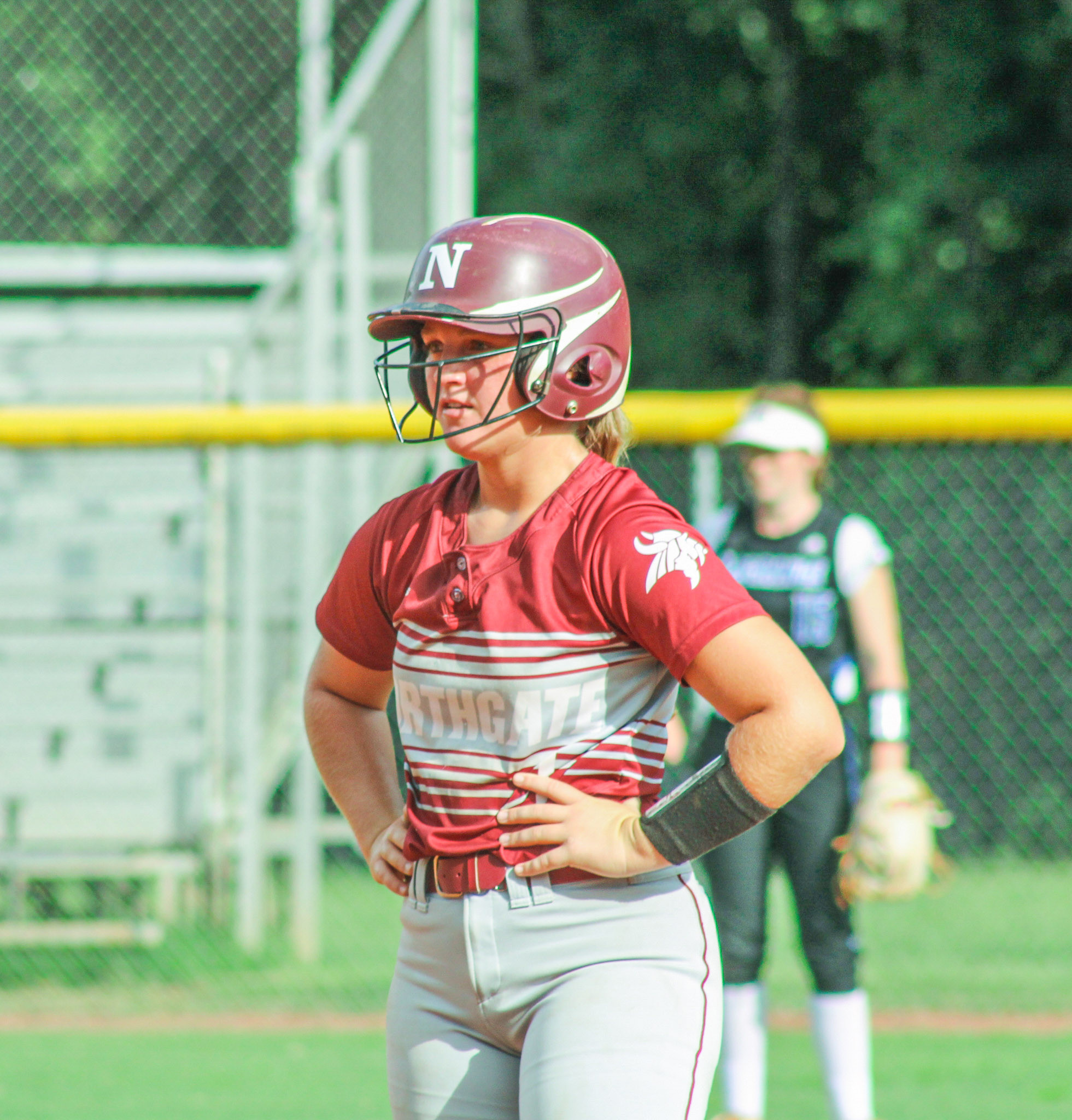 Senior shortstop Hannah Smith and the Lady Vikings open their regular season schedule this weekend.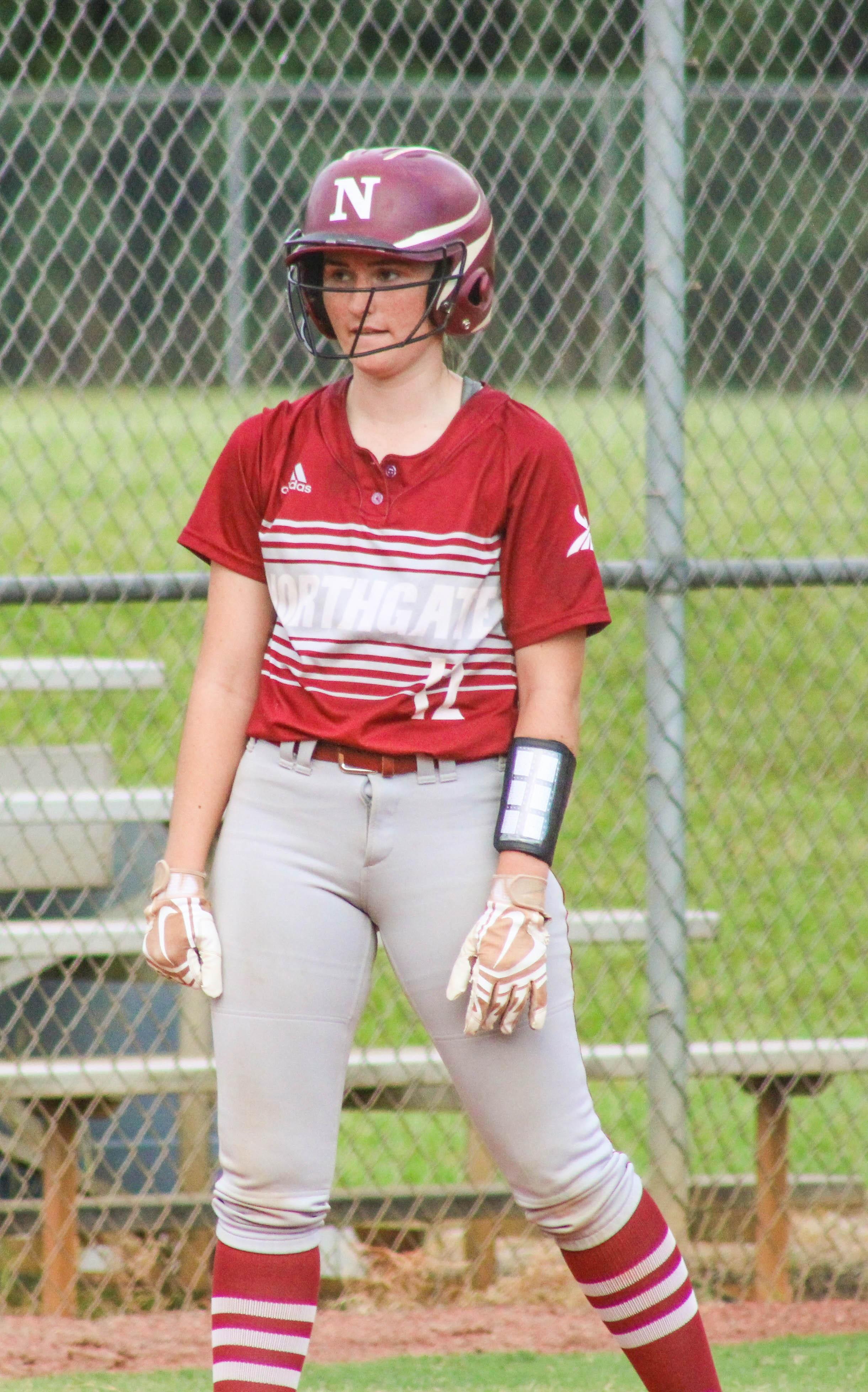 Lady Viking senior Anna Baldwin (No. 12) had two hits, including a triple against LaGrange on Wednesday.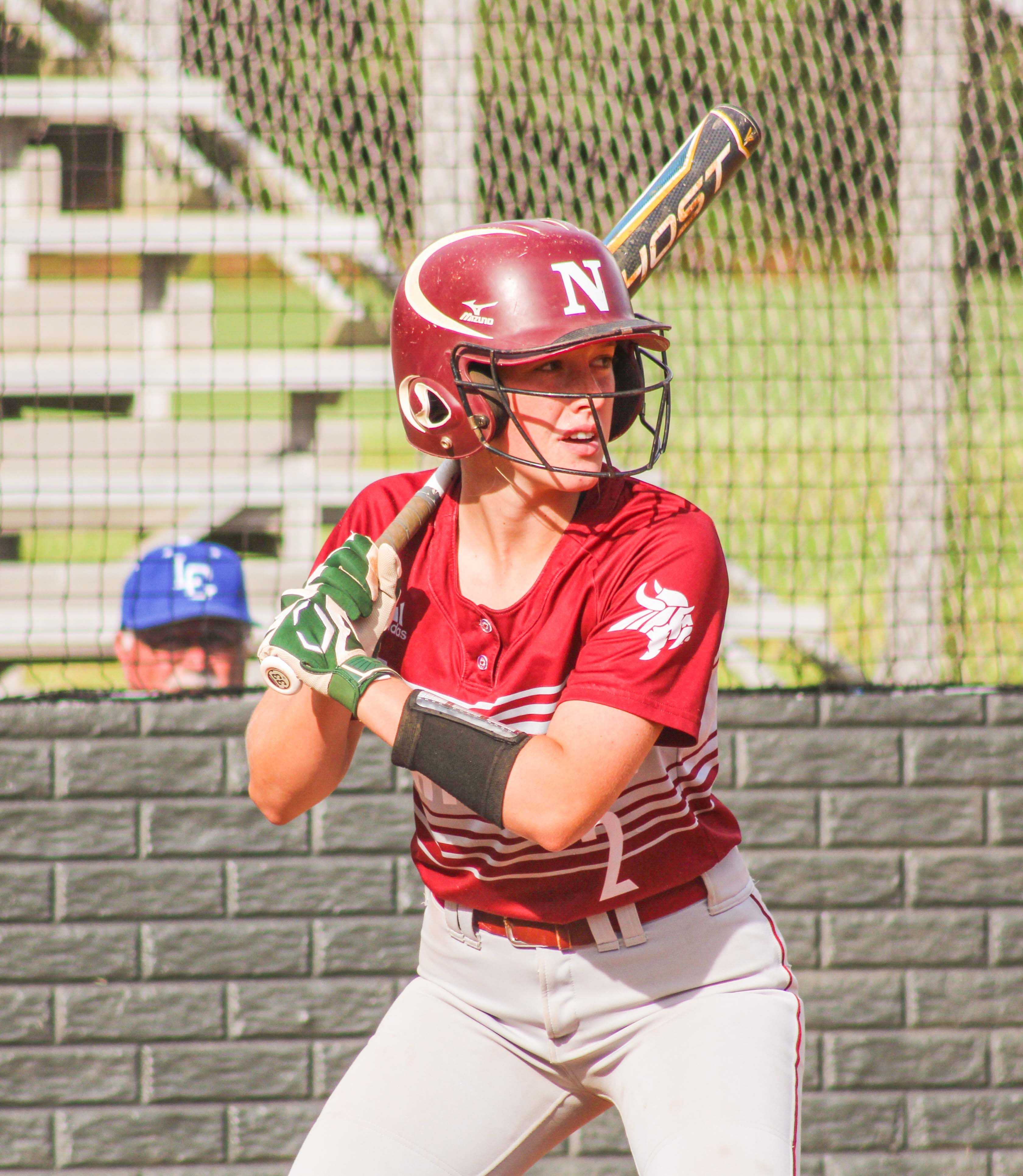 Lady Viking catcher Francesca Lump (No. 2) stands at the plate with some Atlanta Viper green batting gloves.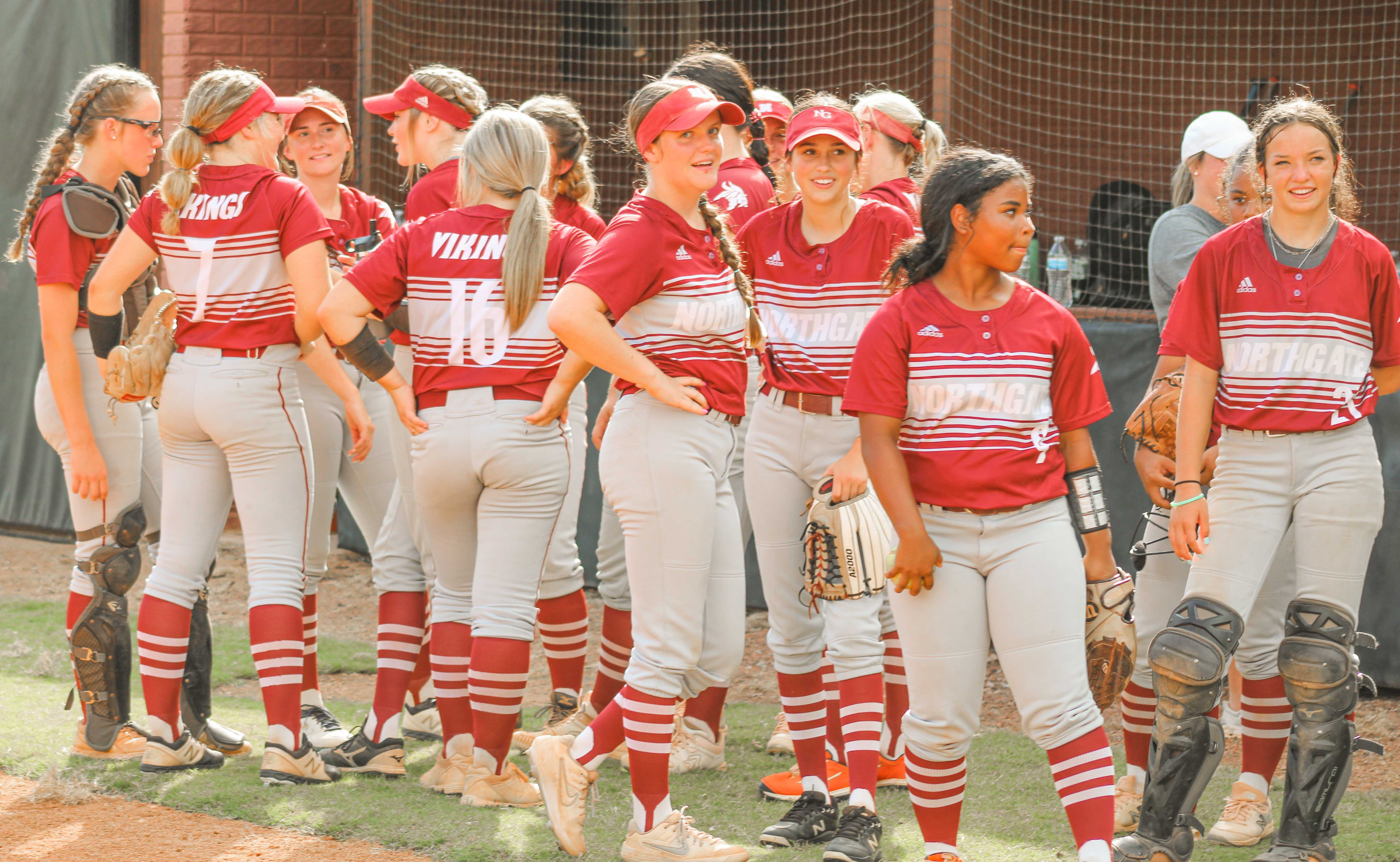 The Lady Vikings have solid senior leadership from Hannah Smith, Savannah Dickman, Breigh Totten, Anna Baldwin, and Francesca Lumpp.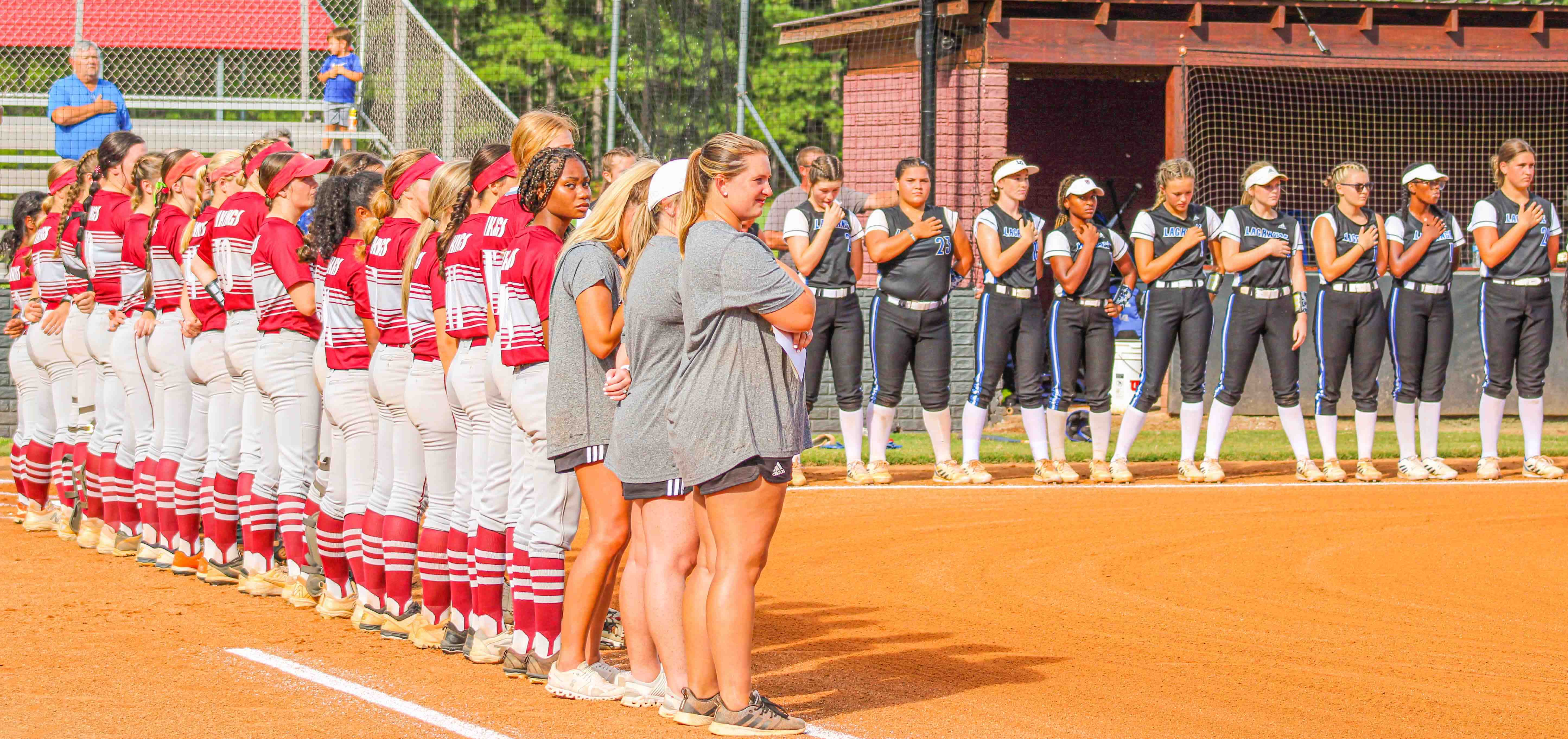 The Northgate Lady Vikings and LaGrange line up for the national anthem before their Wednesday scrimmage game.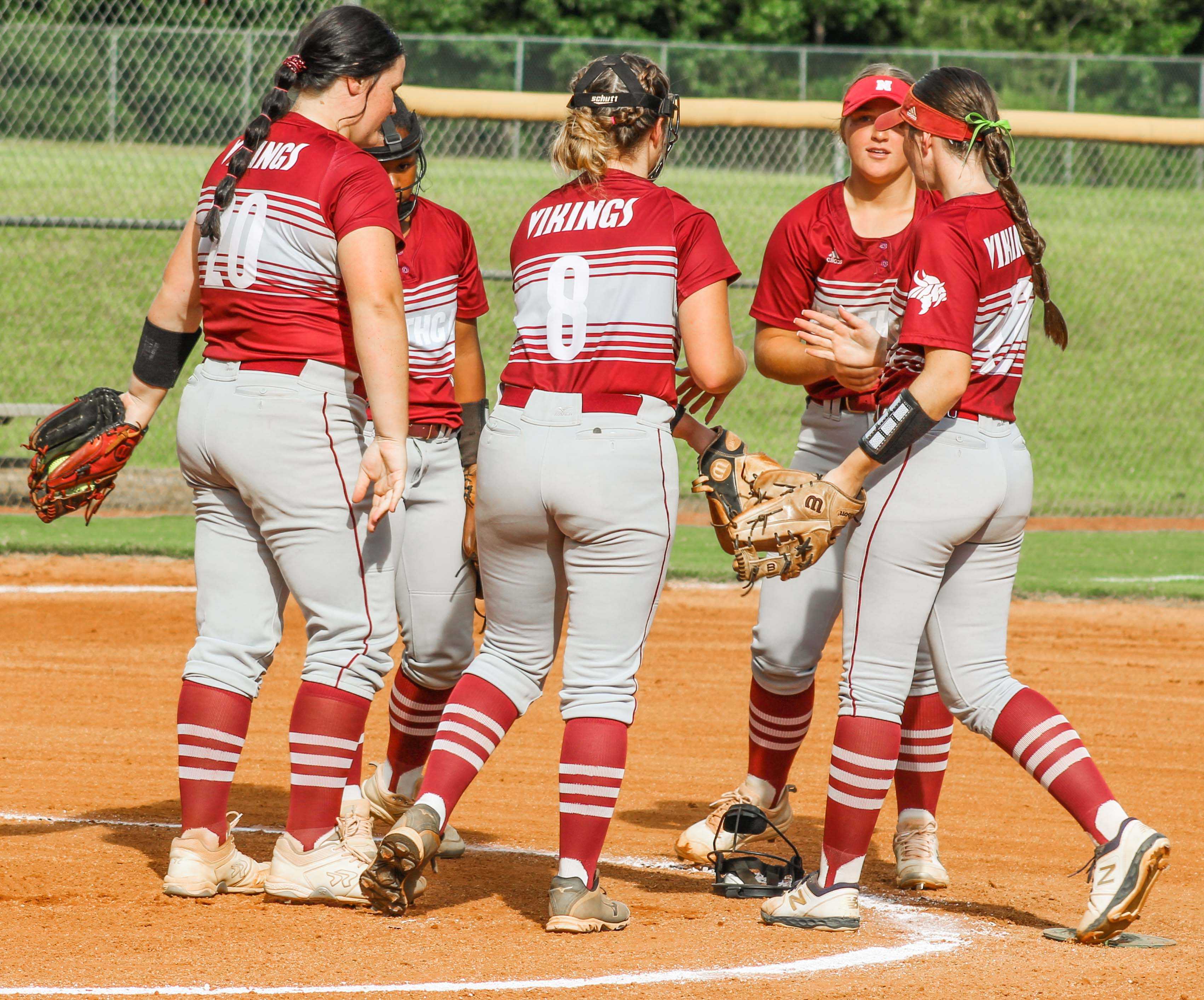 Pitcher Jackie Burns (No. 20) and the Lady Vikings starting infield right before the game's first pitch.