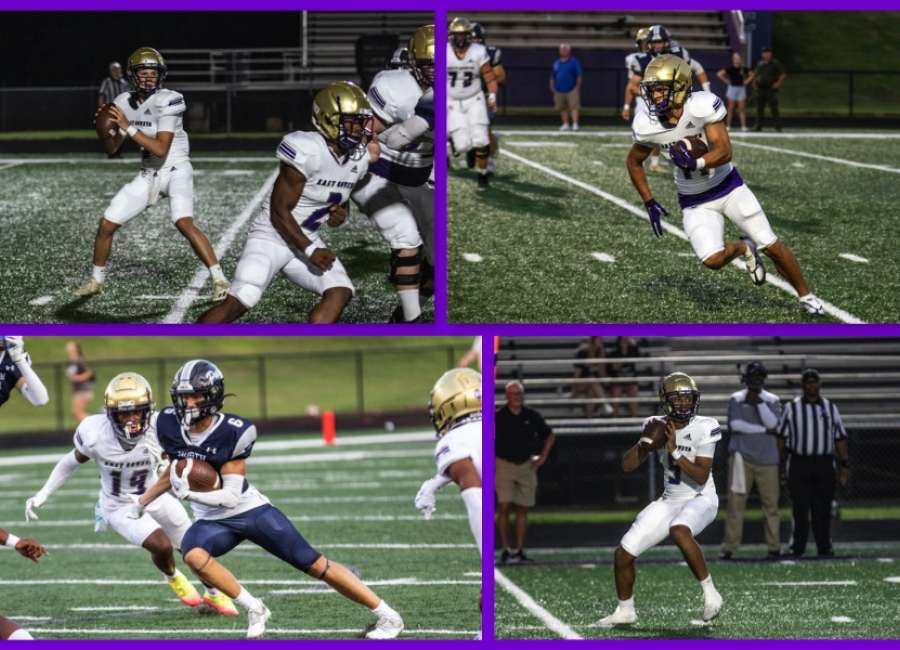 The lights were back on Friday night at Garland Shoemake Memorial Stadium as the East Coweta Indians hosted the North Paulding Wolfpack in their fall scrimmage game.

The game was an opportunity for Head Coach John Small and his staff to review some final questions they were still looking to answer. While the season is still a week away, the film gave the staff a lot to go over and review.
With Starr's Mill waiting for the Indians at the Coweta-Fayette Classic on Saturday, the Indians did not want to give any secrets away. The Indians started the game by alternating quarterbacks Christian Langford and Caleb Mize.
There were fireworks from the start for the Indians. After their defense forced a turnover on downs, the Indians offense struck quickly with a 70-yard slant pass from Langford to Brady Tillman for a 7-0 Indian lead.
Langford also scored a touchdown with his legs; he had a 41-yard scoring run at the beginning of the second half. Langford got an excellent downfield block from receiver Colt Cortex to allow him to get into the end zone.
Mize also had some good plays; he scrambled away from a sack on one occasion and had some nice passes to Jeremiah King and Deliyon Freeman. It was a big night for Freeman; he made plays on both the offensive and defensive sides of the ball.
In the end, the Indians fell 27-12, but the game allowed the players to settle in and the coaches to fine-tune the depth charts and the game plan for Starr's Mill on Saturday.
The Indians plan the final game of the tripleheader in the Coweta-Fayette Classic. They kickoff against Starr's Mill at 7:30 p.m.