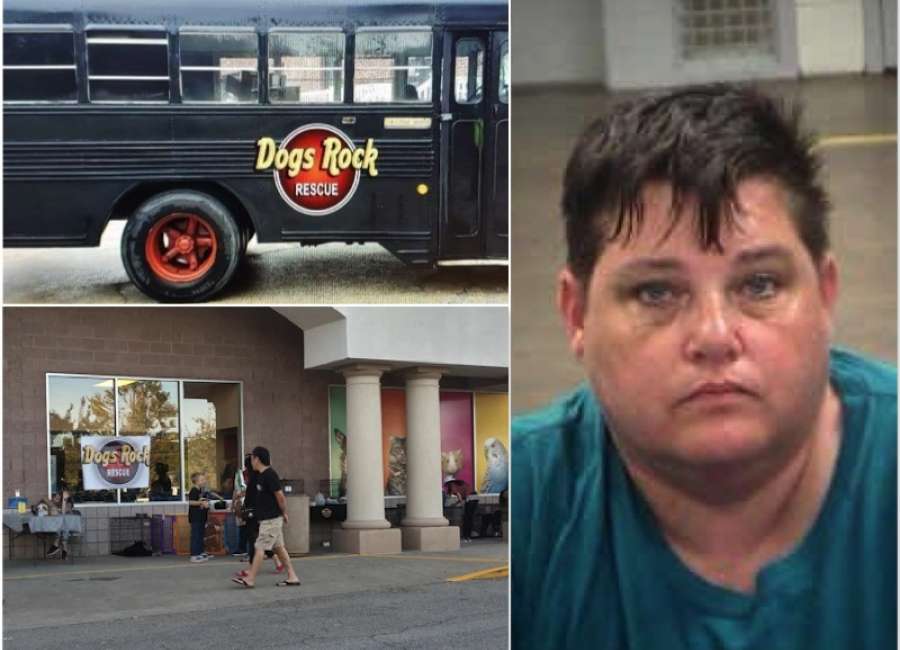 A Heard County animal shelter owner who held pet adoption events in Coweta was arrested this week on charges of animal cruelty after authorities discovered the state of the shelter.

Wendy Brewer, owner of the Dogs Rock animal shelter, was charged with two counts of felony aggravated animal cruelty and two misdemeanor charges of misdemeanor animal cruelty and abandonment after Heard County animal control and code enforcement officials discovered the condition of the facilities at the shelter after returning some dogs to a residence.
"While they were out there, they observed what they said was a vulture that swooped down and grabbed hold of a puppy and tried to take off with it," according to Lt. Dan Boswell of the Heard County Sheriff's Office. "So the animal control officer and code enforcement officer intervened to protect the animal. While they were out there, they saw some conditions that were unfavorable for some animals."
Among some of the finds made by animal control was "a lot of animals" in bad condition, including some with their skeletal muscles and bones showing. Another animal was dead and had been partially consumed by maggots, Boswell said. A search warrant was executed by Heard County Sheriff's deputies around 9 a.m. Thursday, and the county received assistance from agencies across the state, including Coweta, Cherokee, Forsyth, Troup, Carroll and Meriwether counties. The Atlanta Humane Society was also on site to assist.
Boswell said authorities found approximately 200 animals, and veterinarians are examining each animal, documenting their condition as evidence.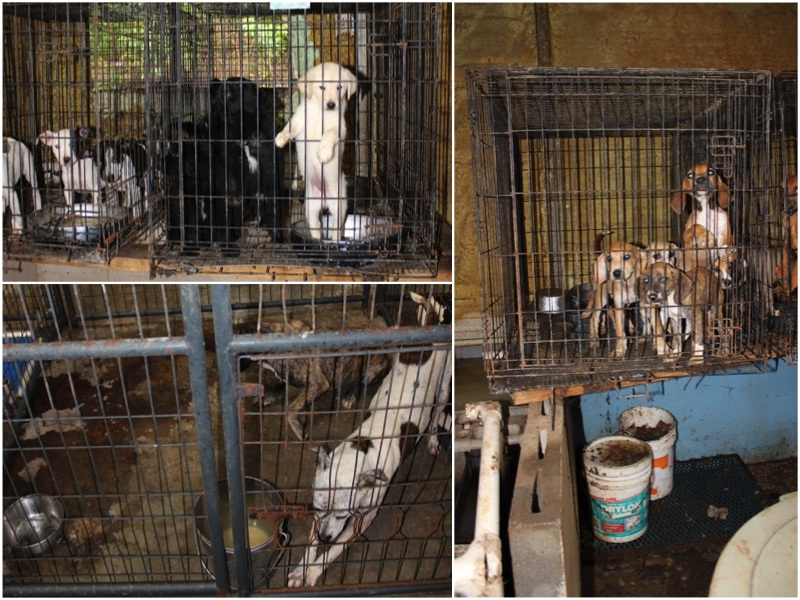 "When this gets done, additional charges will be brought to the owner of this particular business," Boswell said.
The conditions on the property, Boswell said, were horrendous. Dogs were in cages, walking around in their own filth, and many are in bad physical health. Several dogs had been found deceased on the property, including one puppy that had been found in a cage with about seven or eight others. That puppy, Boswell said, had died from parvovirus.
Boswell also said that about 90 dogs were found in a barn that hadn't been taken care of in a "good while."
While some dogs will have to be euthanized, Boswell said there is some good news.
"The good thing is that all these agencies that are helping are helping to find reputable shelters for them to go to," Boswell said. "The vast majority of them are viable, and we're looking for places for them to go. That's our biggest challenge right now."