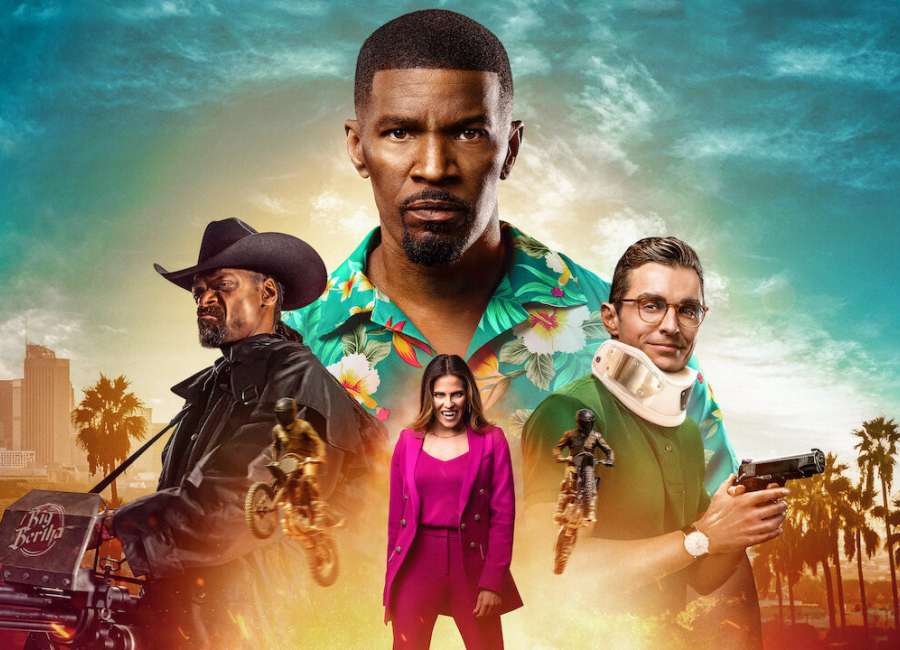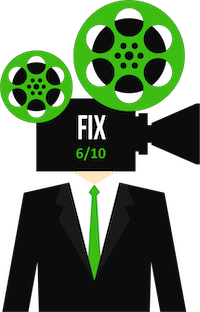 Film Details:
Director: J.J. Perry
Cast: Jamie Foxx, Dave Franco, Natasha Liu Bordizzo, Meagan Good, Karla Souza, Steve Howey, Scott Adkins, Eric Lange, Peter Stormare, and Snoop Dogg
MPAA Rating: R
Running Time: 1 hour 53 minutes
Available on Netflix
Jamie Foxx is always worth watching. And his latest, the mildly entertaining "Day Shift," is a light, innocuous vampire action film that should enchant teen boys and amuse others.
Veteran stunt coordinator J. J. Perry (see the "John Wick" franchise) makes his feature film directing debut with "Day Shift." This stunt-heavy movie wants to entertain with bullets and brawn instead of breaking new ground in the supernatural genre. It sure helps that he's got martial artist and b-movie star Scott Adkins by his side. Adkins' role as one of two vampire-hunting brothers could make a fun spinoff.
In "Day Shift," Foxx plays Bud Jablonski, a frustrated father estranged from his wife Jocelyn (Meagan Good) and his daughter Paige (Sion Broadnax). To prevent them from moving away, Bud has to make money fast. And that means stepping up the number of vamps he takes out.
In this world, vampires live secretly among us. They are a constant danger, and an entire organization, a union of skilled killers, has been established to take the bloody villains out. The standard set up will remind us of "Men in Black."
The union is headed by a Pepto and whiskey swigging chief, Ralph Seeger (Eric Lange). He's a caustic fellow who doesn't like Bud. But since irresistible union member Big John Elliott (Snoop Dogg) vouches for Bud, Ralph gives him another chance among their ranks. Bud's past performance broke all codified union rules.
But as part of Bud's return, Ralph gives him a babysitter who accompanies Bud on his search and destroy missions. The nerdy Seth (a funny Dave Franco) rides along to confirm that Bud follows their ridged code. Of course, rules were meant to be broken.
"Day Shift" is familiar to a fault. We know the score—humans vs. vampires. This awareness allows director Perry to lean into his action background and stage several exciting sequences. He gives Bud a clumsy fighting style that helps sell his abilities but doesn't entirely make him a superhero.
On the other hand, when Adkins and Howey show up, the movie gets a much-needed jolt. Adkins's long filmography of direct-to-streaming low-budget action movies has primed him for something higher profile. And the large-framed Howey is a good wingman. I wanted to see more of these two killing machines.
Snoop Dogg is also entertaining as the sage, older hunter who puts his reputation on the line to help Bud. The emotional connection to his character is lacking, but Perry gets excellent mileage out of Snoop's magnetic qualities. Everyone appears to want to hook up with Big John. And since Big John is just Snoop Dogg in cowboy boots and black Stetson, who wouldn't?
There's nothing earthshattering about "Day Shift." It's another Foxx outing for the streamer that gave us Foxx's minor science fiction entry "Project Power" in 2020. This film is reflective of where the Netflix brand may be going.
Unlike their attempt to expand blockbuster streaming with the $200 million "The Gray Man," "Day Shift" is a cost-effectively produced, easily digestible film that will keep subscribers satisfied but not overly excited about the next one. Of course, if that next film gives up Adkins and Howey slaying fanged blood-suckers, I'll be sure to tune in.