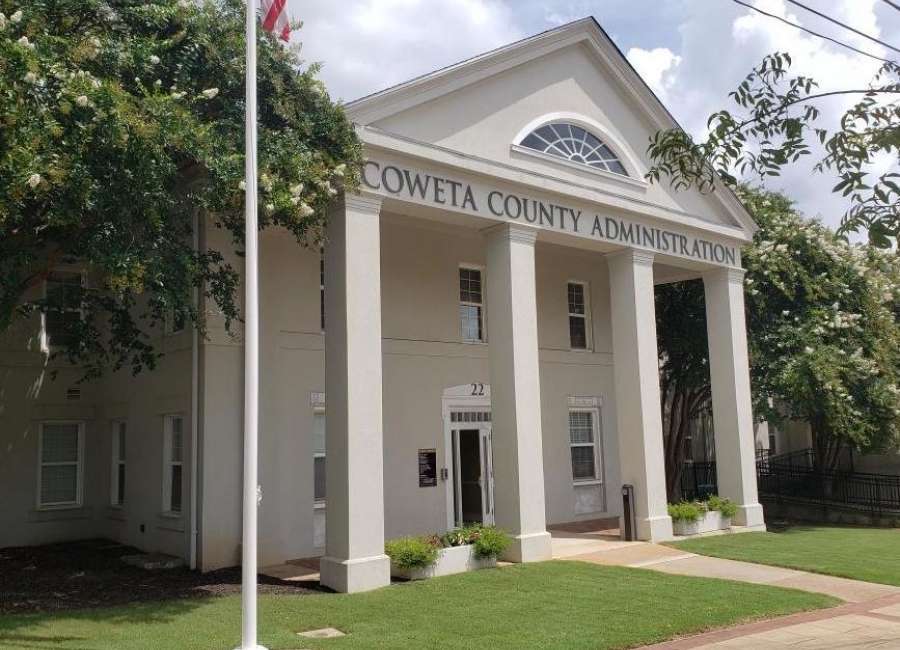 No deal has been made yet concerning the distribution of Local Option Sales Tax revenues in Coweta County.
Coweta County's LOST Committee attempted to negotiate an agreement at their meeting Friday, but no deal was reached. The committee consists of representatives from the county government, as well as the cities of Newnan, Grantville, Senoia, Chattahoochee Hills and others.
A meeting has been scheduled for Wednesday at 1:30 p.m. to continue negotiating the LOST revenues. Typically, the LOST committee meets on Fridays, but representatives from Newnan will not be present as they will be holding a city council retreat in Columbus this Friday.
If an agreement can not be made concerning LOST revenues, the LOST committee will contact a non-binding arbitrator to help resolve the issue.
Little progress appears to have been made since the first meeting, when county officials expressed dissatisfaction over the way LOST revenues were split.
At that first meeting, the cities said they were satisfied with the way the funds were split, but the county wasn't.
County Administrator Michael Fouts said during that meeting that the last time the LOST revenue split was generated, the county lost a bit of revenue. That revenue, instead, went to other cities.
According to documents supplied to meeting attendees by the Coweta County government, the county received as much as 72.74 percent of LOST revenue following negotiations in 2002. That number has dropped over the years as cities gained eligibility for LOST revenue due to changes in services or annexation.
A second offer, according to documents supplied by the city, stated that the county offered a split based entirely on population levels, or halfway on population levels or the total tax digest. The cities balked at this as other criteria were not met.
While officials from Coweta County and Newnan stood at an impasse over how sales tax revenue should be distributed, representatives from other cities sat and watched nervously.
One of those cities was Sharpsburg and its mayor, Blue Cole.
"Don't throw the baby out with the bathwater," Cole said at Friday's meeting. "I know you can work this out. We have valid concerns, and that's great, but if LOST goes away, that's my largest revenue line."
A look at Sharpsburg's budgets from the last five years helps explain Cole's concerns. Sharpsburg's total revenues in the last five years have hovered around $190,000 to $200,000, with local option sales tax revenues coming in between $62,000 to $70,000.
In at least the last five years, local option sales tax revenues have accounted for around one third of Sharpsburg's total revenue, ranging from 32.1 percent in 2017 to 33.7 percent in 2021.
There are eight criteria for distributing sales tax proceeds, including the service delivery responsibilities of each "political subdivisions" to population served by that jurisdiction and served during normal business hours, as well as the resident population; the existing service delivery responsibility of each political subdivision; the effect in change in sales tax distribution on the ability of each political subdivision to meet its short and long-term debt; the point of sale and use that generates tax to be apportioned; existence of intergovernmental agreements involving the political subdivisions; the use of any political subdivision of property taxes and other revenues from taxpayers to subsidize the cost of services provided to other taxpayers; and any coordinated plan of county and municipal service delivery and financing.
"We are continuing discussions with staff and the Board regarding potential distribution options," said Bob Blackburn, chairman of the Coweta County Board of Commissioners. "The current distribution formula has been in place for more than 20 years, so we are trying to develop a more relevant formula based on the current environment. We are hopeful that we can agree on a fair and equitable distribution to benefit the entire community."