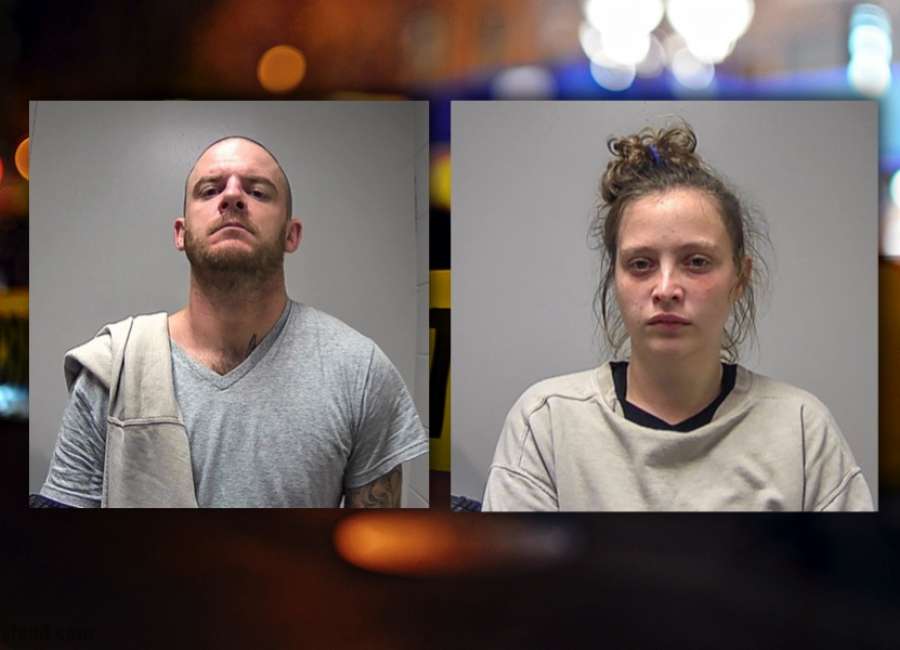 A driver acting suspiciously on Interstate 85 was arrested August 8 on charges of felony methamphetamine trafficking.
The Coweta County Sheriff's Office arrested Jonathan Loftis, 34, of Conyers and Bethany Smith, 23, of Lagrange on the night of August 8 after they were pulled over by a sheriff's deputy.
Loftis and Smith were charged with felony methamphetamine trafficking and misdemeanor marijuana possession, while Loftis was also charged with misdemeanor defective equipment and illegal window tint.
Charges for both Loftis and Smith were later reduced to misdemeanor marijuana and narcotics possession, following a first appearance hearing.

According to the incident report, a deputy observed a Toyota 4-Runner in a lane approaching his car. The deputy reported the "front portion of the vehicle dipped down quickly as if the driver slammed on the brakes so he wouldn't speed past me." The deputy said this caught his attention.
"The vehicle then immediately moved into the far left lane and appeared to be following a dark colored SUV too closely, but I was unable to see clearly since the vehicle was behind me, so I slowed down to observe further," the deputy reported.
In addition, the deputy noticed that the front passenger window had a very dark tint to it, and said he could not see inside the vehicle to ensure the passengers were not using their cell phones and that they were wearing their seatbelt. In addition, the rear taillights were not illuminated, and a brake light was "completely burnt out."
According to the incident report, the deputy said he smelled a strong odor of marijuana inside the vehicle, and asked Loftis, the driver, to step out of the vehicle. Smith and a two-year-old child were then asked to leave the vehicle.
The report states that deputies found an ounce of methamphetamine inside a bag, and a "misdemeanor" amount of marijuana in another bag.
Smith and Loftis were arrested, the child was given to a family member and the vehicle was towed away.