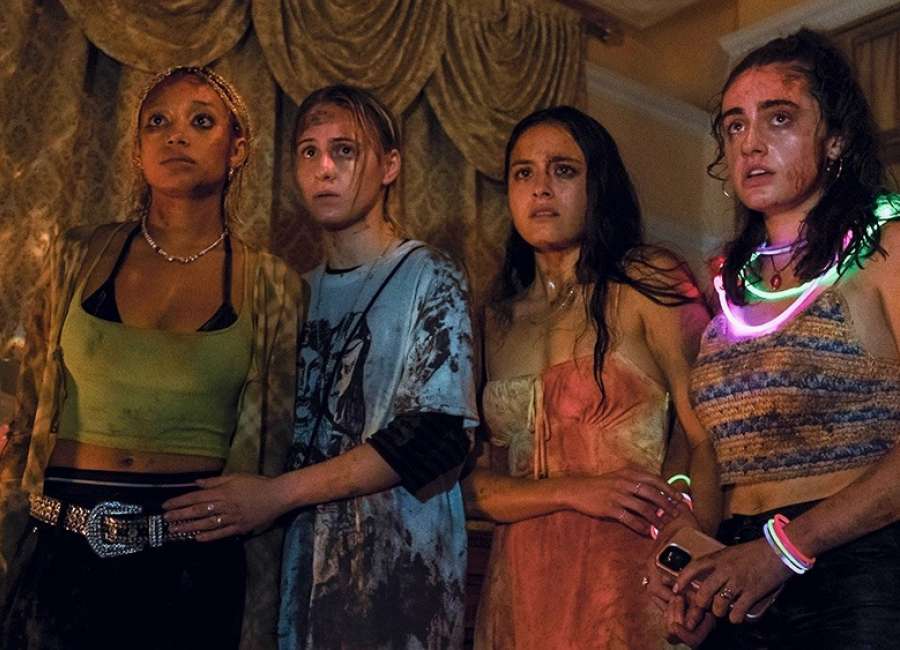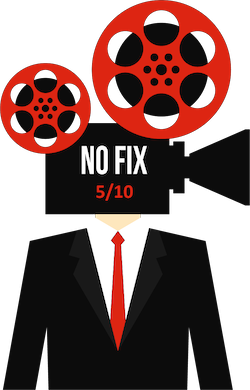 Review By: Jonathan W. Hickman

Film Details:
Director: Halina Rejin
Cast: Amandla Stenberg, Maria Bakalova, Rachel Sennott, Chase Sui Wonders, Pete Davidson, Myha'la Herrold, Lee Pace, and Conner O'Malley
Rated: R
Running Time: 1 hour 35 minutes
Available in wide theatrical release
Things go bloody wrong when a group of vacant hipsters gathers at a family mansion for a hurricane party. They drink and drug heavily until their pettiness boils over into paranoia and gruesome murder.
"Bodies Bodies Bodies" is an intentionally vacuous Gen-Z nightmare adapted from a story by Kristen Roupenian. While knives, hammers, swords, and a gun are in play, the most cutting weaponry are words cast about by the vicious young people whose jealousness runs wild and uncontrolled in a contained environment.
Sophie (Amandla Stenberg) and her new girlfriend Bee ("Borat Subsequent Moviefilm" breakout star Maria Bakalova) arrive at the isolated modern manor to find the liquor flowing and the drugs plentiful. The place is owned by the parents of insecure man-child David (a near tattoo-free Pete Davidson). His docile girlfriend Emma (Chase Sui Wonders) hangs onto him with little intention.
Other partiers include Alice ("Shiva Baby" star Rachel Sennott), who brought an older guy (40-something) named Greg (a chiseled Lee Pace) that she met on Tinder. Rounding off the cheesy gang is lonely only Jordan (Myha'la Herrold), who has a past relationship with Sophie.
As the imbibing reaches a fever pitch, they play a game called Bodies Bodies Bodies. This childish contest has the players drawing slips of paper, one of which contains an "X." If you get the X, you're the killer, and when the lights go out, you do what killers do. Of course, it's supposed to be all make-believe, but someone decides to play by their own rules.
"Bodies Bodies Bodies" starts as a who done it without anyone actually dying and quickly devolves into madness as the partygoers drop one by one. This Agatha Christie-inspired yarn provokes several nagging questions. Is one of them a murderer? Are all of them killers?
Some quick-witted dialogue and pretty bodies make this one almost bearable. Still, when the power is cut, and everything goes black, the narrative quickly becomes a chaotic, incomprehensible, and ugly mess. Even at one hour thirty-five minutes, "Bodies Bodies Bodies" is repetitive and grated on my nerves. What's worse is that the simplistic, straightforward storyline can't seem to maintain the tension required to make the slasher/horror elements work.
In a somewhat clever sleight of hand, the script from Sarah DeLappe (her first produced screenplay) does keep us guessing. But the murky cinematography by Jasper Wolf (see 2019's "Monos") introduces visual confusion that betrays DeLappe's intentions. By the time the mystery is sorted out, you'll probably utter an audible groan.
The performances are precisely right for the material. Davidson appears shirtless in a pool scene with nary a tattoo on his torso. This clean look is remarkable because he's shot underwater, so, hats off to the makeup crew. And to be fair to Wolf, these shots are particularly artful.
But the visual scope adopted for the frenetic action sequences is maddening. Lit by moonlight and cellphones, we see the crazed dash of the survivors in indistinct closeups. The handheld camerawork isn't as nauseating as "The Blair Witch Project," but it evoked a similar vibe when such a thing added little to the narrative.
The Gen-Z crowd might embrace "Bodies Bodies Bodies." At the same time, the rest of us are either not hip enough to get all the pop culture references, or the jokes and intonations are truly too inside baseball to be broadly appealing. If you want edgy, relevant horror, I suggest checking out Ti West's throwback but current, horror entry "X," released earlier this year.