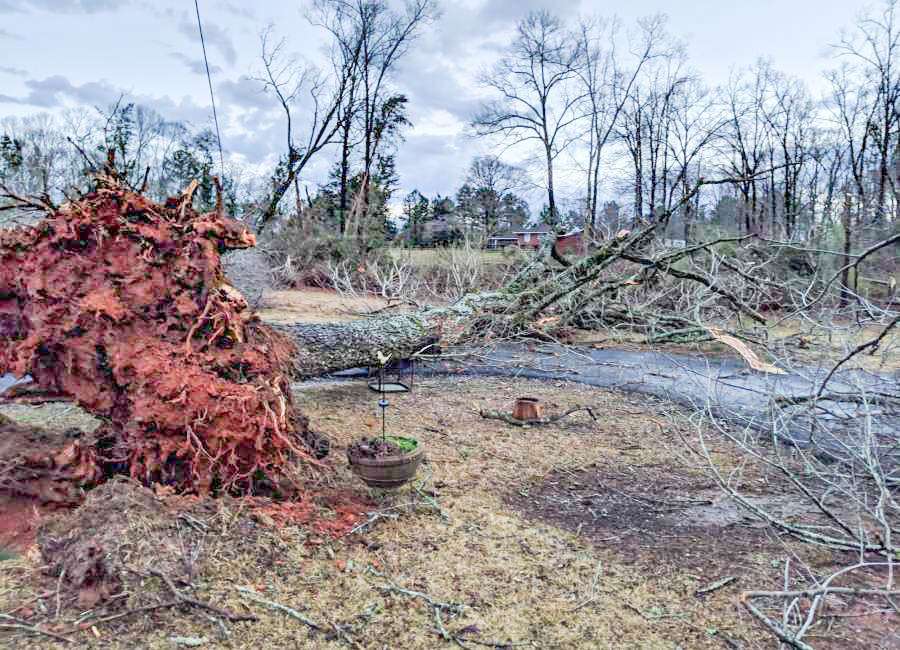 On Aug. 1, the City of Newnan will release an application for a service program to clear and haul off downed vegetative debris, along with dead or damaged trees as a result of the March 2021 tornado event.
The application will be available on their website, www.cityofnewnan.org , or at City Hall, located at 25 LaGrange St.
On July 12, 2022 the Newnan City Council obligated $1 million of the City's government services standard allowance funds received under the American Rescue Plan Act which will provide the City an opportunity to leverage federal funds to respond to the needs of property owners. Applications for funding will be accepted for a period of 120 days, ending on Nov. 26, 2022.
ARPA has provided the City with the resources necessary to advance the community in this post-COVID and post-tornado environment. ARPA contains a category specifically designed to allow local governments to provide services to residents in a broad array through the revenue replacement government services standard allowance of $10 million.
Property owners within the path of the tornado continue to experience an increased impact from the pandemic as goods and services remain scarcer than in pre-pandemic times. In addition, the areas primarily impacted are included in the Census Bureau Qualified Census Tracts.
QCT's are areas in which at least 50 percent of households have an income less than 60 percent of the Area Median Gross Income; ARPA has determined that households in these areas are presumed eligible for services and programs.
For questions, contact ARPA Special Projects Manager, Andrew Moody.