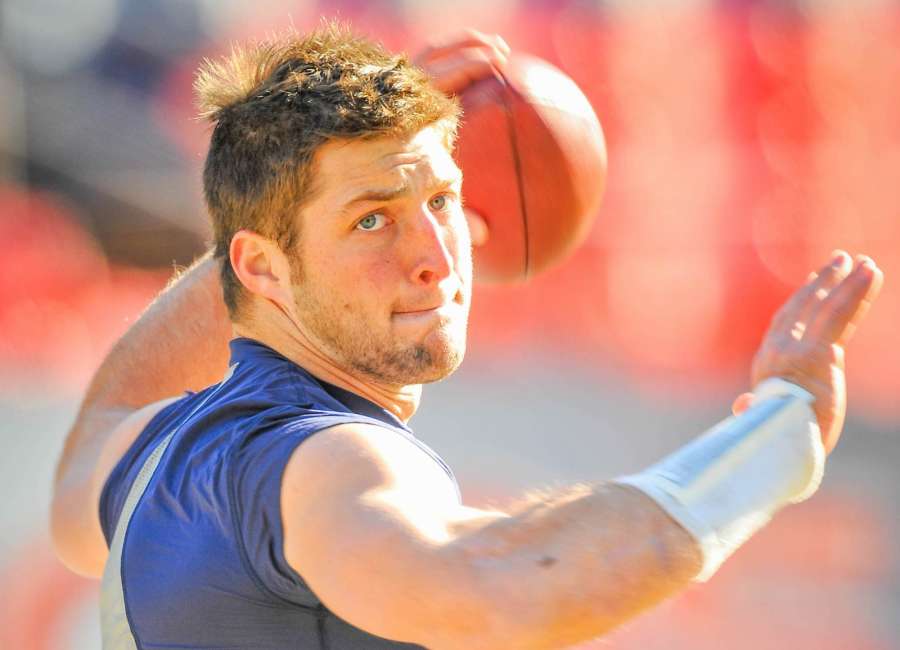 By Richard Proctor
For football down South, the 2000s saw the rise of the SEC in national power.
Certainly, Texas' victory over USC for the National Championship was inspiring as Vince Young willed his Longhorns to victory, but a change in Gainesville Florida ushered in a change in power for a time.
After the Spurrier years former Gator player Ron Zook took over and Florida promptly began to lose football games. During Zook's tenure, the Gators went 23-15. Not a terrible record but not up to the standards of what the Gator faithful had grown accustomed to. Zook was let go with one game to go in 2004 and Florida went looking for a coach.
Urban Meyer first cut his teeth as a head coach at Bowling Green where he brought in a different style of offense that was wide open with read option. The read option was a play where the ball was snapped to the quarterback in shotgun formation, and then he would put the ball in the running back's hands and read what the defensive tackle would do. If the defensive tackle reacted toward the running back, the quarterback would pull the ball and either run or pass out to the flat to a waiting receiver. It was a new way of running the triple option.
Meyer had gone 17-6 at Bowling Green and then moved onto Utah where he had a two-year record of 22-2 including a 12-0 record in 2004 and a win over Pittsburg in the Fiesta Bowl. Florida interviewed him and liked what he had to say, so he became the head coach in 2005.
In 2005, the Gators went 9-3 and began to show that they were going to be a force in all College football. In 2006, going 13-1 and winning the BCS, Florida brought home a National Championship as Urban Meyer was running roughshod through the SEC. But in 2006, a freshman playing backup quarterback by the name of Tim Tebow began to show what he could do on the football field.
Tebow out of high school was a highly sought-after quarterback with a great ability to run the football and pretty good passing skills. He was named the top player in Florida, and Urban Meyer saw him as a perfect fit for his spread option offense. In 2006 he played backup but was heavily utilized in goal line situations.
In 2007 he was named the starter and with his 6-foot-3 and 245-pound frame he was a load for opposing defenses. Florida would have a 9-4 record that year but Tebow had left a mark by passing for 3,286 yards and rushing for 895 yards. In fact, the value of Tebow was such that he won the Heisman Trophy for that 2007 season.
2008 for Florida and Tim Tebow was the year that the young man not only took his team to a National Championship but showed the nation the character and desire he had. On Sept. 27, the Gators lost to Ole Miss 31-30 in a game that on paper should not have ended with that result. After the game, Tebow went on national TV and expressed in a passionate speech what he was going to do.
The Promise Speech:
"I just want to say one thing to the fans and everybody in Gator Nation. I'm sorry. Extremely sorry. We were hoping for an undefeated season. That was my goal. It's something Florida's never done here. But I promise you one thing: a lot of good will come out of this.
You have never seen any player in the entire country play as hard as I will play the rest of this season, and you'll never see someone push the rest of the team as hard as I will push everybody the rest of this season. You'll never see a team play harder than we will the rest of the season. God bless."
Florida would go on to beat No. 1 ranked Alabama in the SEC Championship and would then beat Oklahoma in the BCS Championship game and earn another National Championship.
2009 would see Florida return to the SEC Championship game but this time lose to Alabama who was now flexing their muscles behind a new head coach, Nick Saban. Florida would finish 13-1 and Tebow would end his college career breaking numerous Florida records as well as a three-season record of 35-6. He would go on to play pro football for the Denver Broncos and take them to the playoffs in his first season.
After that first season, his career was never the same as the pro game was not ready for a running quarterback that played with the style of Tim Tebow.
Richard Proctor, born in Newnan, recently moved back from Denver, Colorado, and is an avid college football fan as well as a published author. He is the son of Dr. Ernest Proctor PAPP Clinic.