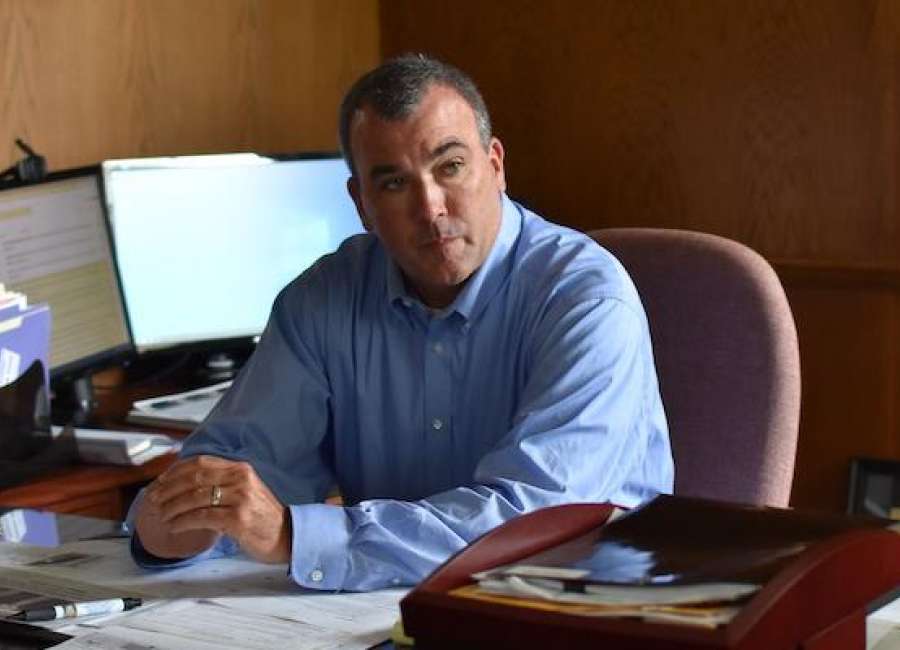 The Coweta County Board of Education voted at Tuesday's meeting to extend Superintendent Evan Horton's four-year contract as CCSS Superintendent.

The board retired Dr. Horton's original contract, approved in March of 2020, and approved a new four-year contract in a 6-0 vote, with board member Amy Dees absent from the meeting.
Horton was approved by the board as Superintendent of the Coweta County School System in May of 2020. His new contract is for a four-year term that begins this month and goes through July 2026, with an annual base salary of $250,000 plus monthly expenses and benefits.
During Tuesday's vote, Chairman Beth Barnett said Horton has provided exemplary service as superintendent through difficult times for the school system and the community as a whole.
"He has proven himself a steady leader," Barnett said.
Barnett said Horton began his superintendency at a lower rate of pay than the previous superintendent. Since that time – in addition to experience within his duties – Horton has earned his doctorate, led the school system through COVID-19 and reopened all schools to in-person instruction in September of 2020), led an exemplary accreditation review of the system, and led an effective system response after the March 2021 tornado.
"He has opened (Blake Bass) Middle School and spent countless hours with insurance representatives and other entities in making determinations regarding the Newnan High School rebuild," Barnett said. "Furthermore, he has navigated the system during its most trying times of national, state and local political turmoil. Dr. Horton has been accessible and responsive to parents, other Coweta citizens and system employees throughout his tenure."
Coweta County, with its 23,000-student enrollment and more than 3,000 employees, is the 18th largest school system in Georgia. Based on 2021 state data, Horton's new base pay would rank him as roughly 19th among Georgia's 181 school superintendents, up from roughly 43rd in the state previously. The move brings Horton's salary to par with the superintendent of nearby Fayette County Schools and in line with other metro-Atlanta school systems.
"I appreciate the board's confidence in me," Horton said. "I am grateful for the opportunity to continue to lead the system for the next four years, and I am most thankful for our system employees and for all that they do for our students and our community every day."