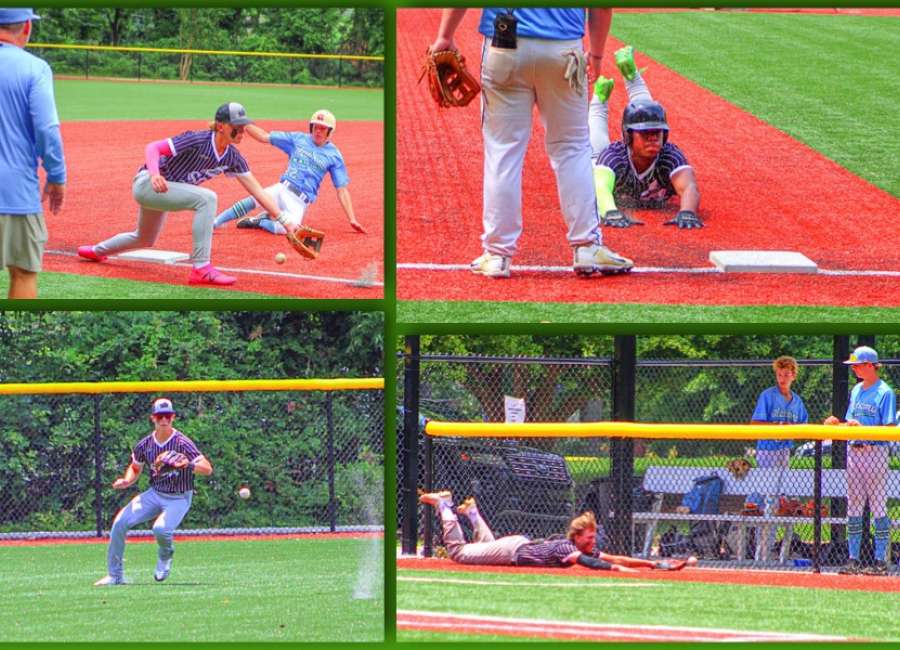 BY JOHN CAESAR
For over 40 years, baseball has played a huge part in Rodney Dickinson's life.
He started young and continued to improve before playing for Auburn. In 1994 he transferred to Georgia State and was successful enough to get drafted into the Braves and eventually the Red Sox.
After eight years of professional baseball, he retired the jersey and started working at Home plate Baseball in Fayette County before starting Sox Baseball as a means to escape the corporate side of baseball and to have a more personal touch with his players.
Dickinson has coached the Sox for six years now. In those six years, he's worked hard to improve players as individuals and team members.
Dickinson's team is composed of kids other coaches or baseball corporations may not give a fair chance. While they have practice sessions, Dickinson encourages his team to practice independently to improve further.
"We practice, and we play a lot during the summer," Dickinson said. "We'll play 40 games and, you know, seven weeks and a whole lot of practice. You know they must find a way to get in the weight room or you know, do the arm care program. They got to find a way to get on their own sometimes on off days."
Something Dickinson believes his team always needs to work on is self-improvement. He wants his players to develop physically and emotionally as they grow both in the real world and in the game of baseball itself, even if that means failing now and then.
"Baseball is a game of failure," he said. "You know, they say, if you succeed 3 out of 10 times, you're going to be in the Hall of Fame if you're playing the big leagues."
He stresses that understanding failure is just as important as understanding what it takes to win, especially if you wish to make it into college baseball.
"To be a Power Five, Division One guy, you better be a dude because not many freshmen can go in and compete for playing time at a division one school, much less a Power Five school," he said. "It's a job, and if you don't enjoy it now, it's going to be very difficult for you not only in college baseball but in life."
Dickinson advises players to partake in junior college, especially older players who are new to developing themselves in baseball.
"A lot of people look down on it, but at the end of the day, it is a lot more economical for parents because college is costly," he said.
"The baseball scholarship money is not what people think it is. It's not like basketball and football. If you go to college on a baseball scholarship, you might get 35-45 percent, whereas if you go football and basketball, you're getting a full scholarship."
Dickinson takes pride in his players and cares for them a great deal. As a coach, one of his primary goals is to help every player make it to the college level as best they can.
While baseball can be a very competitive field, Dickinson has high confidence that his team can compete with the best.
Photos by Kristy Rodgers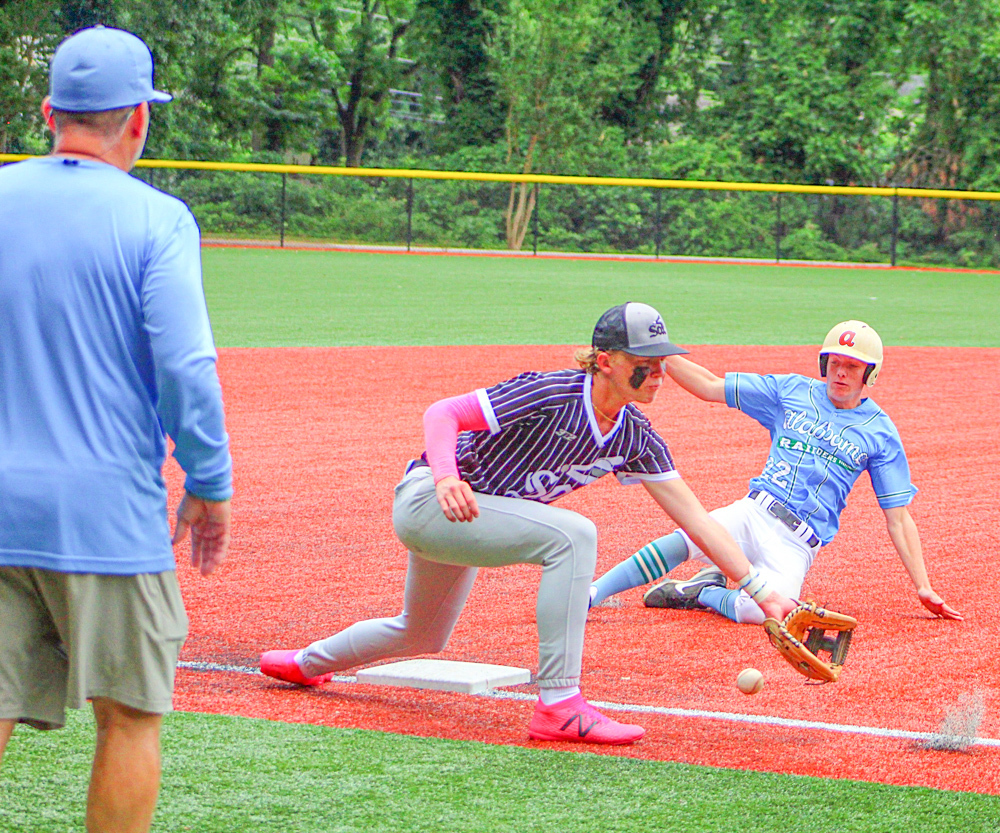 Southside Sox third baseman Heath Henley takes a throw at third at Newnan's Pickett Field last Sunday.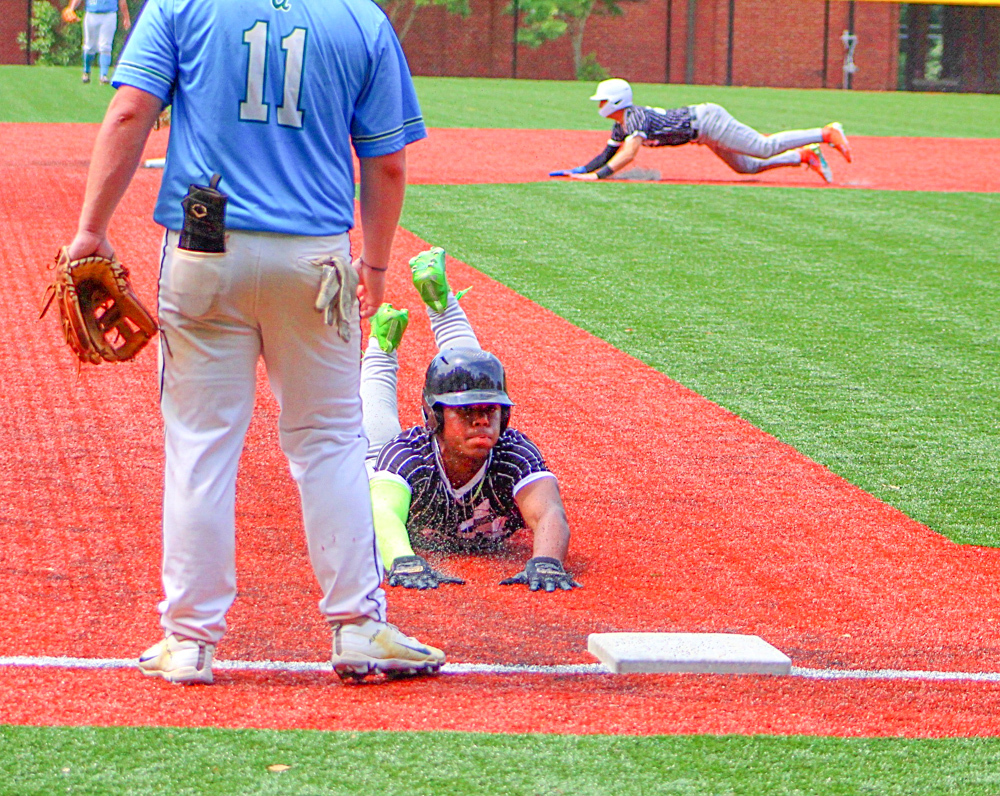 Duce Wyche slides headfirst into third for the Sox.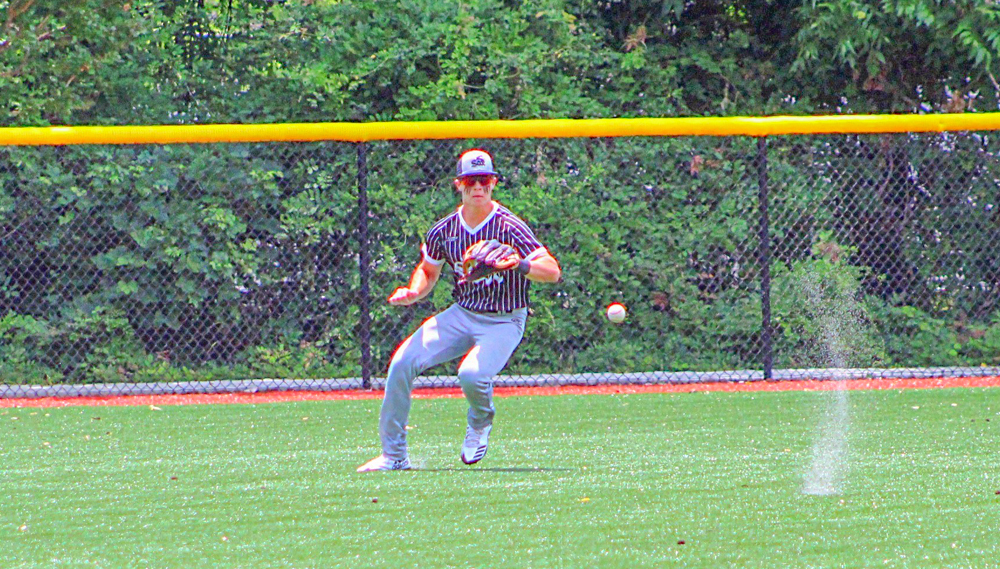 Newnan's Brady Bowman fields a ball in centerfield.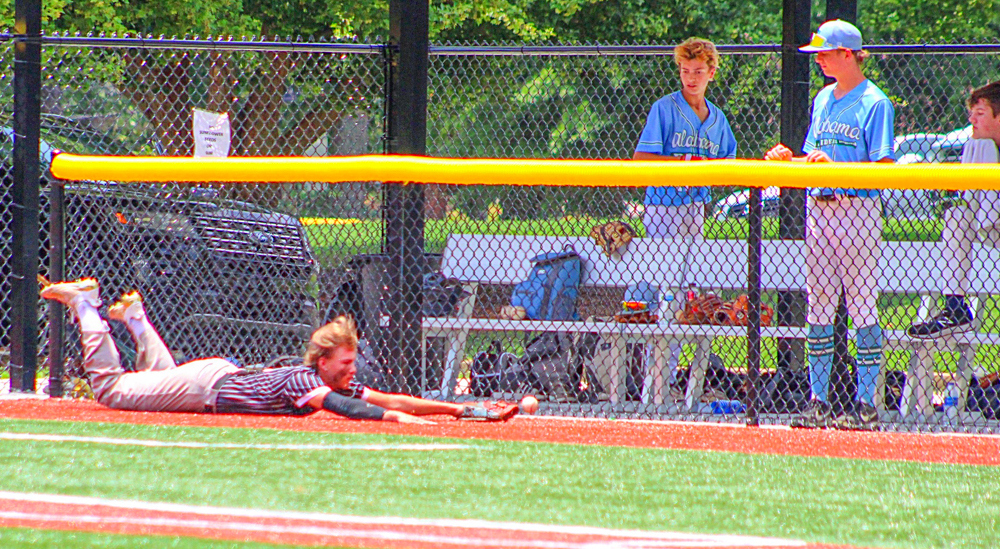 Heath Henley goes all out for a foul ball.