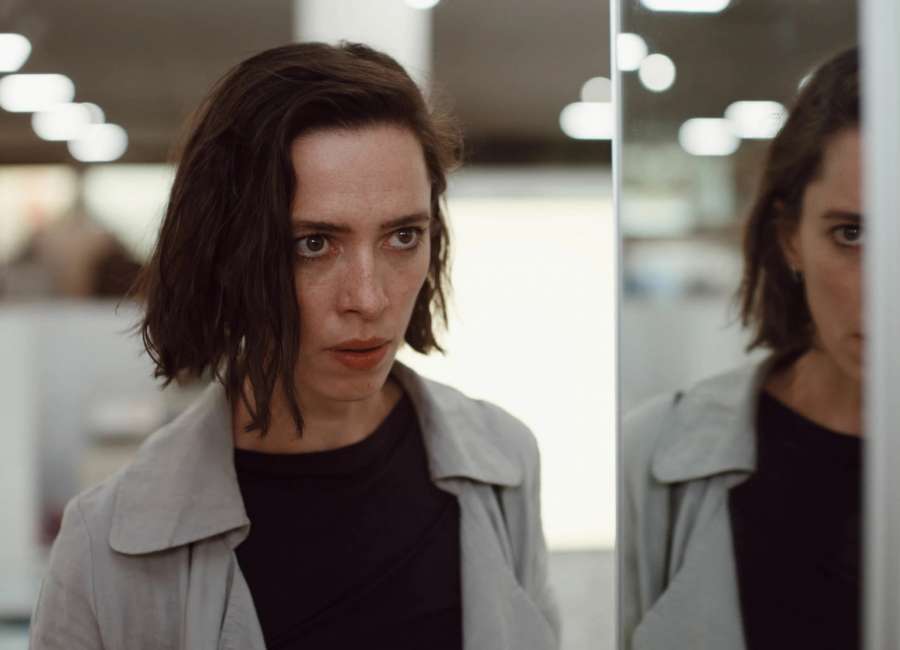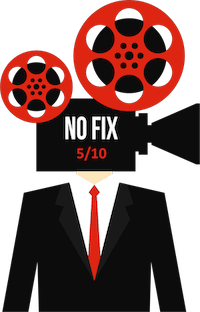 Review By: Jonathan W. Hickman

Film Details:
Director: Andrew Semans
Cast Rebecca Hall, Tim Roth, Grace Kaufman, and Michael Esper
Running Time: 1 hour 43 minutes
Available in limited theatrical release
When ghosts from the past vividly return, Margaret's ordered existence turns topsy turvy. For her sake, for her daughter's sake, she has to keep it together.
The unnerving slide into a mental breakdown has rarely been as frustratingly captured as in writer/director Andrew Semans' sophomore feature "Resurrection." The movie is pitched as an arty crime thriller with horror elements, but it's a dour psychological drama at its core.
"Resurrection" strikes the same disturbing and morbid tone that director Samantha Aldana achieved in her moody indie horror entry "Shapeless," released earlier this year. If you liked that one that leaned more heavily on body dysmorphia aspects, you'd respond to the uncomfortable narrative that Semans spins here. Both films target a narrow audience.
In "Resurrection," talented actress (and director) Rebecca Hall plays the driven Margaret, a single mother obsessed with control and order. When timid intern Gwyn (Angela Wong Carbone), for example, shares a bad experience she's been having with a man, Margaret gives her some blunt, not-safe-for-work, four-letter-word advice. Clearly, Margaret has deep-seated relationship baggage.
Margaret is tough as nails and determined to soon get her daughter Abbie (Grace Kaufman) off to a good college. And the sheltered teen Abbie adores her mother. But when a man from Margaret's past returns to stalk her, Abbie notices changes in her mother's behavior that she cannot ignore.
The man, David (Tim Roth), had a brief relationship with Margaret when she was in her late teens. Because David was some kind of scientist or intellectual, like her parents, this older, strong-willed man made an immediate indelible impression on the young Margaret. This infatuation grew until the two became romantically involved. And the poisonous pairing didn't end well.
Years later, still haunted by guilt and fueled by anger, Margaret finds herself negatively affected by David's mere presence. When she notices him across a crowded room, all those suffocating feelings she's suppressed come flooding back to her. Instinctively, she flees the location back to Abbie, who is understandably freaked out by her mother's bizarre actions.
Rather than seeking professional help or therapy, Margaret decides to confront this man, this tormenter from her past, and remove him as an obstacle in her life. After all, in the 20 years or so since they've been together, she's grown up and is now in control of her life. But is she really in control?
The concepts of control and manipulation and the lingering effects of trauma are the thematic touchstones of "Resurrection." Of course, the overbearing nature of an older intellectual male on an impressionable young woman espouses these themes well. But the horror elements meant to visually reinforce Margaret's thoughts undermine what should be more straightforward handling of the material.
We've seen countless revenge fantasies over the years. One of the most memorable films of this subgenre is Michael Winner's "Death Wish," in which a mourning Charles Bronson addressed his feelings by becoming a gun-toting vigilante.
Director Abel Ferrara covered similar territory in his surprisingly potent "Ms. 45," starring the late Zoë Lund as a mild-mannered young woman who takes on her rapists with a .45 caliber pistol. The more arthouse, less exploitative side of these types of movies was manifested in director Faith Akin's well-made "In the Fade," in which actress Diane Kruger transforms her body and upends her life to pursue the murderers of her husband and son.
Violence, threats of violence, and guns are common in these movies, and in "Resurrection," a weapon is given a place in the story. But where other films managed somewhat to find a balance between the brutality and the emotional journey, "Resurrection" introduces strangeness between Margaret and David that's left so oddly ambiguous that it won't likely satisfy most viewers.
Saying that the fantastical horror elements are there to reinforce the metaphor isn't enough. The lack of concrete answers causes the film to fall out of focus. This ambiguity will lead viewers to come up with their explanations of "Resurrection's" weird conclusion. And for some audiences, this movie's dramatic challenge will be rewarding.
I acknowledge that writer/director Semans is attempting something unique within the revenge movie canon, but I couldn't embrace his morose and uncertain approach. And as good as Hall and Roth are (as we would expect them to be), the film's closing act forces these two excellent actors into some outlandishly uncompromising positions.
On the stage, David and Margaret's wild conversations might prove provocative, but the camera's intimacy exposes a darkly comedic mood that could not be intended.
"Resurrection" surveys the problematic dark side of unchained empowerment and the impossibility of total control. And to that extent, it succeeds in making the point that those who naively think they can leave past indiscretions behind are sorely mistaken. If only that important message were more comprehensively realized, the movie would have had a more significant impact.