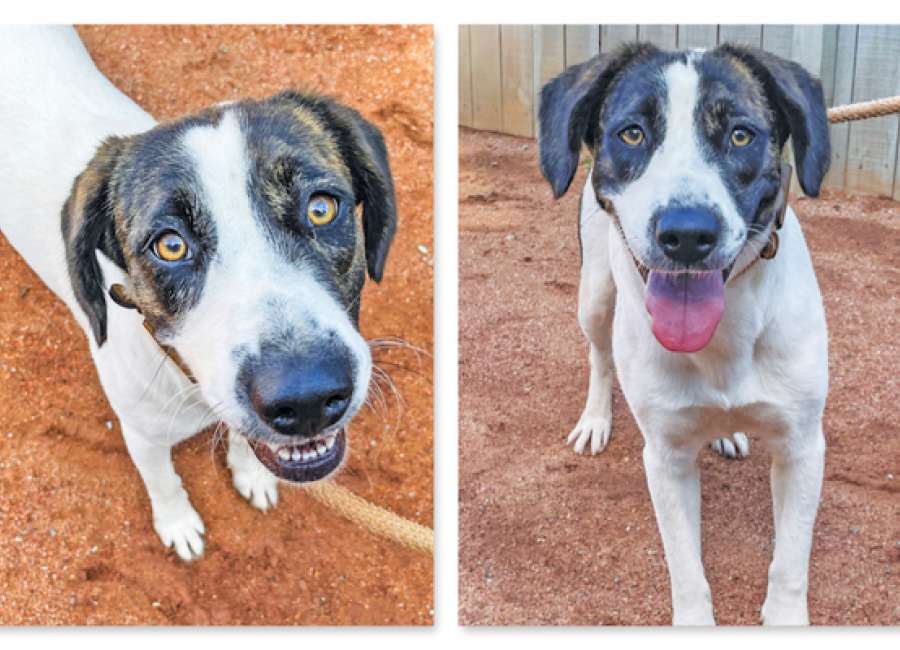 Mabel is a healthy white and brown brindle who is listed as a Labrador retriever/smooth collie mix. She is about 5 years old and weighs approximately 43 pounds.

Mabel is extremely sweet but very shy and timid around new people. However, she absolutely loves to be around other dogs, and Coweta County Animal Services shelter handlers are working to help her become more comfortable around people.
She has been at the shelter since the end of May, when she was picked up as a stray on Wagon Wheel Trail. You can ask to meet Mabel, Kennel A11, at Coweta County Animal Services.