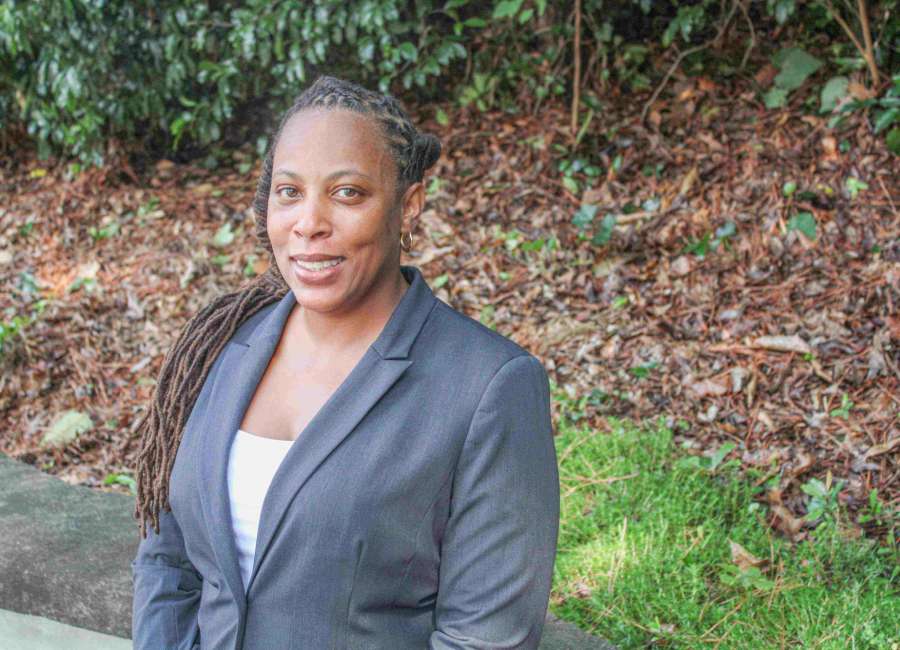 By Laura Camper / laura@newnan.com
The local Boys and Girls Clubs will soon have new leadership as the executive director moves on to a new position in the larger organization.
Lauren Odom, who has helmed the Coweta-Newnan clubs as executive director since 2015, will become the director of Institutional Giving in the Resource Development Department of the Boys and Girls Clubs of Metro Atlanta.
Odom, 40, is excited at the opportunity, she said.
"I will be moving from day-to-day club operations," she said, "to the resource development side, bringing in money to serve these kids."
She stressed that this is not "goodbye" but "see you later." She will continue working with local partners and furthering the mission of the local clubs along with many others in her new role, Odom said.
"I'll still be around," she said.
Odom will be missed, said Bob Coggin, a Board of Directors member for the local clubs.
One of her strengths, he said, is her ability to find programs that are beneficial to the children. Odom started the Youth of the Month program, for instance.
"The Youth of the Year would represent the Coweta-Newnan club at the statewide competition," Bob Coggin said. "We had one win the state Youth of the Year (a few years ago)."
He also praised the oratory program, which taught students public speaking and helped build up their confidence in presenting before others.
Odom first arrived in Newnan in 2007, newly hired as program director. She had worked two years in Virginia when she applied for a job with the organization in Atlanta. She didn't get that job, but she was snapped up by the Newnan club. She worked as program director for three years before moving to Dekalb in 2010 to become executive director at that program.
In 2015, she accepted the job as executive director in Newnan and was glad to return.
"Newnan has always felt like home," Odom said.
But it was also a great opportunity; she knew she would be working with a great board, great community partners and that a second location would soon open in Newnan.
Bob Coggin said that Odom was instrumental in getting the Howard Warner club opened.
The new club gave children in that area of the community access to the program who might have been hindered from joining the other club by a lack of transportation, he said.
Odom played a major role in getting the new club organized, getting it approved by Boys and Girls Clubs of Metro Atlanta and raising the money needed to open it, Bob Coggin said.
Board member Jeff Coggin said that Odom helped elevate the clubs with her presence in the community.
"She had great presence, a great profile with the community," Jeff Coggin said. "She was great at communicating the challenges and successes of the clubs."
She was always a great partner in fundraising for the clubs, he said. She was just as comfortable working with the children as she was with the adults, and was able to instill the community with confidence in the organization, Jeff Coggin said.
Odom's passion for children was evident when she said her return to Newnan was also a chance to see the mission of the clubs come to fruition.
"I was able to connect with former club kids," Odom said.
She watched as three former club kids worked part time with the clubs while they continued their educations and then became full-time staff members of Boys and Girls Clubs of Metro Atlanta, she said.
"The mission of the organization was completed when they all got offered full-time positions," Odom said.
She counts those as some of her proudest moments with the clubs, Odom said. Some people may think once the kids graduate from high school, they are finished with the program, Odom said. But she was glad to be able to build these lasting relationships and help usher the kids into their adult roles.
"I was part of their success," she said.
In fact, working with the high school seniors is one of her favorite parts of the job, she said, adding "even though it stresses me out."
They're typical teenagers. They don't listen. They procrastinate. But it's rewarding to see everything come together — the students get those scholarships and are ready to move on to the next phase of their lives, Odom said.
Bob Coggin said he is not involved in the current interviews for a new director, but he would like to see someone who can work closely with the children to determine what their needs are and communicate those needs to the board members. He also hopes the new director will be able to work well with the parents and entice them to get involved with the clubs.
Incidentally, he said these are all skills that Odom brought to the table.
Odom will continue her role as executive director until a new person is hired to take her place, she said.
"We don't want there to be a gap in the leadership transition," Odom said.
And on that note, she said that the program is currently enrolling students ages 6-18, for the after school program. Call 678-423-0309 for information.