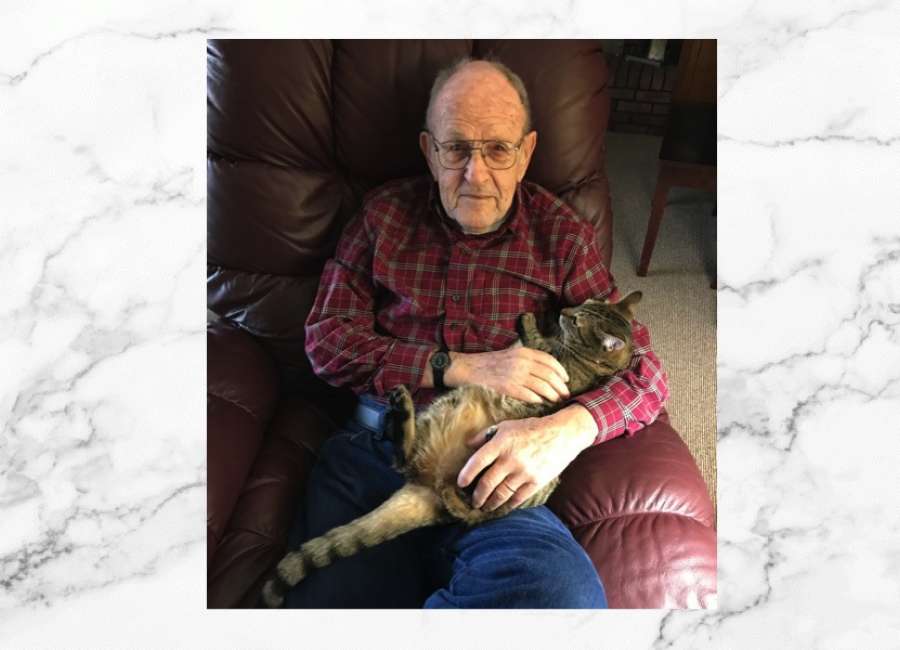 John D'Arle Rhea, 85, of Newnan passed away Thursday, July 28, 2022, at Sacred Journey Hospice in Newnan.
He was born August 15, 1936, in Armstrong County, PA to the late Robert D. Rhea & Mollie Dimit Rhea.
John was raised on a farm in Western Pennsylvania. During his childhood, he developed a love for all creatures great and small including a pet flying squirrel. John's teachers recognized his many talents and encouraged him to get out and see the world. John did just that.
While serving our country in the Army he met his wife Betty in church. They were married 60 years. He traveled the world working as an international sales manager for General Electric and Yokogawa Corporation. John had a very adventurous spirit and never met a stranger, making friends everywhere he went.
He spent many years as a scoutmaster, had a passion for photography, and camping, and was an avid reader. His love of nature was demonstrated through his ability to identify butterflies, snakes and plants. John was always a problem solver, never spending a penny on something he could fix himself. But by far his biggest passion was his family. In later years he spent time with his grandchildren going on one
adventure after another.
John was a longtime, active member of Cornerstone United Methodist Church in Newnan.
The memorial service is 6 p.m. Tuesday, August 2, 2022, at Cornerstone United Methodist Church with Rev. Joe Watson & Dr. Brian Germano officiating. The family will greet friends at the church on Tuesday from 4 to 6 p.m. There will be a private interment at Oak Hill Cemetery. In lieu of flowers, memorial contributions may be made to Cornerstone United Methodist Church, 2956 Sharpsburg McCollum Rd, Newnan, GA 30265.
Survivors include wife, Betty Monk Rhea; daughters, Debbie (Rick) Watton, Bobbi (Charles) Deling, Christy (Brian) Epperson; grandchildren, Kelly Watton, Kyle Watton, Dylan Lannen, Austin (Kelly) Lannen, and Autumn (Anthony) Brady; great-grandchildren, Mason, Willow, Leigha, Clover; nephew, Paul Hetrick; and his beloved cat, Minnie.
Condolences may be expressed online at www.mckoon.com
McKoon Funeral Home & Crematory (770) 253-4580