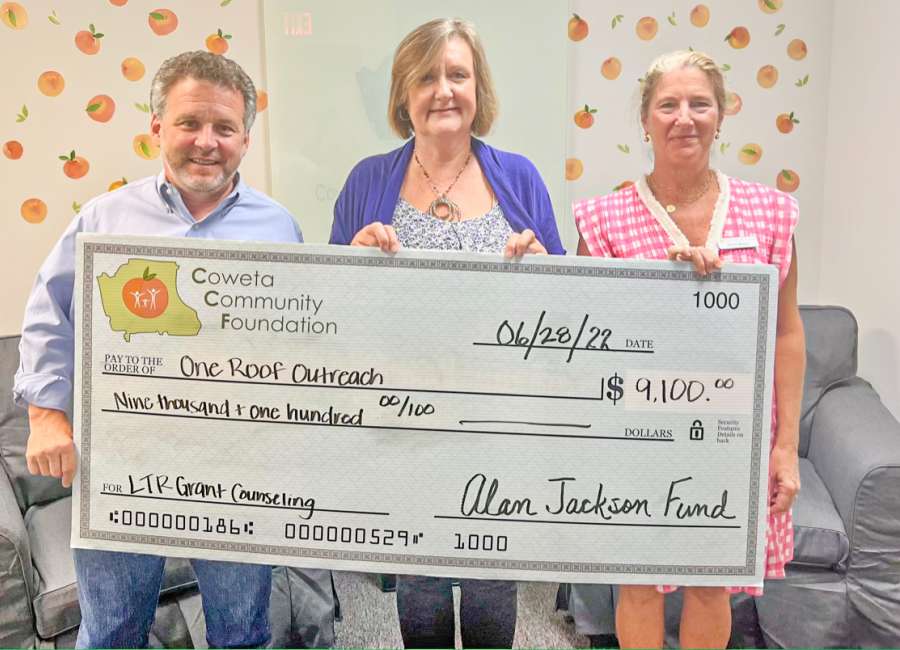 Disaster relief funds donated to the Coweta Community Foundation following last year's tornado continue to have an impact locally.

Proceeds from Alan Jackson's "Where I Come From" Tornado Relief Concert fund were recently awarded in the form of Long-Term Recovery Grants to the Newnan Housing Authority and One Roof Ecumenical Alliance Outreach.
The Newnan Housing Authority received $25,000, which will help pay expenses associated with the movie trailers that were moved onto NHA property to house displaced residents in the wake of the tornado.
One Roof received $9,100, which will be used to provide counseling to those affected by the tornado.
"We are happy to fulfill another directed grant from the Alan Jackson Team," said CCF Executive Director Kristin Webb. "Both the Housing Authority and One Roof have stepped up to serve many local residents who were affected by the tornado, and the needs continue."
Since the tornado, more than $1 million, directly impacting more than 1,500 individuals, has been awarded by CCF in grants to organizations and schools, individual grants, donor-advised funds and case management.
The Coweta Community Foundation's mission is to enhance the community's quality of life by encouraging philanthropic interaction to provide a catalyst to help focus local philanthropy on the community's ever-changing needs. As a foundation, it manages individual gifts and bequests that enhance and support the quality of life in Coweta County.
For more information, please visit cowetafoundation.org.