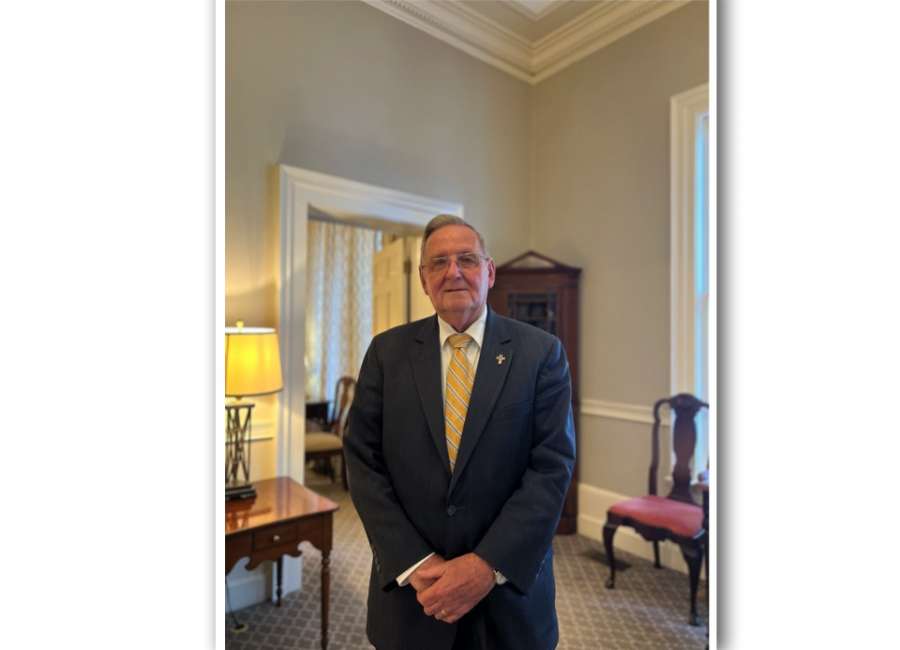 Newnan native Joe W. Strickland loves his hometown and he has seen Coweta grow from a small town to a growing, developed city, often sharing his memories in The "Remembering When," column in the weekend edition of the Newnan Times-Herald.
Growing up
Strickland was born February 8, 1941. He said as a child, he and his parents, Earl and Sara Strickland, along with his sister Earline, lived on Greenville Street until his family purchased a cattle farm off of Lower Fayetteville Road. He and his sister attended Atkinson Elementary School. He said worked on his parents farm.
"Growing up on the farm, I learned to drive by driving my father's WWII jeep, and I learned to drive that jeep in the pasture," Strickland said. "He told me to learn to drive, but don't hit my cows."
Strickland said Lower Fayetteville Road has not always been busy and lined with houses and businesses. He still lives in the area today.
"Back then in the 50s, Lower Fayetteville hardly had any traffic at all," he said. "It was all country out here with peach orchards and farms. I enjoyed fishing and I had a horse that I enjoyed riding. I also enjoyed my dogs."
Strickland said a typical weekend in Newnan in the 1950s consisted of picnics, a trip to Tanner Beach in Carrollton or a trip to the beach at Callaway Gardens.
"We would also ride to Pine Mountain," Strickland said. "During the summer, we'd make homemade ice cream. Families would come together for a good visit on Sunday afternoon. If you had a date, you'd end up at the drive-in movie theater on Highway 29. We'd go swimming. We had lots of fun during the summer time."
Strickland and his sister both graduated from Newnan High School. He graduated with the class of 1960. The both worked in their parent's grocery store, Strickland Market, which was located in downtown Newnan. Immediately after high school, Strickland went to the Air Force and was stationed in the Air Force in England and France.
Coming back home
After four years in the Air Force, Strickland returned home in 1964 and served another two years in the reserves. He said he saw his wife, Linda Bledsoe at the time, while opening an account at C&S Bank across from the post office in downtown Newnan.
"We went to school together from first grade through graduation and never dated," he said. "I looked at her finger and saw she didn't have a ring on, so I asked her out on a date. The rest is history."
The couple has been married for 58 years and have one daughter, Angie Dolan.
After being discharged from the reserves in 1966, Strickland worked at the Economy Auto Store in Newnan. He later worked as a supervisor at the Playtex plant in Newnan and retired from Avern Dennison in Peachtree City.
He even pastored a church in Newnan at one point, Spiritual Renewal Center, that was located on on Jefferson Street by Oak Hill cemetery
Small town boy
Strickland most definitely loves Newnan and is happy for growth, but he said what he misses most is the court square in downtown Newnan.
"That was my favorite thing (court square downtown)," Strickland said. "Everything centered around the court square. Growing up in my younger days,there were drug, grocery, and clothing stores to buy whatever article of clothing you needed. You could do everything you needed to do while downtown. There were also barber shops everywhere."
Strickland said he misses the old soda fountains, grills and the banana splits you could get on Court Square.
"I miss the small town atmosphere at the time," he said. "Everyone knew everyone. For example, when you walked into Johnson Hardware, they would call you by name. I miss that. At Lowe's or Home Depot, they don't know me."
Strickland said having mom and pop stores is what has changed quite a bit in Newnan.
"My wife would shop for a dress and they'd charge it to her account," he said. "That was a small town benefit. We had Mansours in downtown Newnan for decades. I miss the mom and pop stores. There are so many big name store chains now."
Many of the buildings in downtown Newnan and on court square were built in the 180ss, according to www.mainstreetnewnan.com.
Fast forward today, many decades later, Strickland said he still considers himself a small town boy.
" I like the small town atmosphere," Strickland said. "Newnan is growing, but I still remember the old days and I think a lot about growing up in Newnan."
Strickland is an avid reader and still stays busy, which contributes to his many stories he has to tell. He substitute teachers for the Coweta County School system, mainly at Newnan High School, Evans Middle School and the Central Educational Center. He said one student asked if he met his wife on the internet.
"I laughed and told him, no," he said. "When I met my wife, the internet didn't exist."
Strickland likes to stay active and works part-time at McKoon Funeral Home in downtown Newnan. He helps out with the visitation in the evening hours.
"The key is to stay active as long as you can," he said.
Strickland said he enjoys sharing his memories with NTH readers. As a two-time cancer survivor, he said he is grateful to be here.
"Growing up in the 1950s in Newnan-life was good," he said.