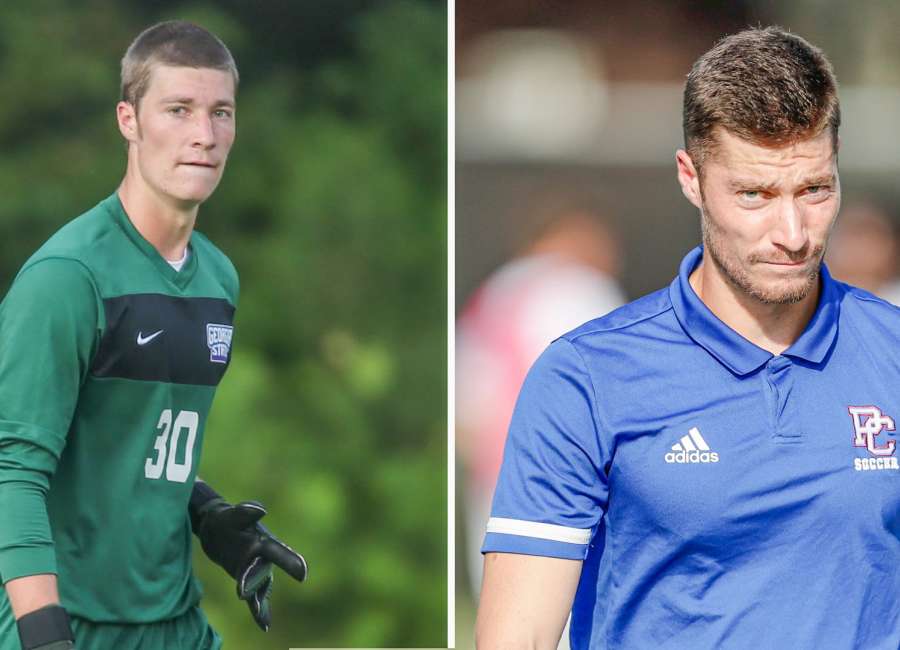 Former East Coweta Indian Goalkeeper Like Oesterle was named an assistant soccer coach at his alma mater, Georgia State, earlier in the year.

Oesterle was a four-year letter-winner of the East Coweta soccer team under head coach Todd Beldon. He was named an all-county selection in 2012 and won the Coweta County championships in 2010 and 2012.
He also won region championships in 2011 and 2012 and participated in the state playoffs from 2010 through 2012. In 2012, he started 20 matches with 74 saves and 2012 shutouts.
At Georgia State, Oesterle spent five years as a goalkeeper after redshirting his freshman year. While in school, he served as an Atlanta/Fulton County "After School" soccer instructor from 2014-16.
Oesterle's career highlights with the Panthers included a shutout over Gardner-Webb in 2015 and making two saves during a shootout victory over Georgia Southern in the Sun Belt semifinals that helped the team advance to the 2015 Conference Finals.
After college, Oesterle spent two seasons as the goalkeeper for Peachtree City MOBA of the Professional Development League in Peachtree City where he played for two summers from 2016-17.
His coaching journey began at Western Illinois University in Macomb, Illinois, and the next stop was at Presbyterian College in Clinton, South Carolina, where he was also the recruiting coordinator.
In January, he returned home to the Atlanta area to coach under Georgia State soccer head coach Brett Surrency.
Coach Surrency shared, "We are excited to have Luke come back to Atlanta and re-join our program. He's been able to have some excellent coaching experiences after his GSU playing days, and I know that he will come in and be a great asset to the program."
Oesterle said he's incredibly fortunate and thankful for the opportunity to return home and be a part of such a well-respected university and program.
"I look forward to developing these student-athletes and helping them accomplish goals they have set for themselves and the Georgia state soccer program," he said.
The Panthers' home field is their brand-new state-of-the-art soccer complex on Martin Luther King Drive in Atlanta, which was previously the football practice facility.
All games are free to the public.