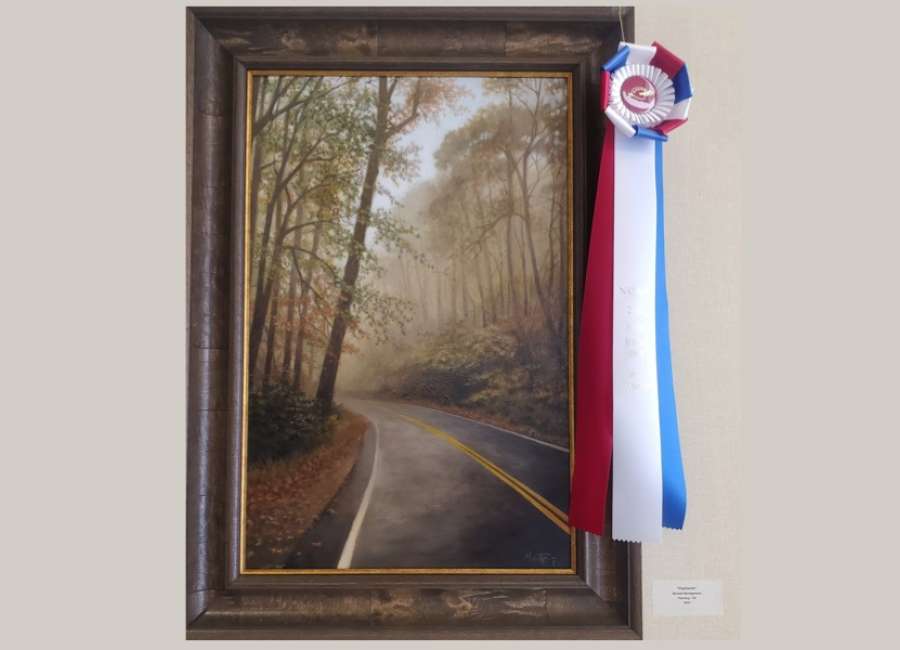 BY JAYLA McDANIEL / NTH Intern
The Newnan-Coweta Art Association held a reception for the 15th Annual Juried Member Art Exhibit on Tuesday, June 21, at the Donald W. Nixon Centre for Performing and Visual Arts.
For this exhibit, there were five categories: photography, painting, mixed media, sculpture/ceramics and drawing/pastels. "Highlands," an oil painting by Michael Montgomery, was awarded Best in Show.
Other winners include:
Best in Painting: "What We Are, What We Will Be" by Michael Sawecki
Best in Drawing & Pastel: "Miss Kitty" by Ulla Strickland
Best in Mixed Media: "The Garden of Friendship" by Dianne Cutler
Best in Sculpture & Ceramics: "The Princess" by Charles Tryon
Best in Photography: "Breakout" by Teresa Foshee
There were 10 honorable mentions. Additionally, Coweta County seniors Drew McBride, Reghan Denkert, and Emma Willingham were awarded $1,000 scholarships for their submitted pieces.
Micheal Montgomery, winner of best in show, was an illustrator for 40 years and has done political cartoons for newspapers and illustrations for magazines. As he got older his eyesight worsened, which made it harder to see pen and ink drawings, so he started to paint.
"I consider myself an illustrator, not an artist," Montgomery said. "I want my paintings to spark a story in your head. A painting will succeed or fail with the drawing behind it, not the color on top."
Teresa Foshee, winner of best in photography, is co-president of the NCAA, and has been on the committee since 2016. In her work, she often uses pictures of cars, trucks and architecture. "Breakout" is classified as a polyptych, which has four or more panels.
"When I create an abstract image, I take small parts of individual images that I find interesting," Foshee said. "I can find art in anything."
Proceeds from this exhibit will go to art supplies for Coweta County Schools.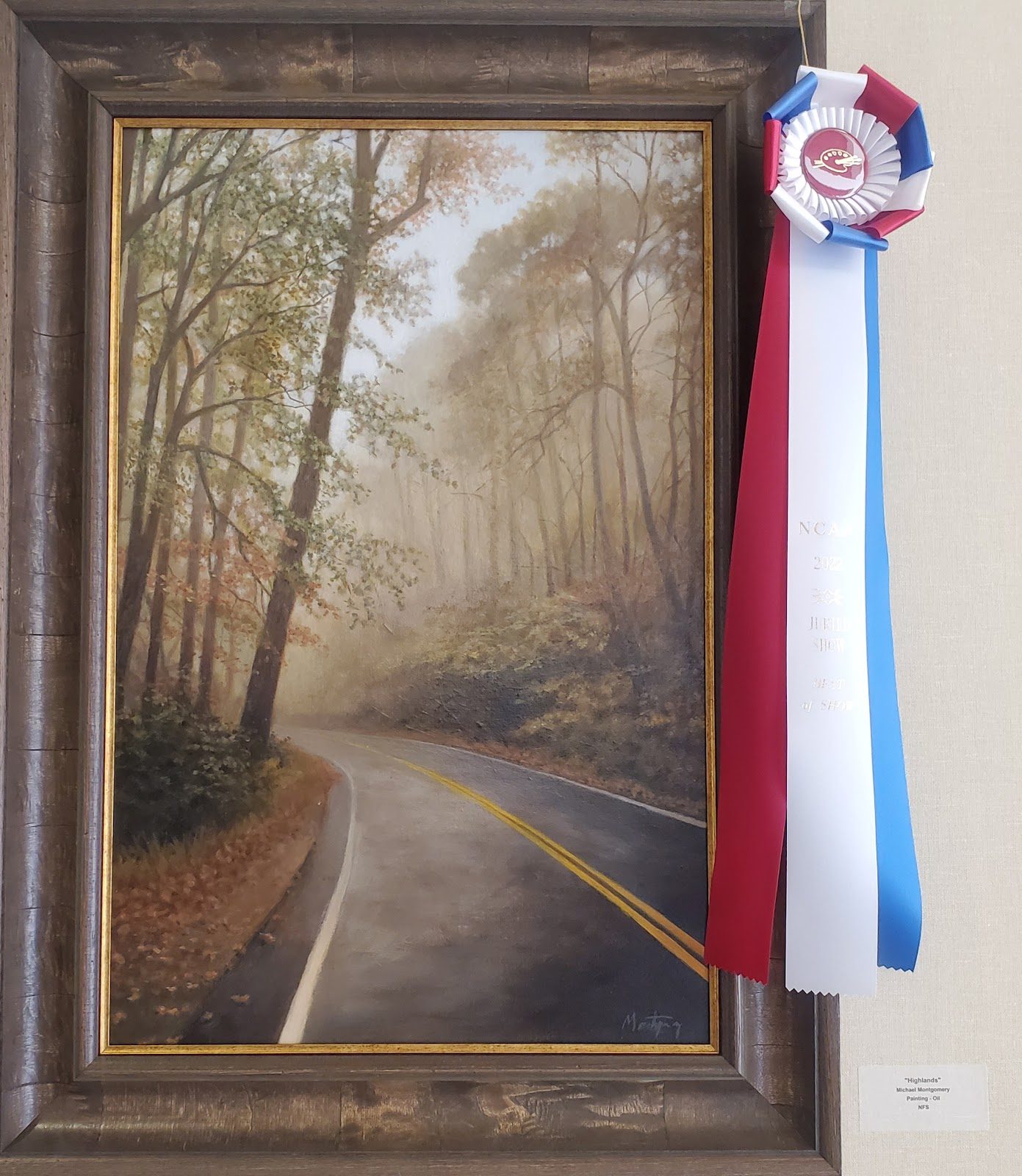 Michael Montgomery's "Highlands" was awarded Best in Show at the 15th Annual Juried Member Art Exhibit.