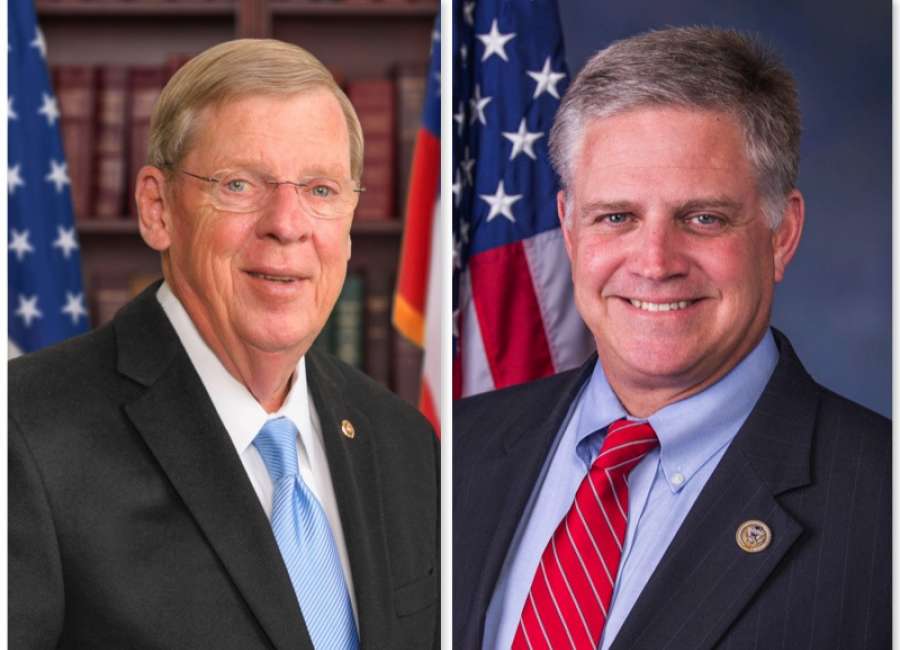 Congressman Drew Ferguson, R-Ga., and all members of Georgia's congressional delegation recently introduced a bill that would name the Department of Veterans Affairs regional office in Atlanta after former U.S. Senator Johnny Isakson.

The late senator from Georgia passed away in December of 2021.
Senators Jon Ossoff, Ga., and Roy Blunt, Mo., introduced the companion bill in the U.S. Senate.
"Senator Isakson was a true titan of public service," Ferguson said. "For decades, Johnny faithfully served the people of Georgia – and our nation – with compassionate and honest leadership. Johnny lived by his motto: There are only two kinds of people, friends and future friends."
Ferguson said as former Chair of the Senate Veterans' Affairs Committee, his passion to promote and strengthen policies that brought care and support to the nation's veterans was second to none.
"I am proud to join my Georgia colleagues on this legislation to forever enshrine Senator Isakson's name and legacy on the Department of Veterans Affairs regional office in Atlanta," Ferguson said.
In addition to introducing the legislation, Georgia's Congressional Delegation wrote a letter to the leaders of the U.S. House of Representatives and U.S. Senate's Veterans' Affairs Committees urging them to support the effort to name the VA facility after Senator Isakson.
In their letter, the delegation noted that, "In 2004, Senator Isakson was elected to the U.S. Senate. During his fifteen years in the chamber, he earned a reputation for courtesy, dignity and kindness, building relationships across the aisle for the good of the country.
"Eventually, Senator Isakson rose to Chair the Senate Committee on Veterans' Affairs, a role in which he championed important reforms to improve the quality and accessibility of services for our nation's military veterans," the delegation said. "We believe that Senator Isakson's service to the veterans of Georgia warrants this tremendous recognition and that naming this facility is a fitting tribute to his legacy."