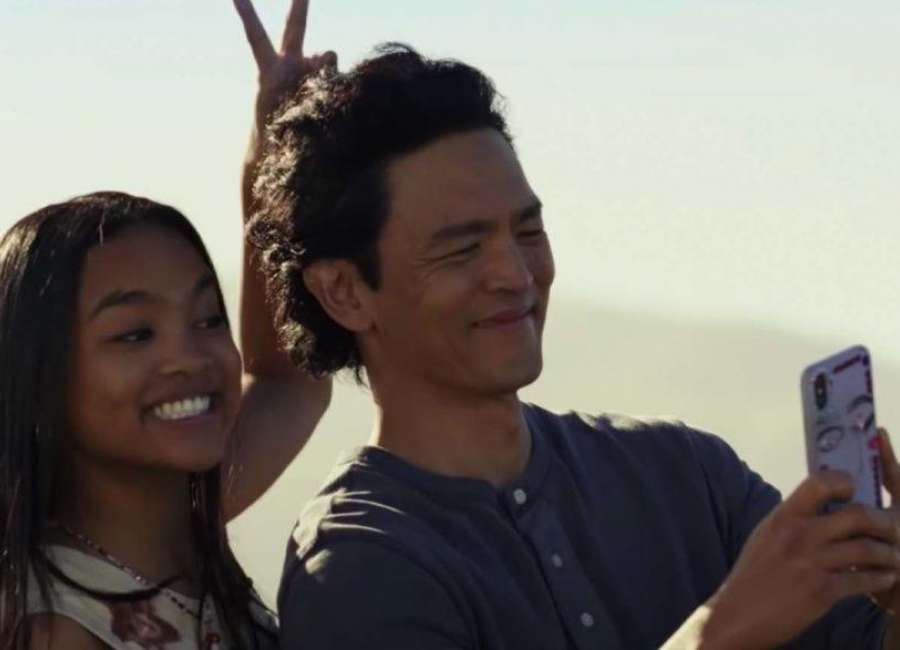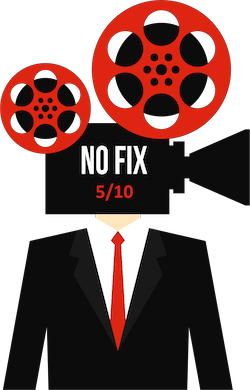 Review By: Jonathan W. Hickman

Film Details:
Director: Hannah Marks
Cast: John Cho, Mia Isaac, Kaya Scodelario, Josh Thomson, Jen Van Epps, and Jemaine Clement
Rated: R
Running Time: 1 hour 49 minutes
Available on Amazon Prime
"Don't Make Me Go" opens with a warning that viewers might not like how the story ends. Narrated by fifteen-year-old Wally Park (Isaac), heed her divisive words of caution.
When single-father Max (Cho) is diagnosed with a brain tumor and given less than a year to live, he rejects potentially life-saving surgery to go on the road with his teenage daughter Wally. Keeping the devastating news from his child, the super-protective Max convinces his little girl to leave by promising to teach her to drive. Reluctantly, she agrees to tag along.
It's a long cross-country trip from California to Louisiana. Secretly, Max hopes to locate his ex-wife, Nicole (Van Epps), who left him for a friend in college. Nicole has no relationship with Wally, and Max's only connection to her is through her husband Dale (Clement). Max agrees to attend his college reunion to reunite Nicole with Wally. Of course, all this is concealed from his child.
Max is a bit of a fuddy-duddy. He calls his decades-old SUV "Jerry," which Wally jokes is short for "geriatric." And he's never introduced his child to any of the women he dated over the years. His current main squeeze (I hesitate to call her a girlfriend) is Annie (Scodelario), a younger woman who messages Max for late-night hookups. But when the crushing news of Max's impending death is revealed to her, she retreats emotionally while still trying to retain her "friends with benefits" privileges.
The road trip scenario will be familiar to viewers. Colorful titling reminiscent of old postcards tells us where the twosome are at various points. They spend quite a bit of time in Texas, and the scenery is well-captured.
While "Don't Let Me Go" has comedic moments, an ominous tone hangs over the manipulative narrative. You wait for the negative shoe to drop, and when it does, it lacks the emotional impact that you're expecting. And then there's that word of warning.
Screenwriter Vera Herbert's script for this tragicomedy was on the 2012 Black List. That prestigious list, published every year since 2005, includes the "most liked" screenplays that have yet to be produced. Many of those listed have gone on to win the Oscar, including "Argo," "Slumdog Millionaire," and "Juno."
The problem with "Don't Let Me Go" is that most viewers are well-acquainted with the story beats. This "familiarity problem" induces Herbert (who has written for shows "This Is Us" and "Awkward.") to contrive various sequences attempting to skirt formula. And the opening narration warning is a kind of apology ahead of time.
A few things bothered me. Max is a single father whose ex-wife has effectively abandoned her daughter. Wally is a well-adjusted teen given the estrangement. I found this a little too convenient. And don't get me started about Max's ability to conceal relationships with other women from his daughter. As a one-time single parent, this subterfuge didn't ring true.
The supporting cast might keep viewers interested, but these performances are buried in the film. For example, Josh Thomson (see him on "Young Rock") is natural and likable as one of Max's college buddies. And "Flight of the Concords" star Jemaine Clement shows up to play the jerk who stole Max's wife. But these flourishes come off as artificial.
Cho of "Harold & Kumar" fame once again reminds us of his range. While his leading man turn in Netflix's expensive live-action "Cowboy Bebop" didn't turn out well, he is an actor that continually impresses. I can't wait to see him reprise his role as Sulu in the upcoming "Star Trek" sequel.
The youngster Mia Isaac is a nice match for Cho. And her casting physically is a good one because she looks uncannily like a combination of Cho and Van Epps. I wished there had been more exploration of her multiracial identity; however, this film avoids almost any reference to race, which I found frustrating. It seems like that aspect of the story would be worth expanding.
"Don't Let Me Go" will work for some audiences, and the tears will flow. But some viewers will immediately recognize the narrative tricks and check out early. And the opening warning is more frustrating than necessary.