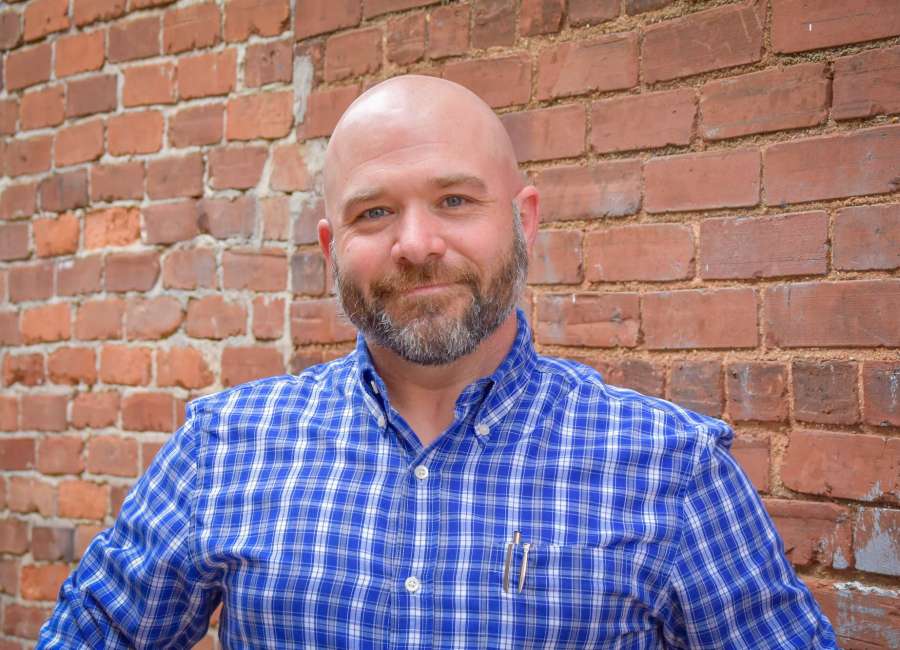 Last week, our staff said farewell to reporter Jeffrey Cullen Dean.
Several years ago, I received an email from a young man asking to learn more about journalism and how a newsroom works.
We arranged an interview a few days later, and that's when I first met Jeffrey.
During our interview, I determined this was one of the most reserved people I have ever met.
I've interviewed introverts before, but Jeffrey was different. He maintained eye contact and answered each question thoughtfully.
Heck, most reporters are recovering (or secretly) introverts, and we know the best cure is talking to other people for a living.
We immediately put him to work and found things for him to cover. He never let us down.
About a year after he came to work, he decided to help harvest his family's farm in New Zealand. Unfortunately, he got stuck there once COVID-19 hit in early 2020, although I can't think of a better place to quarantine.
The second time he left us was to continue his education at Elon University.
He eventually returned to Newnan and resumed full-time work, handling things like Restaurant Inspections, the Parkinson's Support Group, and the Senoia and Grantville city council meetings.
Now, Grantville City Council isn't just another government meeting. Context is extremely important.
Unfortunately, TMZ doesn't cover Grantville, so it's up to the reporter to get caught up on the current drama and the players creating each new twist and turn.
Jeffrey was a newsroom favorite for many reasons. Typically, a newsroom is like a cross between an AV Club and a hair salon.
"Don't start me talking, I'll tell you everything I know," as the song goes.
Since all the good stuff we're told is "off the record," we can't wait to get back and share it with our fellow reporters. This sort of session typically occurs after things like school board and city council meetings.
It would be an amazing podcast, but would also effectively end all relationships in good standing.
In the past, most Grantville reporters couldn't wait to get back and share all the new developments with the newsroom. But Jeffrey was different.
Instead of hearing a blow-by-blow water cooler analysis the day after the meeting, his stories told me everything I needed to know. Of course, you don't have to sensationalize the Grantville City Council because they do the hard work for you.
But I don't think we ever received a single complaint about Jeffrey's coverage, which is extremely uncommon in Grantville's world of "he said, she said" politics.
In fact, we've probably received more compliments about Jeffrey from Grantville residents than I can remember.
And I have a pretty good idea why. Jeffrey took the time to not only cover the council as fairly as possible, but he was always on the lookout for positive news coming from Grantville.
I was pleasantly surprised every time an unsolicited story of positivity came across my desk. But I think it came from Jeffrey's understanding of the community, and how it goes deeper than those making headlines.
A good reporter, like a good police officer, makes connections in the community he's working in.
We always say Grantville deserves better representation, and Jeffrey did his best to show the good without it feeling forced.
Here's the thing. We're a bunch of loudmouths, and Jeffrey's not. And that was just fine with us because when he spoke, not only did it mean something, it was usually very, very funny.
In early June, I got an email from Jeffrey saying he was leaving. He wasn't entirely sure what the next chapter was, but he was ready for it.
My father-in-law always makes a farewell cake for those leaving The Times-Herald. This time, Billy made his signature strawberry cake upon Jeffrey's request, much to the delight of the newsroom and further solidifying Jeffrey's good standing.
George Harrison was often referred to as "the quiet Beatle" who worked in the shadows among the more experienced songwriting partnership of John Lennon and Paul McCartney. Ultimately, he proved to be just as good.
It's clear that Jeffrey was our George Harrison, and we hope our dark horse returns someday.
***
Clay Neely is co-publisher and managing editor of The Newnan Times-Herald. He can be reached at clay@newnan.com