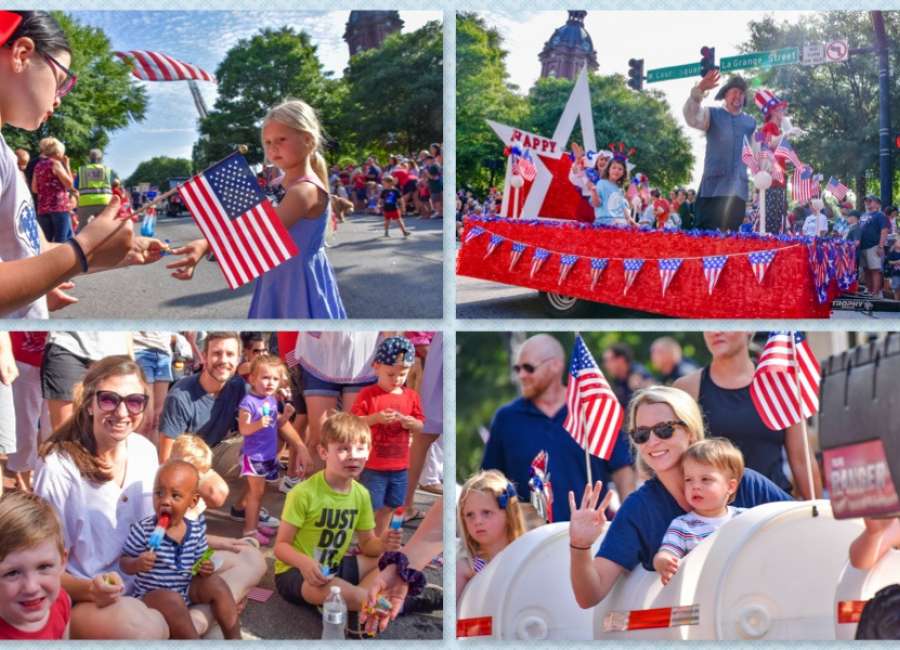 Those looking to celebrate this 4th of July weekend have several local options to choose from.

On Saturday, the town of Moreland will host the Puckett Station Independence Day Celebration.
The Puckett Station Festival will start at 9 a.m. with the patriotic bicycle parade for children, followed by the dog walk. Cash prizes for the bike parade will be given by the Moreland Cultural Arts Alliance, and Moreland Animal Hospital is donating prizes for the dog walk.
Both of those events will start in front of Moreland United Methodist Church. Immediately following will be opening ceremonies including raising of the flag, pledge and singing of "The Star-Spangled Banner."
Vendors will be ready to greet shoppers at 9 a.m. Lunch options will include the annual Moreland BBQ, and additional food trucks.
On Monday, Newnan's annual Independence Day parade will begin at 9 a.m. at Veteran's Memorial Park, make its way up to Jackson Street and end at Greenville Street Park.
That evening, the Newnan Rotary Club will host its annual fireworks celebration at the Coweta County Fairgrounds.
Attractions at the fairgrounds will feature an assortment of food trucks and live music by The Doug Kees Band. Also appearing will be The Glory Quartet (formerly the Men of Cornerstone Quartet), a Southern Gospel quartet from Newnan.
Gates open at 5:30 p.m. and parking arrangements will be handled by members of the White Oak Golden Kiwanis Club of Coweta County. Free celebration gear will be available until supplies run out.
As always, the event is free and open to the public. Fireworks are expected to begin at nightfall.