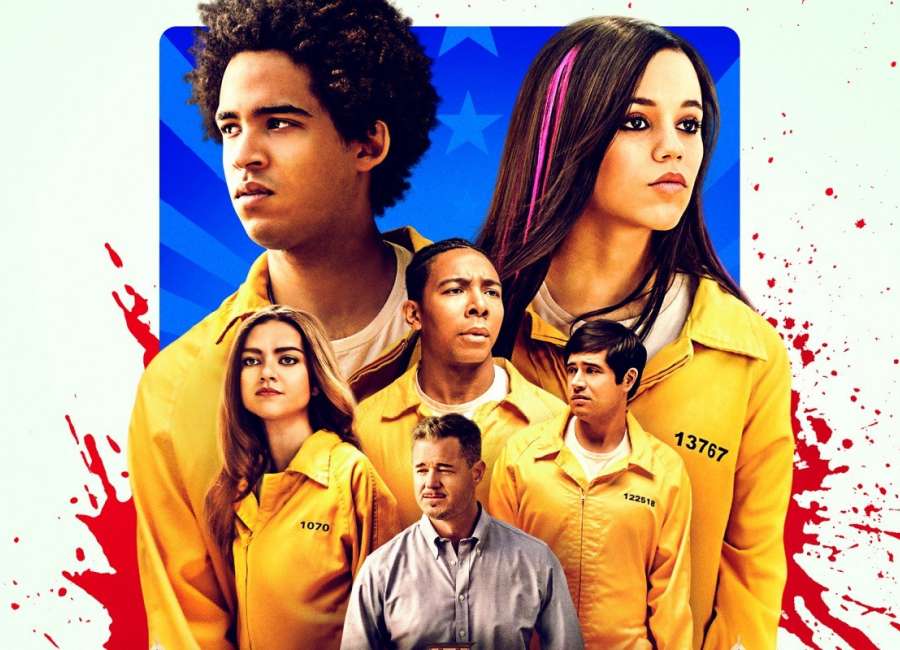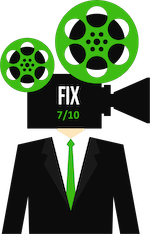 Review By: Jonathan W. Hickman
Film Details:
Director: Diego Hallivis
Cast: Jenna Ortega, Jorge Lendeborg, Jr., Allen Maldonado, Eric Dane, and Brett Cullen
Rated: R
Running Time: 1 hour 38 minutes
Available on VOD
Director and co-writer Diego Hallivis (see 2017's "Curvature") doesn't hide his political leanings in his well-made political satire "American Carnage." This horror/thriller is entirely bonkers.
Hallivis finds his film's title and some inspiration from the most famous line in President Donald J. Trump's 2017 inaugural address. Trump's dark and foreboding 16-minute speech had him promising, "this American carnage stops right here and stops right now."
Taking political extremism to the limit, Hallivis sets his film in a world where right-wing politicians go after undocumented immigrants and charge their families with aiding and abetting. The happy-go-lucky JP (Lendeborg, Jr.) and his genius sister Lily (Yumarie Morales) fall prey to this political nonsense when immigration officers raid their home. The siblings are thrown into a detention center with little hope of release.
However, to gain his freedom, JP's attorney encourages him to volunteer for a program whereby young people become caregivers for elderly citizens. This aspect of the story fascinated me because I just read an article recently about the need for caregivers as our nation ages. But while "American Carnage" is a satire, it's not trying too hard to intellectualize or grapple with real-world problems.
As JP is transferred to an institution for old folks, he's joined by other children of the undocumented, including Camila ("X's" Ortega) and Big Mac (a funny Maldonado). Rounding out their core crew is the alluring Micah (Bella Ortiz), a vegetarian who cozies up to JP.
Something strange is going on in the place. The institution's director, Eddie (Dane), is a straightforward enough guy, but his cordial attitude masks something sinister. And one elderly lady in a wheelchair keeps giving JP cryptic messages.
While "American Carnage" starts with a hefty dose of politics, it quickly devolves into a horror action movie with Jordan Peele-inspired craziness. And this isn't even subtle; in an early scene, you can even see the poster for Peele's 2019 hit "Us" on JP's bedroom wall. But where "Us" was a haunting comment on race and economic disparity, Hallivis plays things much more tongue-in-cheek.
What works best in "American Carnage" are the early scenes that set up JP's character's affable qualities. He's a likable guy working at a burger joint called Lady Liberty. These teen comedy elements with political overtones are effective, and they carry through when the movie reaches for creepy horror and gory science fiction.
Hallivis steps up his game from his indie science fiction film 2017's "Curvature," which I liked. "American Carnage" is a darned handsome production. The makeup effects that are critical to the wacky narrative are outstanding. And the loony special effects are notable, as bodies contort in bizarre and fantastic ways. It's alarming, frightening stuff softened by the comedic tone of the story.
Lendeborg, Jr., is solid and pleasant in the lead. And it's fun to see Ortega lending her star power to a project that is trying to do something different. She's an actress on the way up in 2022, having found success in the "Scream" reboot and the excellent Ti West horror throwback "X."
But there's something gleefully unnerving about "Grey's Anatomy" star Eric Dane's performance as the enigmatic director of the facility that intrigued me. In one scene, he even does a little jig that should induce chuckles. And Dane gets to utter one of the film's funniest lines that helps to tie the politics and the horror together nicely.
Relying on these inane moments, Hallivis manipulates tone skillfully enough to keep viewers watching without frustrating them. The fine line between satire and parody is a hard one to walk. "American Carnage" manages to introduce some weighty issues while also finding funny and sometimes scary moments to entertain us.