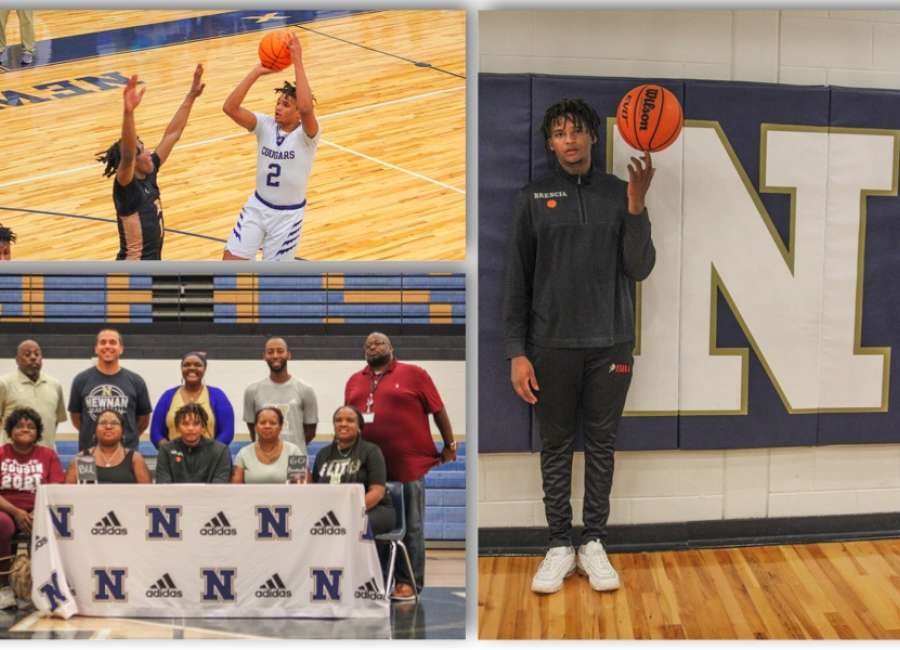 By Derrick Teagle
Newnan's Zion Brown will continue his college basketball career with the Brescia University Bearcats in Owensboro, Kentucky.
The Bearcats play in the River States Conference and are under the leadership of Head Coach Sarah Gayler.
Coach Gayler was formerly with the Milwaukee Bucks in the NBA, working in basketball operations. She is the first female head coach of the National Association of Intercollegiate Athletics men's program since its founding in 1937.
In his senior year, Brown eclipsed the 1,000-point mark, was named all-region and led the Cougars to a 17-9 season.
Newnan Head Coach Trent Gatzemeyer said Brown's passion for the game drives him to be great.
"He can score from every level and isn't afraid of competition or the big moment," Gatzemeyer said. "He's a true ball player."
In terms of transitioning to the college game, Gatzemeyer said Brown's ability to score will translate immediately at Brescia University.
"He is a threat from anywhere on the court. He has improved defensively and as an athlete, and I think that side will also translate," Brown said. "Zion has quick hands, anticipates well and has a mind for the game."
While Brown excelled on the floor, his presence in the locker room and at practice was just as significant, according to Cougars Assistant Coach Demarcus Wilkins.
"My proudest moment was seeing Zion become the leader we knew he could be," Wilkins said. "We would not have had the competitive season without him stepping up and filling that position."
Perhaps the proudest at the signing ceremony on Tuesday was Brown's mom, Molly Melson, who thanked the Newnan coaching staff, trainers and community for impacting his life.
"Basketball is in his heart, but I have implanted in him that his education comes first and always remember that he's a scholar-athlete," she said.
Brown and the Bearcats open their 2022 against Division 1 opponent IUPUI on Oct. 27, 2022. Their schedule includes other D-1 opponents such as Murray State, Western Carolina and Tennessee State University.