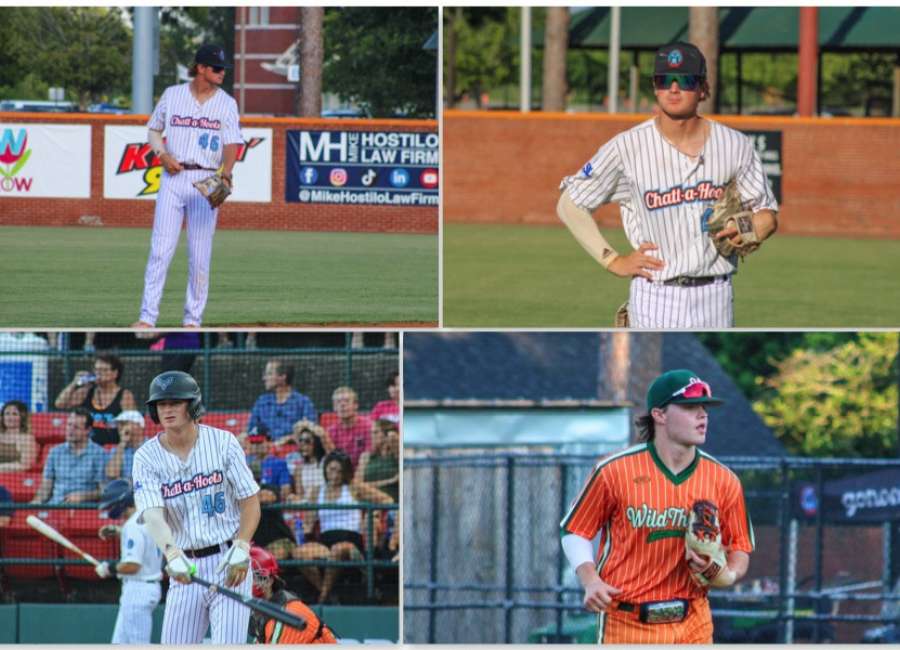 Across the country, college baseball players spend their summer months playing in collegiate summer baseball leagues.

There are teams throughout Georgia, including well-known teams like the Macon Bacon and the Savannah Bananas. The Sunbelt Baseball League, which is closer to Newnan, includes many local Coweta stars.
The SBL consists of nine teams, two in Atlanta and other teams based in Brookhaven; Gainesville; Waleska; Alpharetta; Gwinnett; Oxford, Alabama; and Columbus, Georgia.
The leagues are based on player dreams and catchy nicknames, like the Columbus Chatt-a-hoots, the Waleska Wild Things, and the Choccolocco Monsters.
A big difference between summer and college ball is that players utilize wooden bats instead of the aluminum bats allowed in college.
On Friday and Saturday, the Wild Things traveled to historic Golden Park in Columbus to play the Chatt-a-hoots in a game that featured two former East Coweta stars, Landon Underhill and Nico Senese.
While Nico Senese and Landon Underhill played in front of friends and family at East Coweta, Golden Park is a 5,000-seat former minor league complex. It has been open since 1951 and over the years has hosted hall-of-fame level talent.
The list of players that have played there is on a memorial sign outside the field, but the names include Henry Aaron, Chipper Jones, Mickey Mantle, Cal Ripken and Stan Musial.
Senese plays shortstop for Columbus. In the two games, he stood in the same spot where Chipper Jones stood in 1991 as a member of the Macon Braves. Just two months ago, he closed out his East Coweta career in the playoffs at Mill Creek High School, and now he is playing in front of a large, vocal crowd.
Senese will head to Georgia Tech in the fall to continue his baseball career with the Yellow Jackets.
Underhill just finished his first season for the Mercer Bears. The Wild Things play their home games at Reinhardt College's baseball field.
On Friday, the Chatt-a-hoots got the best of Waleska in a 7-3 victory. It was a good day for Senese at the plate; he went 1-for-3 with a double and two RBIs. Waleska returned the favor on Saturday with a 13-3 win. Underhill led the way with a 3-for-4 day and three RBIs.
Other local players in the SBL include former East Coweta players Jacob Howell with Alpharetta, Logan Frady at Brookhaven, and William Kelley with the Choccolocco Monsters. Former Newnan Cougar Michael Maginnis is with the Gwinnett Astros.
The league schedule goes through July 26, 2022. Teams are divided into three-team divisions, with each division winner and a wild card advancing to the playoffs. The Alpharetta Aviators were the 2021 champion.
Photos by Rob Grubbs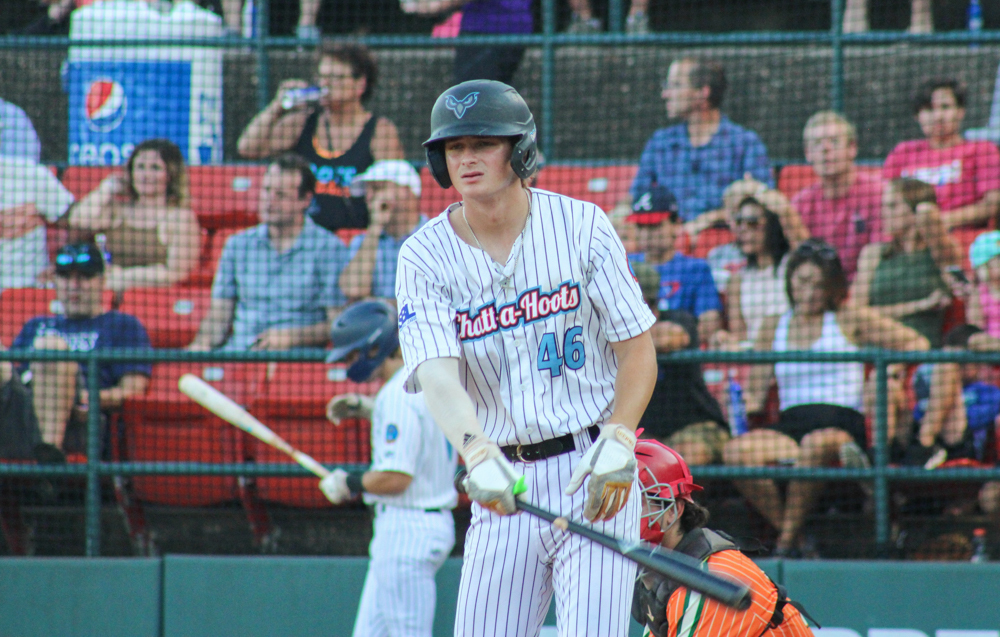 Former East Coweta shortstop Nico Senese (No. 46) had a double and two RBIs for the Columbus Chatt-a-hoots on Friday night.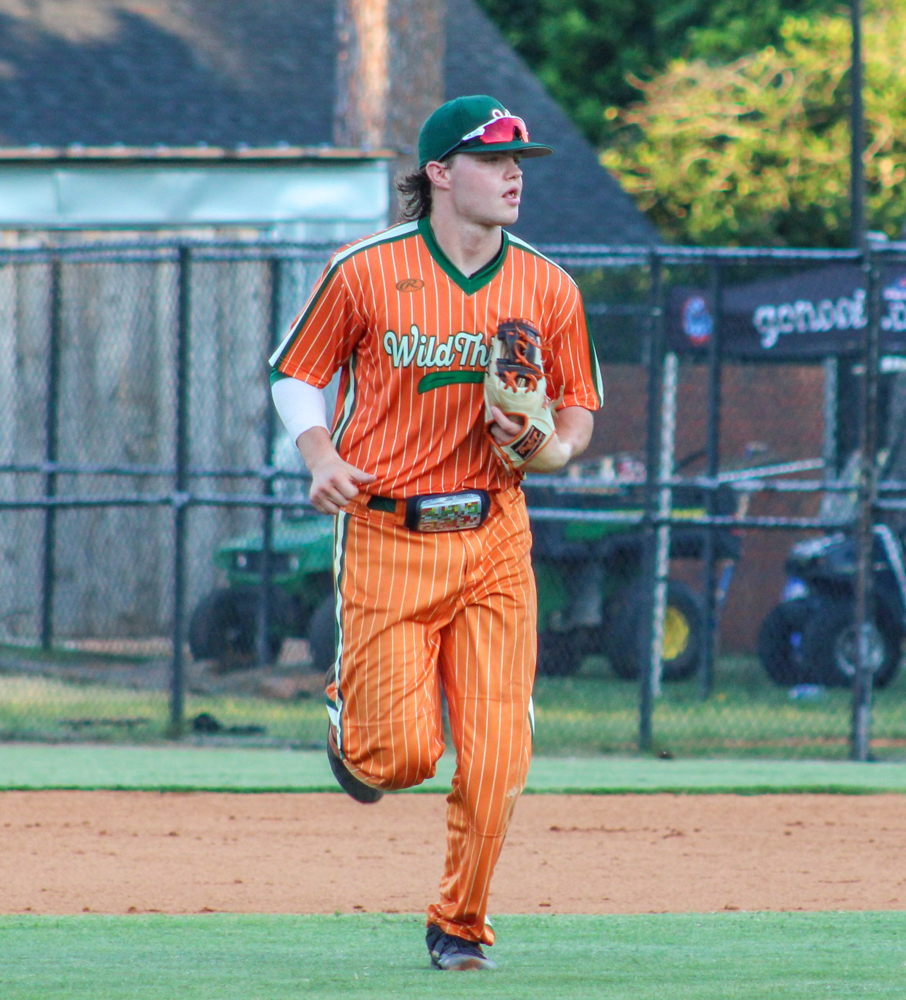 Underhill (No. 19) just finished his first year at Mercer.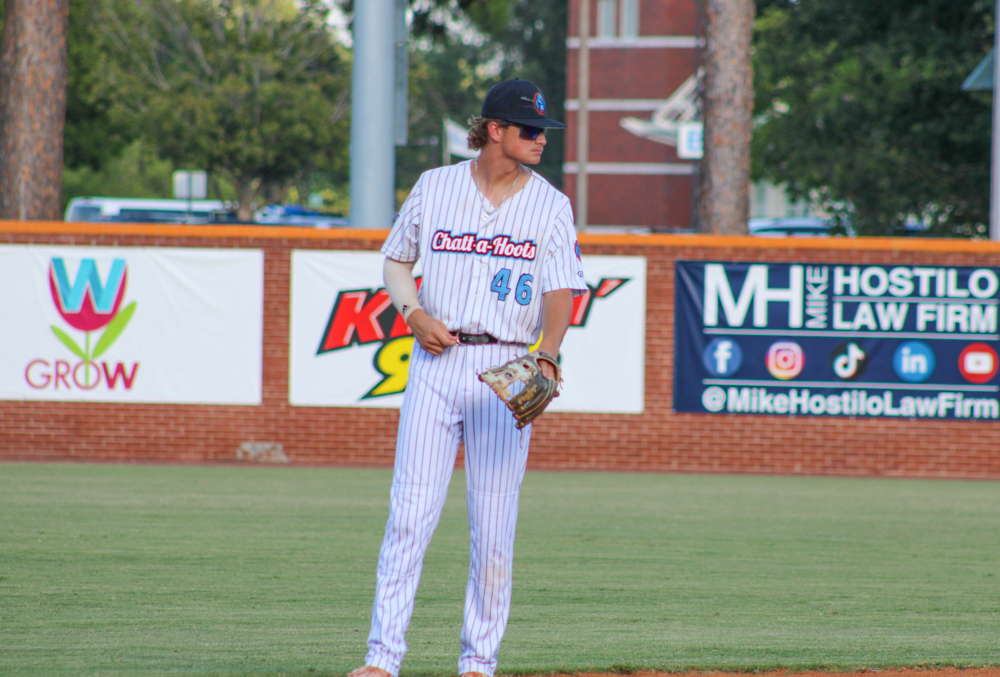 Senese (No. 46) signed to play baseball at Georgia Tech next season.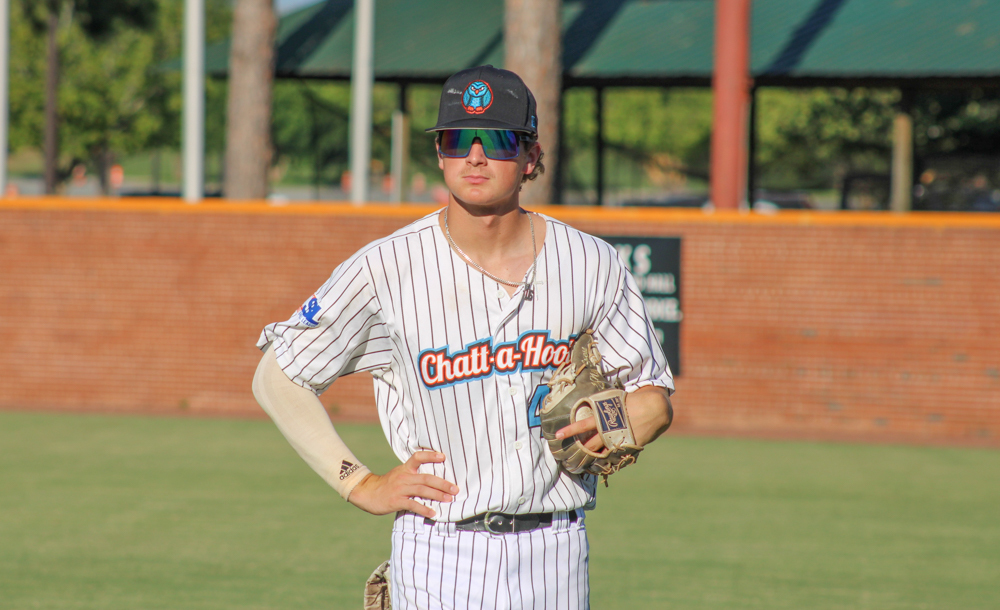 The Chatt-a-hoots play in historic Golden Park in Columbus.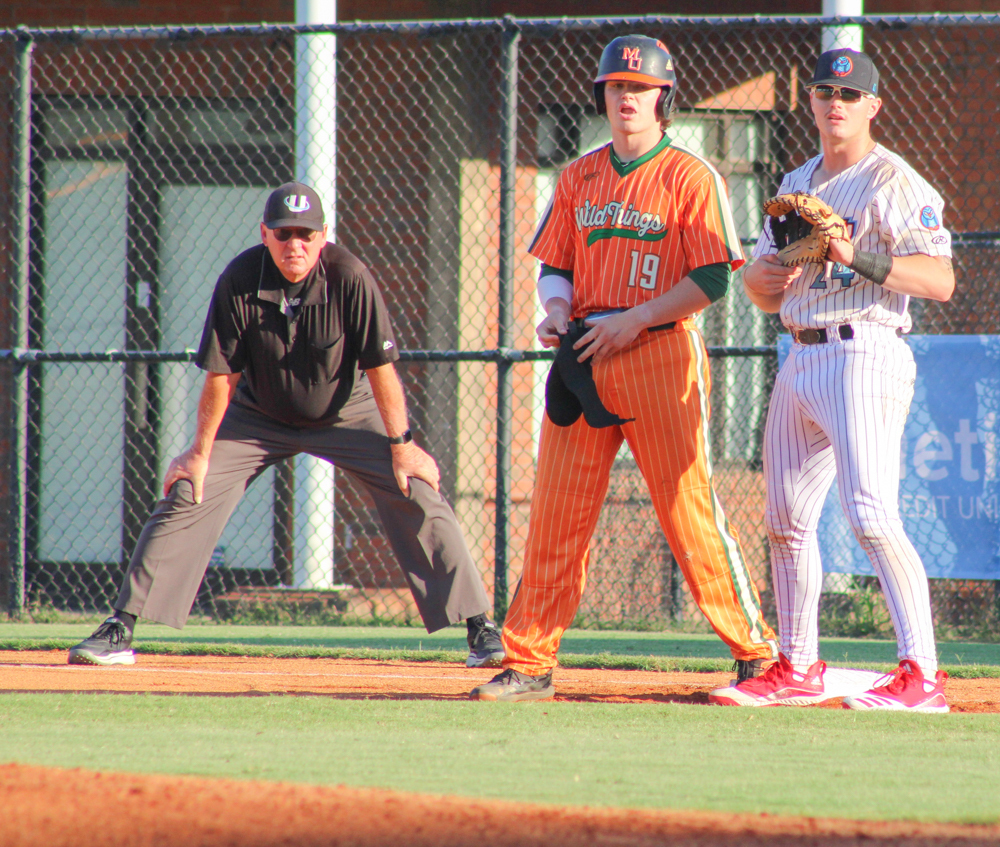 Landon Underhill (No. 19), a 2021 East Coweta graduate, went 3-for-4 for the Waleska Wild Things on Saturday night.