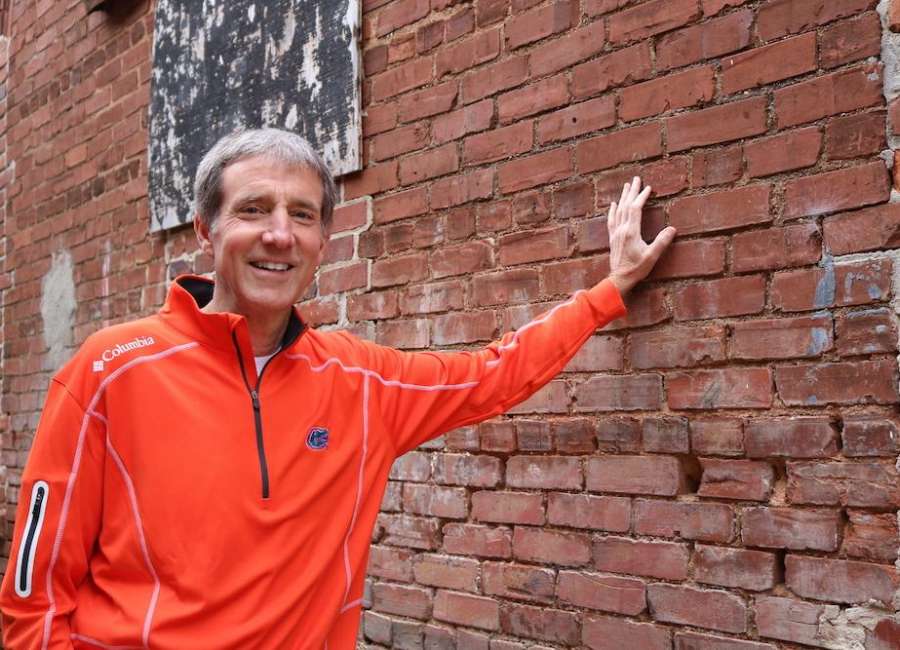 Father's Day is always on the third Sunday in June.
Cindy and I were married on the third Saturday in June. If my math is correct, that means that our anniversary and Father's Day are never more than three days apart, and every six years they fall on the same day.
I used to always look forward to that special time of year for two reasons: Cindy and I could celebrate our anniversary, as I could wish my dad a Happy Father's Day. As for the latter, it wasn't long before I heard the same sentiment from two sons of my own.
But life happens, and suddenly things changed. In the fall of 2007, I lost my dad. Then, in the spring of 2020, Cindy and I suffered something unimaginable: the loss of a son. All of a sudden, what was once one of the most special times of the year didn't feel so special anymore. Things just weren't the same; how they were supposed to be. They certainly weren't good; then again, they weren't necessarily bad. Something in between, maybe. Bittersweet, perhaps. After all, isn't that what happens when you split the difference between something good and something bad?
***
One of my fondest childhood memories is watching Super Bowl III with my dad and Scott, my best friend at the time.
At halftime, we all went outside to our front yard to toss the football around. My friend Scott was the Jets' star receiver, George Sauer. That, of course, meant that I was the Jets' famous quarterback, Broadway Joe Namath.
Meanwhile, dad watched from the front porch, pretending to be the Jets' coach, Weeb Ewbank. I noticed he always pointed out whenever I threw an off-target pass, but never said a word when the receiver dropped a pass that hit him in the numbers.
I guess it was because dad always wanted me to excel at whatever I did, regardless of what it may have been. After all, isn't that what all dads wish for their sons? Afterwards, we returned to the living room and watched sports history being made, as Namath's team pulled off one of the biggest and most improbable upsets in NFL history, defeating the heavily favored Baltimore Colts, 16-7.
It was a memory I would share with a son of my own 30 years later. I never could tell who enjoyed the story more: me retelling it, or Josh hearing it, because he — like his dad and granddad before him — was a huge sports fan. Regardless, it was an experience shared amongst three generations of our family — and for that reason alone, it will always be very, very special.
Josh and I made memories of our own over the years. I ran a marathon in Birmingham, Alabama, a couple of weeks after Josh turned 9. Josh was by my side every step of the way, only he was on his tiny bicycle, pedaling furiously and intent on pushing me as fast as he could. His plan worked: we returned home with a trophy that could best be described as "ours."
The Super Bowl III and Vulcan Marathon are only two of the memories I hoped Josh would be able to share with a son of his own one day. Now one day, when the time is right, I'll have to be content to share them with my grandson. A grandson, incidentally, whose father lost a brother not that long ago.
Then, in time, our grandson can share those memories with a son of his own one day.
I only hope that I'll be around to see it.
***
These are the things I think about now when the third weekend in June rolls around. These are the memories that make me feel like the day is going to be OK.
Then again, I can't wish my dad a Happy Father's Day, nor will Josh be able to do the same for me. So that makes it feel like the day isn't going to be OK.
Which is why every year on Father's Day, the best I can wish for is something in between.
Scott Ludwig lives, runs, and writes in Senoia. His latest book, SOUTHERN COMFORT is his second collection of 101 columns. His first, SOUTHERN CHARM, and all of his other books can be found on his author page on Amazon. He can be reached at magicludwig1@gmail.com